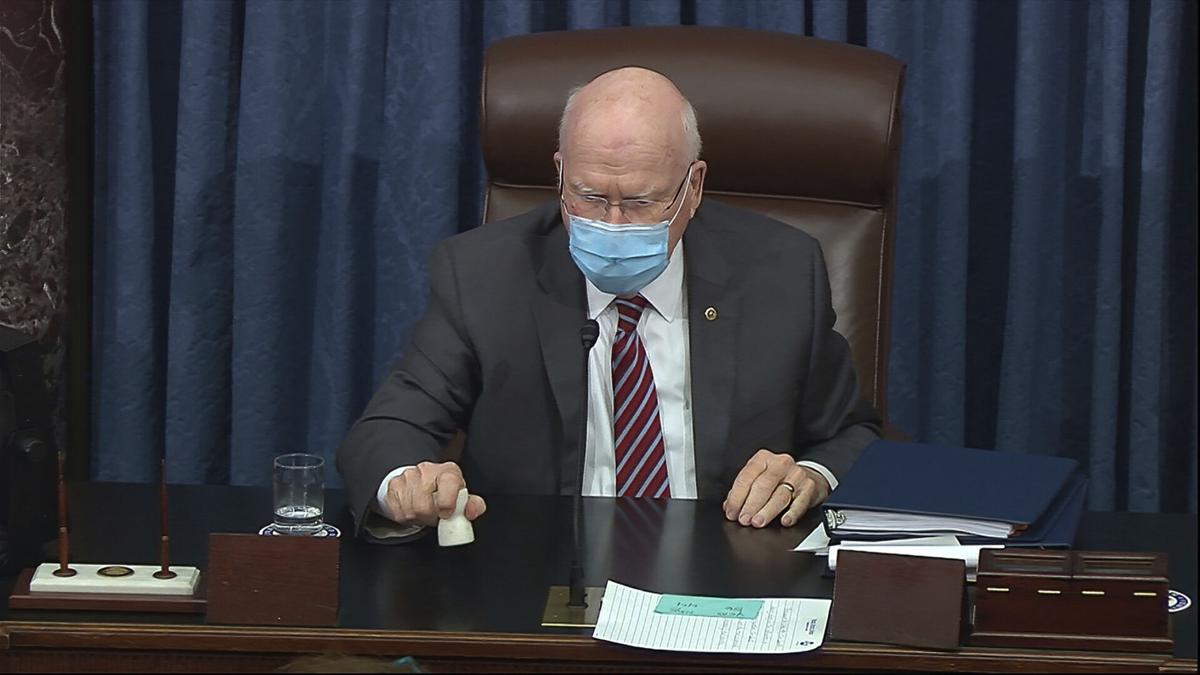 New party needed
It is time for a third political party. It is overdue for the Republican Party to separate from the base of the former president. There are voters, such as myself, that are neither Democrat or Republican that vote for leadership and policy. I cannot vote for a party founded on lies, hatred and conspiracy. I wonder how I can ever vote for the Republican Party again.
What I viewed as a Senate trial of the former president was neither fair nor impartial. The outcome was predetermined. Sen. Fisher voted against holding a trial. To her lasting shame, Sen. Fisher ignored the overwhelming case for conviction and voted for acquittal. On both sides of the aisle, this was not a impartial jury. A predetermined vote immediately followed closing arguments with no deliberation of evidence.
The Republican leadership sent clear messages to vote the party or face reprisal. Sen. Ben Sasse may be sanctioned by his party for having the courage to vote in favor of holding the trial. The lawyer for the defense interjected code terms such as "witch hunt" and "cancel culture," telling Republican senators to fall in line. Senate minority leader Mitch McConnell told Republican colleagues that he would vote to acquit. In the face of this significant partisan pressure, seven senators including Sen. Sasse had the courage and conscience to resist.
The impeachment outcome is a validation of the former president and a rallying cry to all right-wing extremists to the Republican Party. I fear for the United States if the former president or his base ever regain power.
Democrats' folly
As I watched the second impeachment fiasco, it became obvious that the Democratic Party has no intention of holding hands and singing "Kumbaya" like they promised. It is a party consumed by hatred, riddled by hypocrisy, defined by deceit, bogged down by incompetence and branded with stupidity.
Doing the same thing twice and expecting a different result is classic stupidity. Both efforts cost an enormous amount of taxpayers' money and use of our tax dollars to prove stupidity is not effective governance.
Weakened democracy
The impeachment trial outcome tells the world that the basic tenets of democracy are weak. It teaches that bullying pays off. How can parents and teachers now hold kindness and morality as values to teach our children? It teaches that freedom of speech can erupt into violence and has no consequences. How do we preserve freedom of speech now?
I'm frightened for our future, as we all now know firsthand how fragile democracy is. Partisanship and loyalty to a cult-like former president have damned democracy.
Whirlwind ahead
Trump continues to convey to his followers that he is the true president and they are the true patriots! With no conviction and no punishment, the charade will continue with renewed force and even more division. Apparently reaping the harvest on Jan. 6 of four-plus years of attacks on the press, minorities, democratic institutions and truth itself was not enough. Germany in the 1930s can happen here. The whirlwind awaits.
Remove Sasse
Now that President Trump's right to free speech has been reinstated, it's time to remove RINO Sasse for his attempt to take it away!
Sasse a traitor
Ben Sasse and Mitt Romney are traitors to their own party! I will not ever cast a vote for Sasse ever. In fact, I think he needs to be removed from office. What is the next move now to try and get Donald J. Trump from running for office again? It seems one attempt after the next to try always ends up failing. They have been doing this since day one of him being in office. They have ruined their political careers. I hope they are happy!
Behavior over policy
Former President Donald Trump enacted policies which reframed and transformed the fabric of the American economy. However, he was removed from office by voters and impeached by Congress apparently due mostly to his behavior identified through his speeches, tweets and verbal messages in person. From this, one must surmise that behavior trumps policies when it comes to political, economic and social elements of society.
Terrence F. Schlaht, Omaha
Harm to our country
I knew that my views were not the same as my U.S. senator, but I thought that, at rock bottom, we both valued democracy, thought that laws should be followed, that care and concern for one's fellow citizens should be common practice, that we could work on common interests and respectfully agree to disagree when our judgment did not align. I never dreamed that I would be living in a state where my U.S. senator is evidently apathetic about democracy, believes that killing police is OK as long as they are killed in support of a cause favored, and that it is fine with her if I and others aren't allowed a vote.
How do I come to this understanding? In the impeachment trial vote on Saturday, Sen. Fischer decided it is permissible to mount an attempt to take over our democratic government, taking away our democracy and thereby the right of all of us to vote. Since lives were lost in the attempt, but this was not considered a high crime or misdemeanor, I guess it is an unfortunate occurrence. My mother used to say to me, "Actions speak louder than words." Sen. Fischer's and others' votes (actions) saying that former President Trump's behavior was not a problem for this country, and that these actions should be permissible for future presidents, means that, in all probability, our children and grandchildren will not live out their lives in a democracy.
Something deeply human has been lost in our country today. How sad. My Dad was a Republican. I'm glad he isn't here to see this day.
Sasse is wrong
Just a few comments to the so-called "Republican" Sen. Sasse. I truly believe, as do many others, that he should seriously consider changing party affiliation. He has done the Democrats more good than he has the Republicans. Yes, I suppose he can brag about being one of the more conservative senators by virtue of his voting record. In those votes, how many of those were close enough to really matter?
He said in front of a camera that he didn't think it was right for one "dude" to take control of the Republican Party. Can he get beyond his ego far enough to realize how and why someone like Trump can do that? If he can't, then you should resign. and you should have co-starred in "Dumb and Dumber." Trump gained 75 million conservative believers for a reason, evidently a reason that Sasse don't understand. Sasse lets his personal hatred of, or jealousy of, Trump sway his opinion far enough to the left that it became more important than this country is to him.
Even though he could come out and criticize Omar, AOC, Pelosi, Sanders and God knows so many other on the left, he doesn't. These are the real enemies of the state.
Doug Miller, Minden, Neb.
Right vote by Sasse
Congratulations to Sen. Ben Sasse for understanding, from the House impeachment managers, the gravity and extent of Trump's traitorous actions and then voting to convict Trump for being responsible for the insurrection at the U.S. Capitol on Jan. 6, 2021. Every Nebraskan should be glad that he finally found some chutzpah. Meanwhile, Deb Fischer, who only plays "follow the leader," will have to hustle to figure out what the signals from the forked tongue of now Senate Minority Leader, Mitch McConnell, really mean.
A big difference
Sen. Sasse stands for democracy and the republic — Heroic.
Sen. Fisher kneels at the altar of Trump — Sad.
Defining terms
So, what were the events that unfolded in Washington, D.C., on Jan. 6, 2021. Were they a riot, a protest, an insurrection, a rebellion or revolution? It all depends on your perspective.
If you review the events leading up to the Revolutionary War and compare the current (or past) administration, you might see some disturbing parallels to the actions of the federal government today and those of the British government in the 1770s. If you see those parallels, you might see the events of Jan. 6 as a modern-day Boston Tea Party, or insurrection.
If you don't see the parallels, then what happened was more a riot than anything else. After all, a revolution involves the actual overthrow of a government and to me, a rebellion is much more violent than what we saw on Jan. 6, and a protest is by today's standard peaceful.
So, riot or insurrection, what do you think?
Jurors I want
It is my most fervent hope the next time I am tried for a felony, that Sen. Fischer, Ernst and Grassley are on my jury.
Patrick J. Sweaney, Omaha