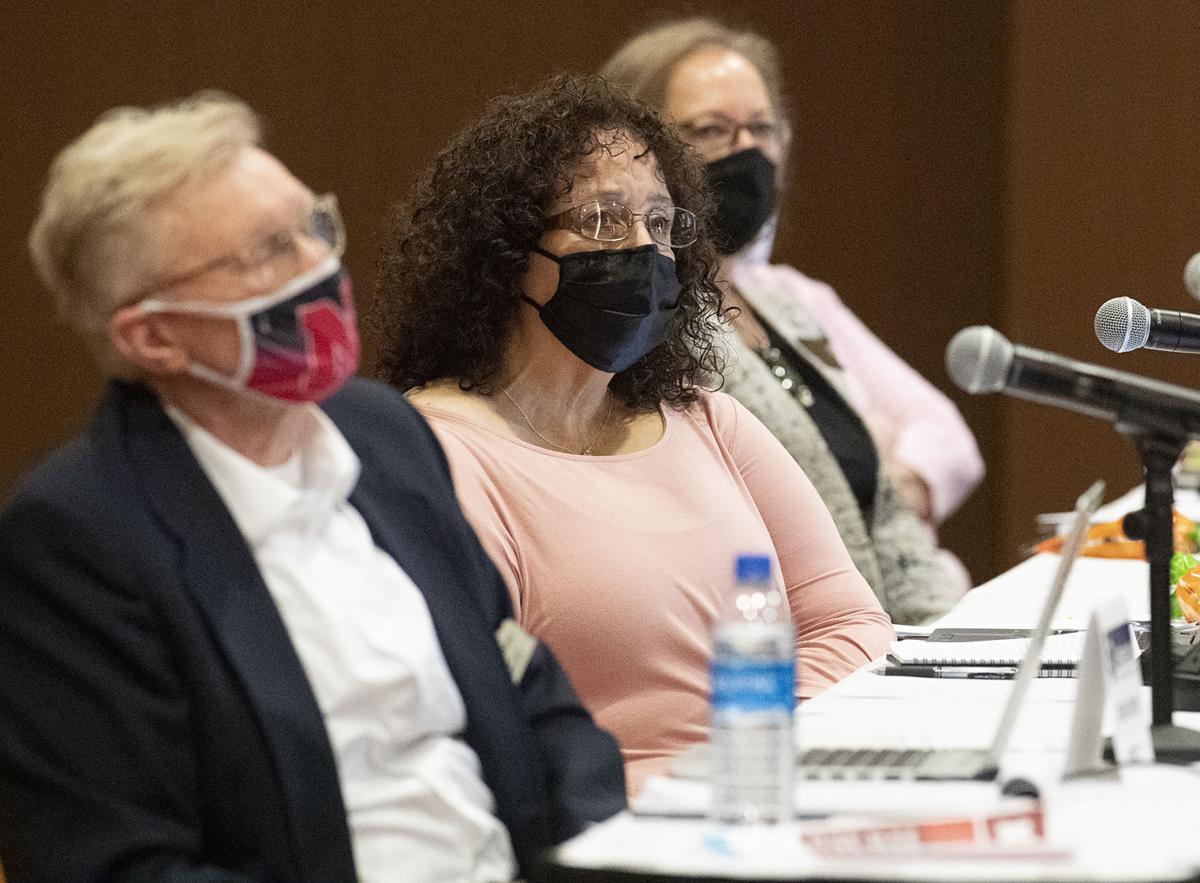 Take a stand
There have been times in my life when I have been complacent and I come to regret it. I have never regretted when I have become involved in something to try to make things better for my family, my friends, my community, my state, my country, my world.
We are fighting a battle of which some of you are engaged and fighting. There are others of you saying, "Oh surely not here in Nebraska!" walking away in denial. Then there are those that really are clueless and have not heard about the evil coming for our children. It is in Nebraska. It is time for all to understand that our family life, our children's innocence, our way of living is being encroached upon quietly; indoctrination of our most innocent is happening.
It is time that parents understand, take up the mantra "Not on our watch!" We must stand in opposition against CSE (Comprehensive Sex Education) and CRT (Critical Race Theory). Stop being complacent. Really understand what both those terms are and how they are coming into our schools. Comprehensive Sex Education and Critical Race Theory should not be taught in schools in Nebraska or anywhere!
Kathy Adams, Kearney, Neb.
Few role models
Pope St John XXIII wrote in Pacem in Terris that peace on Earth is grounded in human dignity and the equality of peoples. There is no dignity in those persecuting the Afghans, Syrians and so many nations in Africa and the Far East. Actually, there is precious little dignity left in Washington, D.C. It makes me wonder if there are powers watching, waiting for us to destroy ourselves. As history dictates, a house divided against itself cannot stand. Divided, we are! It has been nothing but an ugly fight among our leaders for too many years.
Schools today try hard to instill a few virtues in our young people: acceptance, compassion, forgiveness. It is hard to find a role model in those making news today.
Texas abortion law
In light of the horrific and alarmingly restrictive anti-abortion legislation recently implemented in Texas, it is vital to note the diversity of faith opinions regarding reproductive justice. From clergy persons to lay leaders to those who identify only as spiritual, there exists a range of religious opinions considering abortion. Indeed, there is no universal moral consensus regarding when life actually begins; therefore, state governments must not overturn the vital protections afforded women via the landmark Roe v Wade SCOTUS decision.
The inherent worth and dignity of a person is itself a spiritual precept — yet it is one directly violated by extremist anti-choice legislation. Perhaps tellingly, abortion restrictions disparately impact communities of color and individuals from lower socioeconomic strata. This vile affront should offend any person of faith from any religious tradition.
For nearly 50 years, the national nonprofit Religious Coalition for Reproductive Choice has advocated the diversity of faith opinions regarding abortion and the subsequent need to fully honor human agency and decision-making. The Nebraska state affiliate, Nebraska Religious Council for Reproductive Freedom (NE-RCRF), promotes a pro-faith, pro-family and pro-choice mission that encompasses multiple faith traditions. These two organizations and others like them counter anti-choice zealots who claim there is "only one" spiritual lens through which abortion must be viewed.
Let us recall the powerful words of theologian Monica A. Coleman: "Salvation is the insurrectionary and revolutionary process of challenging the status quo and demanding equality and inclusion." Amen!
Rev. Brandee Jasmine Mimitzraiem,
NE-RCRF board vice president;
Why the change?
When no races were capitalized, it was because all races are equal. Now all races are capitalized because all races are equal. Explanation, anybody?