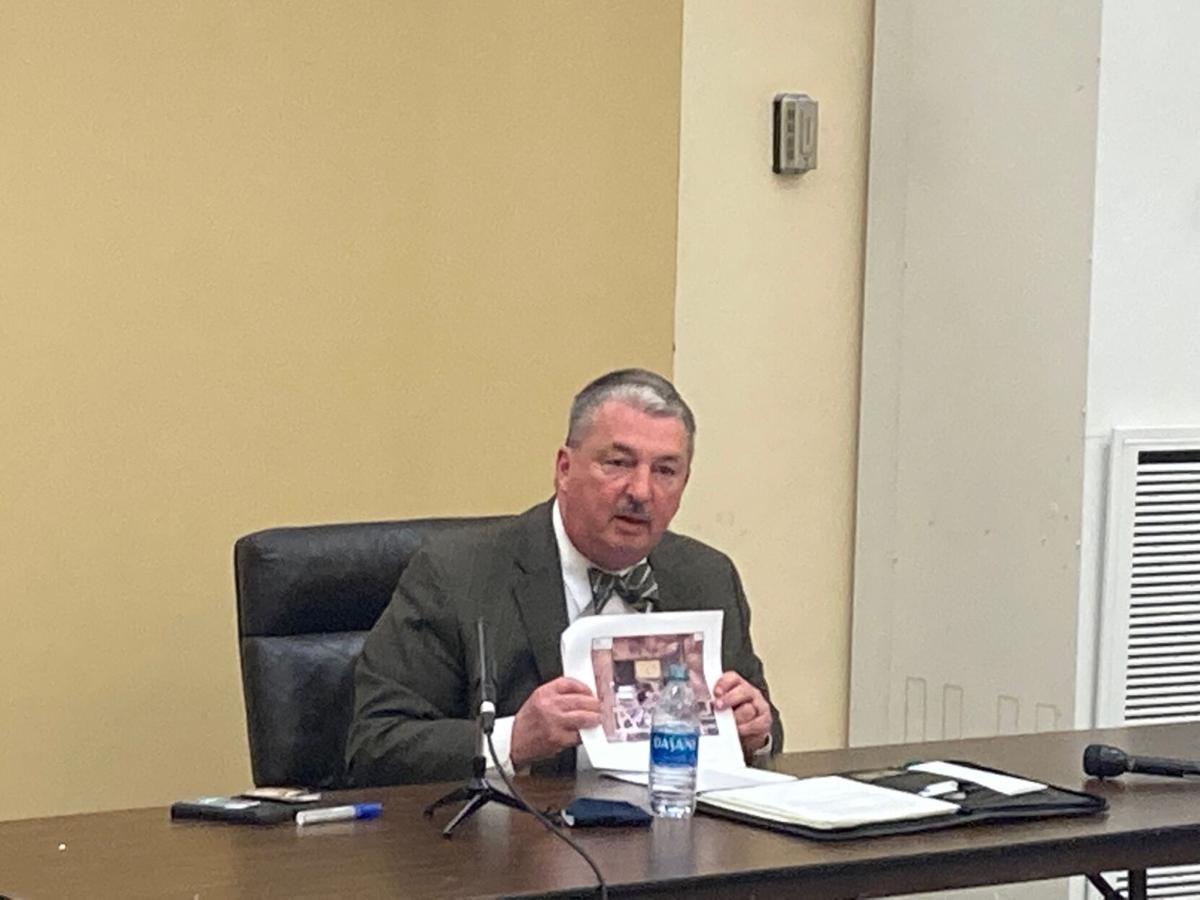 A needed resignation
The Friends of the Nebraska Environmental Trust call for the immediate resignation of Jim Macy from the board of the Nebraska Environmental Trust. Administration of the fund calls for integrity and a clear adherence to statutes, rules and regulations. Mr. Macy has, in the opinion of the Friends, not met that standard. He was, for example, a major player in the controversial decision to defund five local projects and shift those funds to benefit commercial enterprises to increase the sales of ethanol.
Now we read about the environmental disaster at Mead, Neb., which has apparently been ignored since 2015 under Mr. Macy as director at the Nebraska Department of Environment and Energy. This catastrophe will likely end up costing Nebraska taxpayers significant sums of money and creates water quality problems that may well linger for years affecting not only citizens of Saunders County but those downstream, possibly as far as Lincoln's well field.
Only if the Legislature is satisfied that the integrity of the Nebraska Environmental Trust Fund will be maintained should they approve appointees. While Mr. Macy is not currently under legislative scrutiny, his actions mark him as a member of the board who is unfit to act as a fiduciary of these public funds.
Since he is a state agency director, he could best serve the interests of the people of Nebraska and save his boss the trouble of firing him by tendering his resignation.
president, Nebraska Friends of the Environmental Trust
A troubling mascot
I appeal to the Board of Education of Minatare, Neb., and the community of Minatare, to change your school's mascot name and image. The shift in consciousness we are all going through in this country shouldn't be lost on your community, and today is an opportunity to right one wrong that has been perpetuated for over a hundred years.
The National Congress of American Indians has called for an end to Indian sports mascots due to the harm they cause. I am asking for you to voluntarily give up your American Indian mascot and choose something less offensive.
We all live on stolen land, no matter how you view our history. This land, including Minatare, is unceded treaty land, and to continue using a Native American mascot on land we have no inherent right to is an act of racism and harmful stereotyping perpetuated on the Native Original people of this area and nationwide. It is cultural appropriation in the worst way.
There is no such thing as the use of a Native mascot in a respectful manner. Any use of a Native mascot is disrespectful.
Colorado recently introduced a bill to ban the use of American Indian mascots in all public schools. This is the right thing to do and is long overdue.
It is not impossible to let go of a symbol that you identify with simply because of school or community "pride."
I hope as a community you will take the lead and be an inspiration to others by being willing to make this change and be anti-discriminatory.
Cindy Cochran, Torrington, Wyoming
Best tax policy
I'm proud to pay taxes, including property taxes, because of the many wonderful things they make possible, such as:
Fire and police protection. Street repair. Public schools, colleges and universities. Sewers. Unemployment insurance. Health departments. Metro Transit.
The list goes on! Instead of cutting property taxes, I want Nebraska to make taxes fairer by creating more high-income tax brackets.
Sex education
The Bryce Johnson Public Pulse letter of March 17 was a breath of fresh air for me as a former educator. I congratulate Bryce for his thoughtfulness and his boldness to stand for what is morally correct. His concern, not only for his siblings but for all young people, is courageous! I hope that he and others who know the truth will continue to advocate for the truth.
Disastrous president
Joe Biden has set the stage to damage young girls' prospects to receive college scholarships by threatening to withhold Department of Education funds from any schools that don't allow boys to compete in girls' sports and be present in girls' locker rooms and restrooms. He has eliminated thousands of good-paying jobs and terminated the prospect of heavy oil to be more safely transported by the Keystone XL pipeline, so it will now be transported in less safe trains and trucks.
His ending of the "remain in Mexico" policy and agreements with Central American countries, combined with the reinstatement of "catch and release," is already creating a crisis at our southern border and is shipping illegal immigrants found to be positive with COVID to American cities on buses; no social distancing there. He has backed legislation with $1.9 trillion of spending, of which only 10% is for immediate emergency COVID needs, and will send checks of $2,800 from taxpayers to couples making $150,000/year, and is loaded with pork barrel spending unrelated to COVID!
Only a month and a half into his term, Joe Biden is already a disaster for America.
Randall Bradley, Papillion
Biden, Putin
In the March 20 edition of the OWH, a story was buried on page A6 under "Digest" regarding Russian President Putin's offer to speak by phone with President Biden to prevent further tensions over our president calling him a killer. What was not reported was the Biden refused to talk with him. This concerns me about the future relations with Russia which could endanger the safety of the American people due to the lack of our president's desire to meet Putin halfway to discuss issues.
I also am concerned that many people depend on mainstream media, including the OWH, to keep abreast with current issues. When those media sources do not report all the news, it is not being honest with their viewers or readers.
I am certain that if this were President Trump, in this situation, it would have been front-page news.
Steven A. Miller, Bellevue