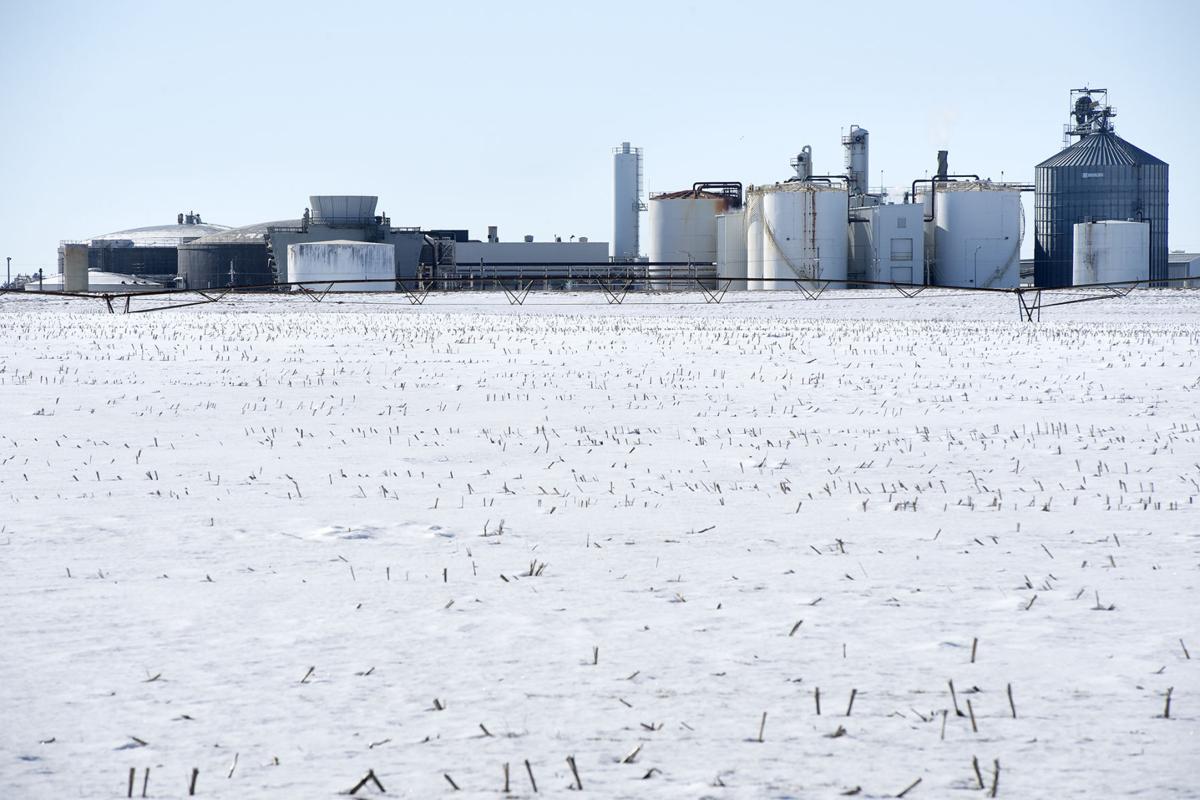 Regulatory failure
As the reporters for both the Omaha World-Herald and Lincoln Journal Star dig deeper into the lack of regulatory enforcement of the AltEn facility in Mead by the Nebraska Department Energy and Environment, a clear picture emerges of an agency completely incapable of carrying out its obligation to protect Nebraska's natural resources and its people.
After the Legislature's Judiciary Committee hearing regarding LB 634, Dr. Anne Hubbard's Midlands Voices piece on Saturday, and the recent piece in the LJS regarding a "lack of action" by NDEE, all Nebraskans need to be asking how NDEE failed in its duties of regulatory enforcement. How did this agency allow the facility at Mead to continue with operations when NDEE has known for years the permit granted to AltEn was invalid, given the deceit surrounding how ethanol was produced? Why did it take the Nebraska Department of Agriculture to set in motion the belated regulatory actions only begun recently by NDEE?
Is the issue one of lack of regulatory authority? This is possible, given Nebraska's mediocre regulatory framework for water quality and land application activities as it relates to industrial commodity agriculture. Or is there an unwritten rule within NDEE that their job is not enforcement but to "Coach to Compliance"? My belief it is a matter of both, with the weight of the source of the problem the latter.
With so many unanswered questions related to NDEE's oversight over AltEn, the time is now for the Legislature to call for an expedited special committee to investigate the operational role of NDEE in carrying out its legislatively mandated duty of environmental regulatory compliance and enforcement.
George R. Cunningham, Omaha
Officer's bravery
The story of the recent shooting at Westroads Mall in Omaha needs to be heard, locally over and over, and nationally! A police officer doing the right thing to apprehend a shoplifting suspect. A white police officer and a black suspect. Two officers called to Penney's at the mall. Suspect puts a pack of T-shirts in his backpack and gets caught. Officers arrive during the arrest, suspect refuses to remove hand from sweatshirt. After numerous attempts, a struggle ensues. A taser is deployed to no avail on suspect. Officer Jeffrey S. is hit not once, twice but four times in the head. Officer never unholsters his weapon. He did what society expects a officer to do during these times.
The outcome? He is shot four times. And surprisingly he survived. Thank God. Suspect goes on his reckless and disregard for human life, leading police on a chase in traffic.
My point? The outcome could of been different. A dead shoplifter, a dead officer, or both. The officer, I have to assume, tried to defuse situation without harm. And pays the price of being shot! Almost losing his life in the line of duty. Ironically, no protests, no riots, no destruction! Just local news, no national news. An example the whole country needs to see — his bravery, a life in the day of our officers.
Please contact news organizations all over the United States. This story needs to be heard all over. Thoughts and prayers to Jeffrey S.
Nebraska youth deaths
Gov. Pete Ricketts is quoted in the OWH as implying that the use of marijuana was the direct cause of suicide in a number of young men. It is far more likely that these young men were using marijuana (and/or alcohol and/or tobacco, as any psychiatrist can tell you) as self-medication to quiet the demons of depression, stress and anxiety in their heads.
I wonder if these young men would have qualified for expanded Medicaid to access mental health professionals if the Ricketts administration was not involved in the unconscionable delay in implementation of this program approved by a majority vote of hard-working Nebraskans. The Nebraska Child and Maternal Death Review Team is the agency that is tasked by law to investigate deaths among children and youth under 18, but the last full report from that agency that I can find online is from 2013 and only gives broad categories of deaths without any details.
How many suicides are abetted by drugs and alcohol? Does the NCMDRT know, or have they even investigated these deaths thoroughly? How many single-driver vehicle fatalities were actually suicides? How many of these alcohol-related fatal crashes were facilitated by alcohol, giving the drivers the psychic energy to finally end their lives?
Along with prison overcrowding, foster care, and the youth detention failures of the Ricketts administration, we can now add investigating youth deaths to the list unless and until there is clear evidence otherwise.
John Walburn, M.D., Omaha
Catholicism, forgiveness
Given the recent backlash from the words spoken by Greg McDermott, it certainly appears as though words matter.
Which leaves me wondering about the words spoken by Bruce Rasmussen, athletic director for CU, on March 8, when he said, "He (McDermott) understands that forgiveness must be earned."
Really? That is contrary to Catholic/Christian belief about forgiveness. Our faith teaches us that forgiveness is given freely, by the grace of God, through the blood of Jesus. Trust needs to be earned, not forgiveness.
While McDermott is being schooled on "racism," perhaps Mr. Rasmussen should enroll in theology class to gain a better understanding of the church's teaching on forgiveness.
Shame on Creighton for their ignorance and oversight in publishing those words!
Voter ID makes sense
I would like to know why asking for a photo ID to vote is voter suppression, as stated by Peg O'Dea Lippert in the March 12 Pulse. You have to show a Nebraska driver's license or state ID to register to vote. You have to show ID when you go to the bank, buy liquor. etc. It only makes common sense, in my eyes.
Creighton challenges
I can't remember the last time I used the word "plantation" in a sentence, much less in a spoken or written remark made to a listener or reader. So while I agree that Coach McDermott's use of the word while speaking with his players was not only racially tinged, but it left me wondering now what the heck was in this man's mind that would allow this word to percolate out of his mouth?
He was wrong, but in the aftermath, Creighton University's decision to spank him and send him to his room without supper was weak. Especially in light of the fact that neither the coach nor anyone else on staff provided more clarity on what this man was thinking. But while this controversy plays out, I am reminded by the words of a former Native professor who said to me last year that Creighton's decision to disband the Native Studies program that he led, was in his mind another example of systemic racism.
The use of the word "plantation" by the coach to his players was one thing. But a closer examination shows that what Creighton University did with a four-day suspension cannot compare to the lack of diversity in its student population, its woeful lack of diversity among faculty members, and little or no mention of whatever happened to the Native studies program and its leader. Sounds to me like that man was suspended permanently!
Act of forgiveness
I was touched and more than impressed when reading the article about the Rauch family from Blair, the tragic story of their daughter Farrah, and father Steven Rauch's amazing extension of kindness and forgiveness, requesting the Muskogee, OK, police chief say a few words at his daughter's funeral.
In this day and age of hearing and reading constant criticisms and negativity, it was truly uplifting to read about Mr. Rauch's healing gesture. I don't know Steven Rauch — wish I did, but to make such an invitation at a time that must have been devastating for the family is truly admirable.
Changing the clock
I'm not working now, so Daylight Saving Time doesn't make a difference for me.
When I was working, I got up at 5:30. I really suffered getting up for a while at 4:30 in the spring, and a hard time sleeping till 6:30 (5:30) in the fall. The Omaha World-Herald showed that 40% of people prefer Standard Time all year, 31% Daylight Saving Time all year, and only 28% prefer switching.
I keep hearing politicians saying they're doing what the people want. Doesn't look that way to me.
Bill Allen, Blue Springs, Neb.
Always reliable
I have seen several letters from readers praising their delivery person and how lucky we are to have great people delivering our newspapers. My delivery person, Sandy, is as good as any. It is so nice to have my paper placed next to my front door and having it arrive before I go to work. No matter what the weather is like (snow, rain, sleet), she always places it right at my front door. It is never thrown in the yard or is never late. It makes my day start off great.
Charles Manning, Glenwood, Iowa