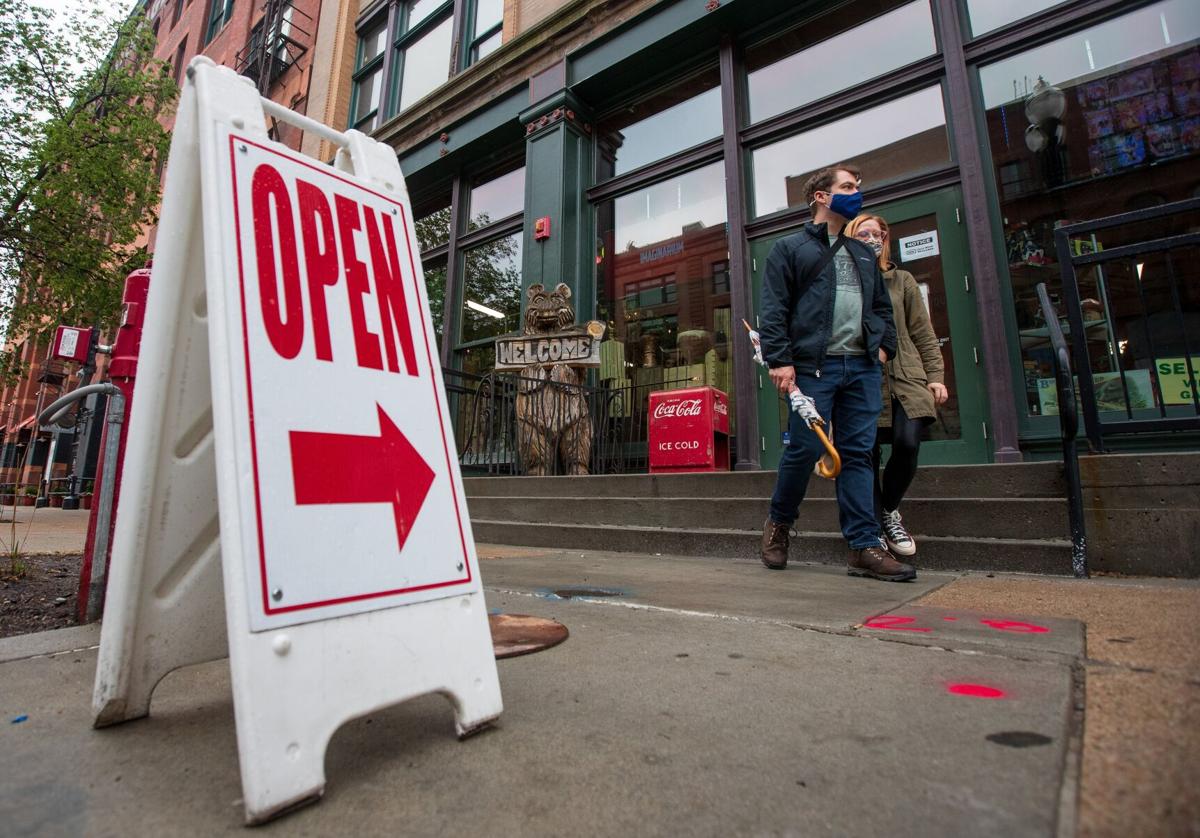 Shop local
Want to make a small business owner's holiday season even merrier? Shop small this Saturday!
Small Business Saturday has been an American tradition for over a decade, and it's an opportunity for shoppers to make a concentrated effort to support Nebraska's 180,000 small businesses — at a time when that support is needed more than ever.
The pandemic has made for a tough year, but small business owners have persevered! Let's support their extraordinary efforts by keeping your holiday dollars local! I hope you will share the greatest gift of all with your community by joining the U.S. Small Business Administration to shop small this year on Nov. 27!
Ricketts contradiction
Recent articles in the OWH described six no-bid contracts handed out to Nomi Health between April 2020 and September 2021. The first was for the TestNebraska effort, which was well publicized and seemed to do what was needed. The other five received no attention until now. Some contracts were exempt from competitive bidding per state law. At least one contract runs through 2023. Others are not exempt, but nevertheless the state managed these as no bid.
The justification for non-competitive bidding was "the state was in crisis and needed an immediate solution." I'm not challenging the reasoning; however, I find it contradictory that no-bid contracts are quietly handed out for that reason while at the same time the Ricketts administration has been limiting reporting of full statewide COVID-19 data metrics on the premise the emergency has expired when the data contradict that conclusion.
The Ricketts administration has tried to publicly minimize the continuing impact of the virus via limited reporting while privately citing a crisis to issue no-bid contracts. Locally, the Douglas County Health Department has consistently provided and improved detailed data across multiple categories sufficiently to see trends. Fortunately, the Douglas County Health department has been responsible and transparent throughout the pandemic. The state — not so much.
Threat to Nebraska
Alden Global Capital is moving to acquire Lee Enterprises, the group that owns The World-Herald and numerous other newspapers around the state and country. Alden is a corporate raider that has decimated some of the country's largest and oldest newspapers, including such institutions as the Chicago Tribune, among others.
Their strategy is to buy papers, downsize staff, sell off assets, take the profits, and move on to their next victim. They have no interest in communities or newspapers, except as vulnerable sources of cash.
The World-Herald, like other papers around the country, has already faced major financial challenges and staff losses. If Alden succeeds in this takeover, we can say good-bye to community newspapers in Nebraska.
Union Omaha
It's impossible to come up with the right words to show my deep appreciation to an incredible fan base that has supported us since day one, but I'll start by saying, "Thanks you!" to the entire community. Your unwavering support of Union Omaha over the last couple of years means more than you know. The culture of our motto, "One Means All," is what makes this team so special.
When we brought professional soccer to Omaha in 2019, we knew it would be successful, but we never imagined how quickly your passion and love would impact our team and its players. Your support is what led us to be crowned 2021 USL League One Champions. This is your championship to celebrate and enjoy, and please know that you made it happen.
Our players have been very clear that the environment of living and playing in the metro has been the best and most unique atmosphere they have ever been a part of. To have them feel that way after only two seasons in our team's existence is a testament to how special Omaha and its fans are. Leading the league in attendance during our first two seasons and breaking the USL League One attendance record at the championship last Saturday is also something to be extremely proud of!
I am so excited to see what comes next as we continue to create one of the most unique atmospheres in professional soccer in the U.S. Until next season, let me say one last time, "Viva Buhos!"
CEO and managing partner,
About the unvaccinated
The adjutant general of the Oklahoma National Guard was on TV getting his COVID-19 booster shot, telling his soldiers to get their vaccinations. He was promptly fired by the GOP Oklahoma governor. He was replaced by a new commander who went on TV telling his soldiers they did not have to get vaccinated. How many other GOP governors will be soon doing the same?
Hospitals are starting to fill up again. Locally and nationally, some people say they will not get the COVID-19 vaccine shot. Whether they be professional athletes, teachers, police department personnel and some medical people from across the country, they say they will not get the COVID-19 vaccine shot.
They say they have their reasons. I have no problem with that. But, when people who refuse to get vaccinated for whatever reason (unless it is a proven true medical reason), they should know — and this should be a law, or maybe an unwritten law — that if and when they get COVID-19, they are allowed to go to and be treated only by doctors and nurses who also refuse to take the vaccine. Those folks can take care of each other. Why should our hospital personnel be so overworked by people who will not be vaccinated?