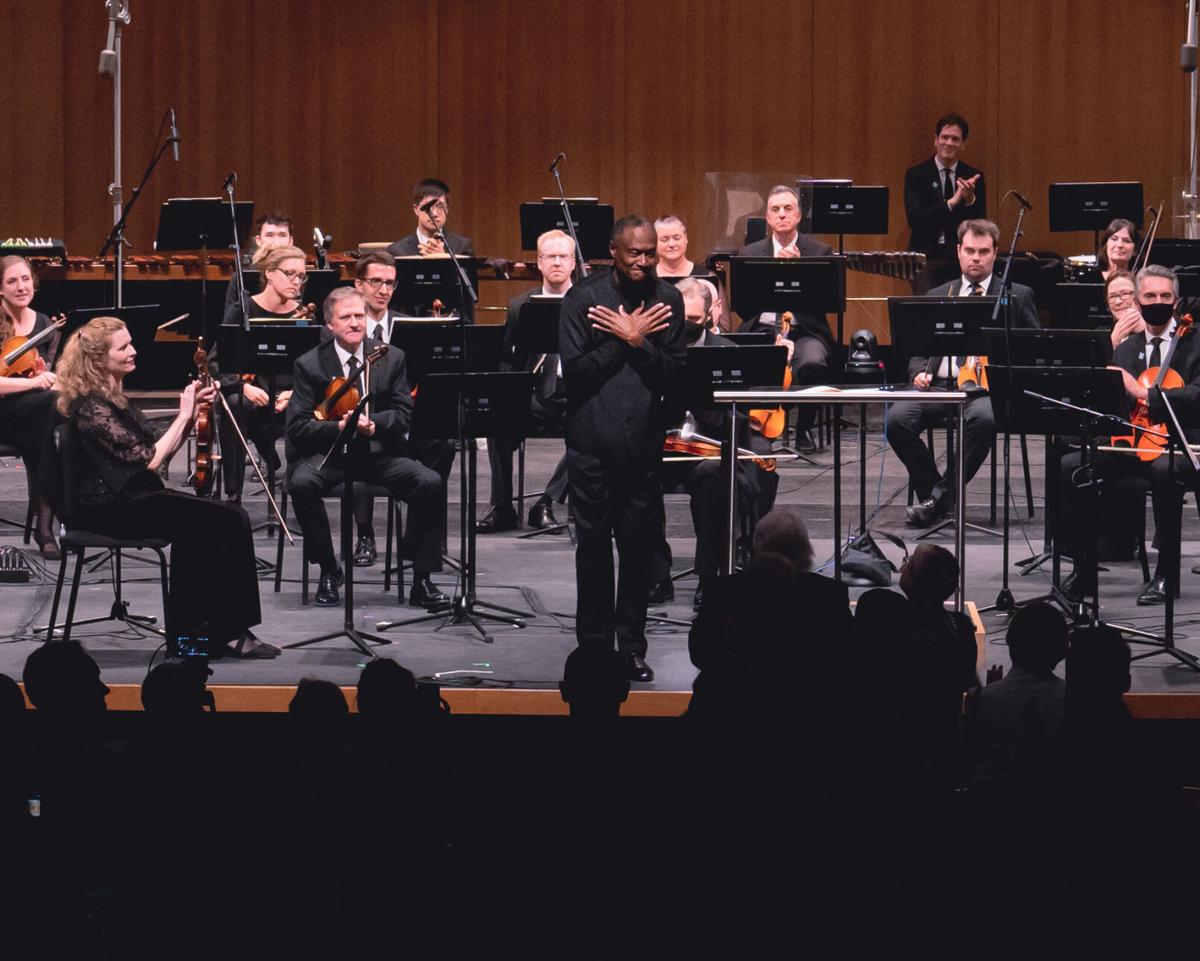 Omaha TIF priorities
I recently saw in the Omaha World-Herald that the owners of the planned Warhorse Casino, Ho-Chunk Inc., at 60th & Q Street are asking the City to provide $17.5 million in Tax Increment Financing (TIF) for their new gambling facility. I find this absolutely laughable, considering Ho-Chunk Inc. is the one that funded the (successful) election campaign to get the residents of Nebraska to cast aside its longstanding ban on casinos/gambling within the state.
Ho-Chunk Inc. was able to sell it to Nebraskans based on their argument of more tax money flowing into the state and its communities. Now the casino and its owners are asking for us (the people of Omaha) to subsidize the construction of their casino! This is absurd.
I ask all City Council members to vote against this effort to subsidize the tax burden the casinos should have to pay to do business in our community, especially the business of gambling. The casino promotes itself as an establishment that will help create jobs and bring in revenue for the state. Hold them to this; ask them to start paying their tax obligation from the get-go, especially since the poorest populations will be the ones adversely and disproportionately affected by the new gambling facilities.
It should be our small business, mom-and-pop joints and community-centered establishments that receive our help. I hope that they will stand up for the best interests of our city and its residents by voting no to any TIF support to a casino.
Bravo, Maestro
I am so glad I saw the OWH notice about the livestream performance of our Omaha Symphony on June 12. It was magnificent! Maestro Wilkins has been so good for Omaha's music scene as a leader and educator. He will be missed, but his positive influence will surely live on with the fine talent of our musicians.
Thanks, Maestro
My wife and I attended Stravinsky's Symphony "Pulcinella" at the Joslyn art gallery just before the pandemic on Jan. 12, 2020. During the concert a moderate snow fell. After the concert while my wife and I were scraping the car, this gentleman came from across the parking lot swooping in with scraper in hand to help these two elderly (in their 90s) music lovers. He was very helpful and even assisted with some instruction in learning the electronics for our new car.
I eventually recognized him as the director of the symphony, Thomas Wilkins. After assisting, he returned gracefully to his car where his wife was waiting and they left.
What a graceful and generous maestro!
Sanford and Patricia Smith, Omaha
A worthy officer
The three young men pounding on doors late at night in a Gretna neighborhood may have thought it was innocent teenage fun, but in fact they were creating a clear and present danger.
When Officer Spears pursued and apprehended these teens, he was fulfilling his duties as a sworn police officer, whether on or off duty. He had no knowledge of the criminal potential of these teens or their potential for violence. It was dark and they were pounding on doors. Were they drunk, or drug-addled, or armed (or all of the above)?
What if a door was opened by a resident who was drunk, or drug-addled, or armed (or all of the above)? The outcome could have been tragic.
Regarding the claims of excessive force: Were they beaten, tased, shot, placed in a stranglehold or had their neck pressured with a knee? Based on their parents' reaction, they clearly weren't scared straight.
Officer Spears' suspension reduces available law enforcement by one. Who knows what the possible consequences may be of a reduction of force in the community?
It was preventable
I am writing in response to an article by Todd Cooper that appeared in the June 21 edition of the OWH.
With all due respect, I'd opine that people who drink and drive or who ride with an impaired driver are going to continue to die because driving while impaired, regardless of age, driving experience or social standing, is always a dangerous and potentially fatal choice. The accident was clearly a terrible thing, but it is just as clear that it was also 100% preventable.
This seems like frivolous litigation to me. As if the families are trying to minimize their daughters' responsibilities for their actions and choices by blaming the design of the road, the manufacturer of the car, and the company that installed the guardrail where the accident occurred.
I'd like to know who was directly responsible for this accident. Was it the young, inexperienced and legally drunk driver? The civil engineers who designed the road? The construction crews who built the road? Or was it the person or persons who provided the alcohol that the driver and some of her dearest friends consumed before they got into that Ford Fusion and drove off into the night?
I've driven across Platteview Road numerous times and have not found it to be particularly challenging anywhere and certainly not where this accident took place. However, I am a very experienced driver who respects the posted speed limits and doesn't drive while I am impaired or distracted.
Ricketts wrong
I am so happy that TransCanada (TC Energy) has finally withdrawn its plan to install the KXL pipeline. Now it needs to end its eminent domain procedures against landowners. After this is done, we landowners can breathe easier knowing that this particular threat to the land has been removed.
I find our governor's response to land issues deplorable. He did nothing to stop a real threat to the land, while repeating lies about conservation easements. It fits well with his pronouncements about "marijuana kills" while secretly trying to illegally buy drugs to execute people.
I sincerely hope that my fellow Nebraskans will use our discernment to see through these crude attempts to manipulate through fear, lies and bluster.
Surely we can do better in our selection of public officials.
Pipeline is needed
Pertaining to the now kaput Keystone pipeline: Now precious oil will be transported on trains and trucks. Even more horrifying, so-called "fossil fuels" will be used to fuel trains and trucks, liberals! And what if there's a train derailment? At least with the pipeline a valve could simply be turned off.
Leftist liberals, stop being such hypocrites and use a horse and buggy to earn an ounce of credibility!
Craig M. Barnhart, Gretna
A man without scruples
I have to wonder which religious denomination Sister Mary Hlas associates with (June 12 Pulse). Due to my upbringing as a Catholic, I find it hard to believe she is associated with that religion. She worships Trump like a god, even though any rational person can see that he is a pathological liar and a womanizer, and has no scruples. He has done some good things for the country, but substituting farm trade agreements with welfare checks, turning millionaires into billionaires, and diverting military construction money into wall building aren't some of them.
His immigration plan was to treat the immigrants worse than the hellish conditions that they were fleeing from. It did seem to work, but I can't envision very many bishops and priests applauding that strategy.
A dangerous idol
In response to Richard Cunningham's Pulse letter of June 12: Mr. Cunningham has conveniently overlooked the established fact that it was reactionaries who bought Donald Trump's lies about a free and fair election he deservedly lost. It was those same reactionaries who stormed the U.S. Capitol to overthrow a constitutionally mandated counting of Electoral College votes, all because a selfish and self-centered con man egged them on. To compare an attempted coup d'etat to the riots of last summer is specious reasoning at best.
And memo to Sister Mary Hlas (June 12 Pulse): No matter what the idol you worship says, the election was fair and free. Sane people have said so. Sixty courts and 50 election officials have said so. Your false god lost. He deserved to lose.
And P.S.: 30,000-plus lies is not an achievement. Establishing onerous and unnecessary tariffs because your nose is out of joint is not an achievement. Referring to people who have fought and died for this country as suckers and losers is not an achievement. Kidnapping and caging babies is not an achievement. 500,000-plus dead from a pandemic he called a "hoax" is not an achievement. Maybe you think telling people to ingest bleach and disinfectant is an achievement. Most of us don't.
The economy is rebounding from the depredations wrought by your idol because we now have a sane man in office.
And P.P.S.: Instigating an insurrection is not an achievement, either.