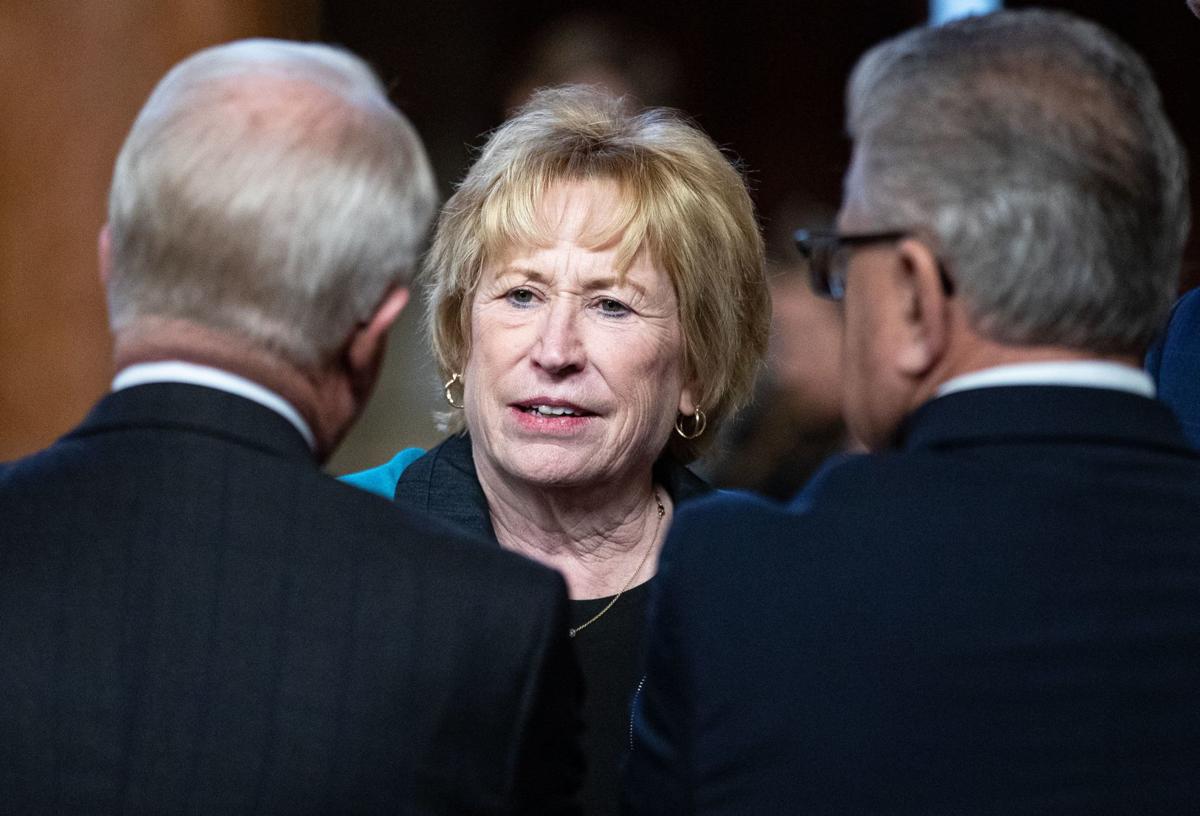 Two are better
With redistricting underway, the Nebraska Legislature's Redistricting Committee will examine proposals for redrawing district boundaries across the state. The most significant lines they are responsible for drawing in the Omaha area are the congressional boundaries.
Currently, Sarpy County is split and all of Douglas County lies within the 2nd Congressional District. With the rapid population growth of Douglas, Sarpy and Lancaster Counties, Nebraska's urban core now accounts for 56% of the entire state's population. More specifically, Douglas County is home to most of Nebraska's industry leaders and the largest share of the population compared to the other 92 counties.
To ensure that the distinct and diverse interests of Douglas County are better represented, the Legislature should consider splitting the county to provide us with two representatives in Congress.
Teach respect
The editorial board missed a key point in its Sept. 2 editorial regarding the sex education standards being considered by the State Department of Education, and that is simply the need to teach students to respect one another and the teachers our schools. Respect begins at home, but it must be reinforced by the school. I understand that bullying is a real problem, but it happens to kids who are tall, short, fat, skinny, of a different race or color, or who do not wear the latest fashions or shoes, etc., etc. We need to teach respect for others, plain and simple.
It is my understanding that teachers struggle to control a classroom today since they have few options on disciplining kids. My children were fortunate to attend a Catholic school where everyone wore uniforms and respect for one another and for the teachers was required. Uniforms and discipline helped to minimize the problems, not to say there were not problems. There were. But, if the real issue today in our schools is bullying and a lack of discipline, we do not need to push a sexual agenda on our kids to protect the small number of kids who struggle with their sexual identity.
Every parent knows when their child needs attention either from them or a professional, but keep the rest of the kids out of it. In our schools we should be teaching respect and be sure not to skip Biology 101.
Dangerous Texas law
I am a woman living in Nebraska writing this out of major concern for the future of reproductive freedom in America. On Sept. 1, one of the most extreme abortion bans took effect in the state of Texas. SB8 restricts abortions after six weeks and puts citizens in charge of turning in anyone that has been remotely involved in the process of an abortion. Not only is that alarming enough, but these citizens will then get a "reward" that is paid to them from taxpayers' dollars.
This sounds like a storyline in a movie or book, but this is happening before our eyes in our own country.
One in four women in the United States have had an abortion by the age of 45. Think of how many women you know and do the math. There is a very high chance that you know many that have had to go through this situation. Gov. Pete Ricketts has made in clear in comments he made about the bill that Nebraska will not be far behind.
The need to control women's bodies must end. The decision made in Roe v. Wade was that the U.S. Constitution protects a woman's personal decision to end a pregnancy. This decision was made 48 years ago. We must not regress in women's rights. Historically we know that extreme restriction of abortions does not end them but instead stops safe ones from happening.
We need the girls and women in this country to have access to safe abortions. If we do not, I fear that one in four women could be at risk.
Ricketts' failure
I would like to thank Pete Ricketts for his astute leadership in trying to stem the spread of the COVID virus and affording me the opportunity to contract the virus. Mr. Ricketts has done nothing to help stem the spread of the virus. He pushes his own personal, religious and political views and ideologies on how things should be handled. It's what Pete Ricketts wants, nor what's best for Nebraska.
He states that children are the least susceptible group to contract the disease. If that were true, I would like him to explain why so many classrooms are shutting down. He declared a hospital emergency, a little too late. I don't think he realizes that he is partly responsible for that crisis by his own inactions, nor will he ever admit it. (He's a politician).
Being governor means you make good decisions that benefit Nebraska citizens. Pete Ricketts has not done that, in my opinion. If he wants to continue to act like a lame duck, then he should get out and let someone else take over that will actually do something.