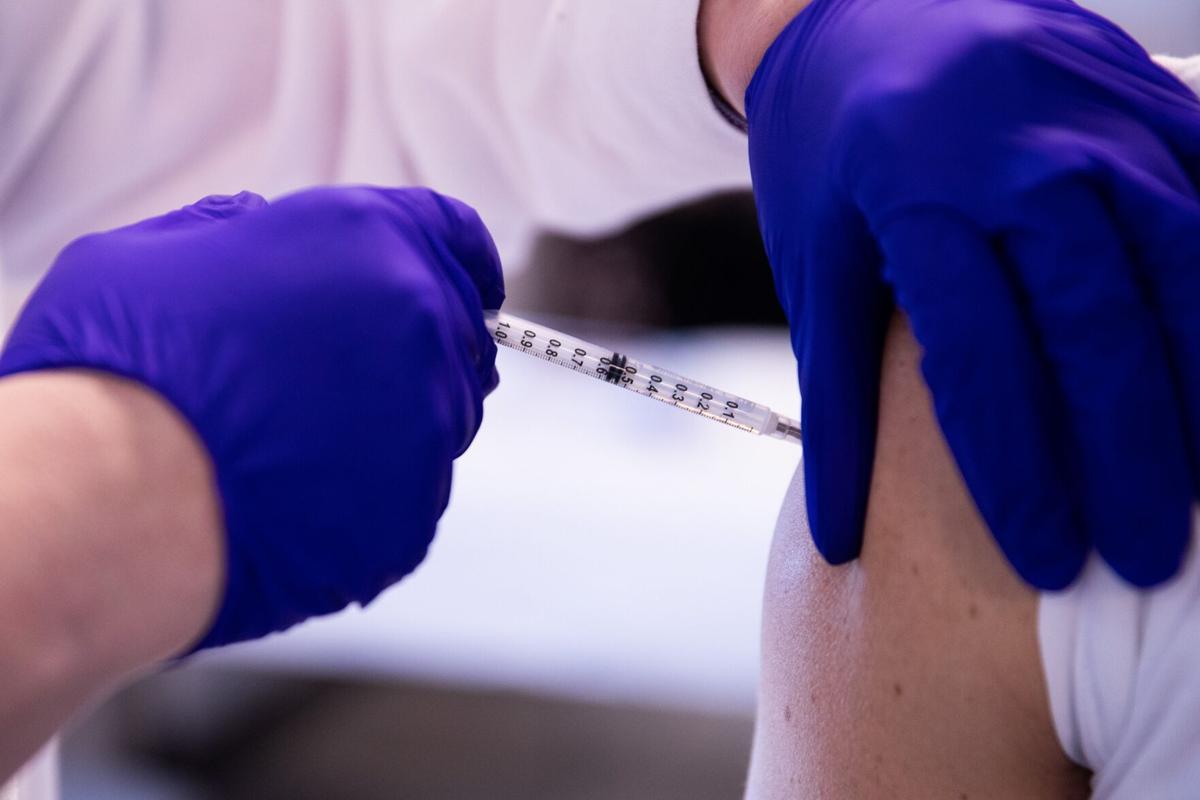 Positive experience
I am currently a resident of a nursing home in Omaha. Today (Jan. 22) was the day on which my second COVID shot was administered. The process is easy and painless and takes less than a minute to do. Am I happy! Yes, I admit I was worried, having two strikes against me already with odds of becoming infected: one, age, and the second, as a rest home person, there is a high risk of exposure.
So I urge all residents to obtain their shots as soon as available, so that they not only can protect themselves, but also get our nation back to normalcy.
Teachers, vaccination
Friday, Jan. 22, Kathleen Keasling wrote that even though she is in the 65-74 age group, she emphasized that teachers have a stronger need for the vaccine before that age group. Anyone I have talked to has felt the same. I am 78. Sure, I want the vaccine but teachers need it now!
Sharon S. Schwab, Valley, Neb.
A snow rescue
This day and evening of snow on Monday left our neighborhood streets high with snow. Our son's car got stuck in that high snow, with it partially sticking out onto Pacific Street at 10:30 pm. As my husband and son and I hopelessly tried to dig the snow out and get the car moving, two good men stopped to help.
Mitch and another young man from Enlighten Lawn and Landscaping stopped on Pacific Street and not only pulled the car out but cleared the streets all the way to our house. They even cleared the bottom of our driveway. We offered to pay them and they refused. We wanted to recognize the above and beyond kindness of these strangers to our family. I would highly recommend their business just knowing what good men they are.
We really don't know what we would of done without their kindness.
Hank Aaron connection
The recent death of baseball icon Henry Aaron brought back some fond memories. I was born near Aberdeen, South Dakota, and was an avid fan of our beloved Aberdeen Pheasants of the Class C Northern League. Aaron played his rookie season in 1952 with Eau Claire, Wisconsin, of the same league. He played several games at the long-gone Aberdeen Municipal Stadium.
Even at the age of 18 years, it was apparent that Aaron was destined for stardom. He batted .336 and started his professional career as a shortstop. Many African-American players started their careers in Northern locations due to the racial situation that existed in the 1950s.
This lifelong baseball fan still believes that Aaron is the all-time home run leader. Aaron's career and life were filled with class and dignity. With his passing, we lost a great one.
Open voting needed
Once again those who follow the workings of the Unicameral and who care about transparency and accountability to the voters are sorely disappointed.
Last Thursday, Jan. 21, a majority of our representatives in Lincoln voted in favor of secret ballot voting for committee chairmanship positions.
This decades-long practice of secret ballots has prevented Nebraska voters from knowing how their senators voted when it comes to the powerful leadership positions of the various committees like Education, Judiciary, Appropriations, etc. Secret ballot voting allows senators to engage in backroom deals without having to answer to the people who sent them to Lincoln.
Why? Why would any senator, regardless of party affiliation, vote to keep their constituents in the dark about how they voted? What is there to hide?
Not surprisingly, all the Democrats voted to retain secret balloting. And they were joined by Republican Sens. Mike Flood, Norfolk; Mark Kolterman, Seward; Matt Williams, Gothenburg; Rich Pahls, Omaha; Tom Brandt, Plymouth; Myron Dorn, Adams; Dan Hughes, Venango; Ray Aguilar, Grand Island; Curt Friesen, Henderson; Tim Gragert, Creighton; John Stinner, Gering; and Robert Hilkemann and John McCollister, Omaha.
The Republican effort to end secret balloting failed due to lack of Republican support from these senators.
It's time for Republican voters to start sending better Republicans to Lincoln.
Maris Bentley, Plattsmouth, Neb.
I.Q. Matters
In response to the people who are complaining about the lack of crowds for Biden's Inauguration (just as they complained about the lack of Biden crowds before the election), I am considering beginning a new movement called "I.Q. Matters."
Those who have been paying attention to the world have noticed that there is a terrible global pandemic right now, and one of the most dangerous things we can do is to gather in large crowds. Our new U.S. president recognizes that, and continues to encourage people to stay home as much as possible. Those who do listen to our new U.S. president took his advice and did stay home. Many of us have TVs or computers and we were "present" all day Wednesday, even on Tuesday evening. Those who cannot afford TV or a computer probably could not afford to fly, drive or take the train to D.C., either.
Those who don't pay attention to the world either tried to disrupt the process of democracy on Jan. 6 or were cheering them on. Really? We have a new president now, and I am trusting Joe Biden and his wise and capable administration to guide us out of the unprecedented mess that No. 45 created. We can all help. Mask up, everyone!