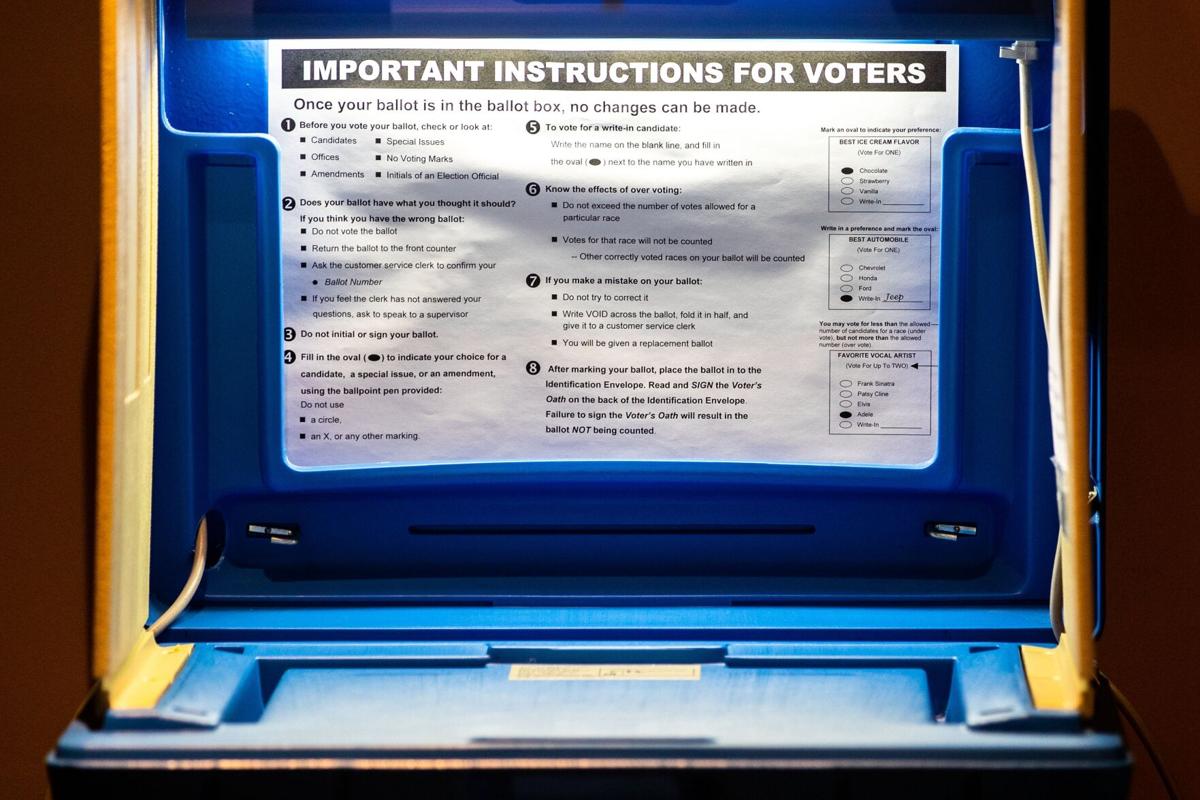 Voter suppression
Brenda Ray (Public Pulse, Sept. 24) claims that anyone in Nebraska eligible to vote "can easily obtain" a Nebraska ID. Not so, Ms. Ray. To obtain a Nebraska ID, one must apply in person, bring valid documentation of citizenship, address, etc., and pay a fee of $24 and a security fee of $4.50. The ID is valid for only five years.
So, the reality is that an individual with limited funds and resources must spend almost $30, maybe have to take off work to fit DMV hours, and convince someone with a car willing and able to drive him/her to the DMV. Whether intentional or not, this is de facto voter suppression.
Systemic racism
I cannot understand why many do not believe that racism is systemic. It has been since the beginning of this nation. I wrote two unpublished letters to the OWH listing numerous examples of racism throughout our nation since colonial times. Yet, you published "The past teaches us" (Sunday, Oct. 26), a letter that cites identical historic examples of racism as contained in my letters. And it seems every day the OWH prints news articles showing the continuing presence of racism in the U.S. Air Force and the Louisiana State Police. It never seems to end.
Please admit that critical race theory — study of systemic racism — exists and continues and we must admit it and stop it.
Tom Black, West Point, Neb.
Keep it concise
To the people who write in to the Public Pulse and the OWH editors, please do us all a favor. Pick up a dictionary and look up the word concise. So many of the comments are unbelievably long. Enough to wear out a diamond.
Scott's civic service
We are saddened to learn of the passing of Walter Scott Jr. A giant in Nebraska business and philanthropy, Walter's presence and steady hand will truly be missed. Omaha and Nebraska are better places because of Walter Scott's vision and leadership.
Aksarben is proud to have had Walter serve as a governor and governor emeritus of our organization. In 1988, Walter was named king of Aksarben, and he chaired the Board of Governors in 1983. More recently, he was honored with the title of chairman emeritus of the Board of Governors, and he remains the only individual upon whom that title has been bestowed.
Walter was instrumental in establishing the Aksarben Horatio Alger Scholarships, which have benefited over 1,000 in-need students over the past 15 years.
On behalf of the Aksarben Foundation, our deepest sympathies go out to the entire Scott family.
chair, Aksarben Foundation board
Husker progress
The last two weeks the Huskers have shown growth and that they can be a good team. They are a good team. The mistakes the offensive line and the kickers are making is a lack a focus and discipline. You can't coach focus. But the last thing that should happen is to downgrade Coach Frost. If there is any pressure it should laid on the players and their position coaches. We are so close to breaking out. GBR!
Don Rider, Republican City, Neb.
Biden's failure
To all the American people who give President Biden a 50% positive rating for handling the boarder crisis: You can help by contacting Homeland Security and asking to have those illegal aliens bused and dropped of in your neighborhoods and backyards. Oh wait, "Not on my street!" It's OK, don't worry; they will all vote Democratic just like you.
Cause and effect: great division in our country. United we stand, divided we will fall. Wake up, America! It's getting close to the end.
Pipeline unneeded
In the Saturday paper we were introduced to a plan to build pipelines for CO2 capture running from Nebraska ethanol plants to burial sites in Illinois and North Dakota. This to protect our ethanol industry.
My understanding of the future is one in which there will far less need for both gasoline and ethanol to power our automobiles. Result: Both industries will need to contract substantially. This will be a jolt to both the Nebraska ethanol industry and the much larger petroleum industry. But it is essential to mitigating the great damage carbon is doing to the environment.
If there is less need for ethanol, may not expensive carbon capture pipelines be a huge wasted investment for our state and/or our ethanol producers? Why undergo the huge outlay of money plus the potential for damage to the environment for something only needed a few years? Capital investment analysts would likely say this is a bad use of money.
I would suggest rather our state should begin exploring how we can help our corn farmers transition to another market for their crops.
Mitigating the damage we have done to the climate is going to be very costly and require sacrifices from everyone. But there is, in my mind, no other choice. And the sooner we begin, the less the cost will be.