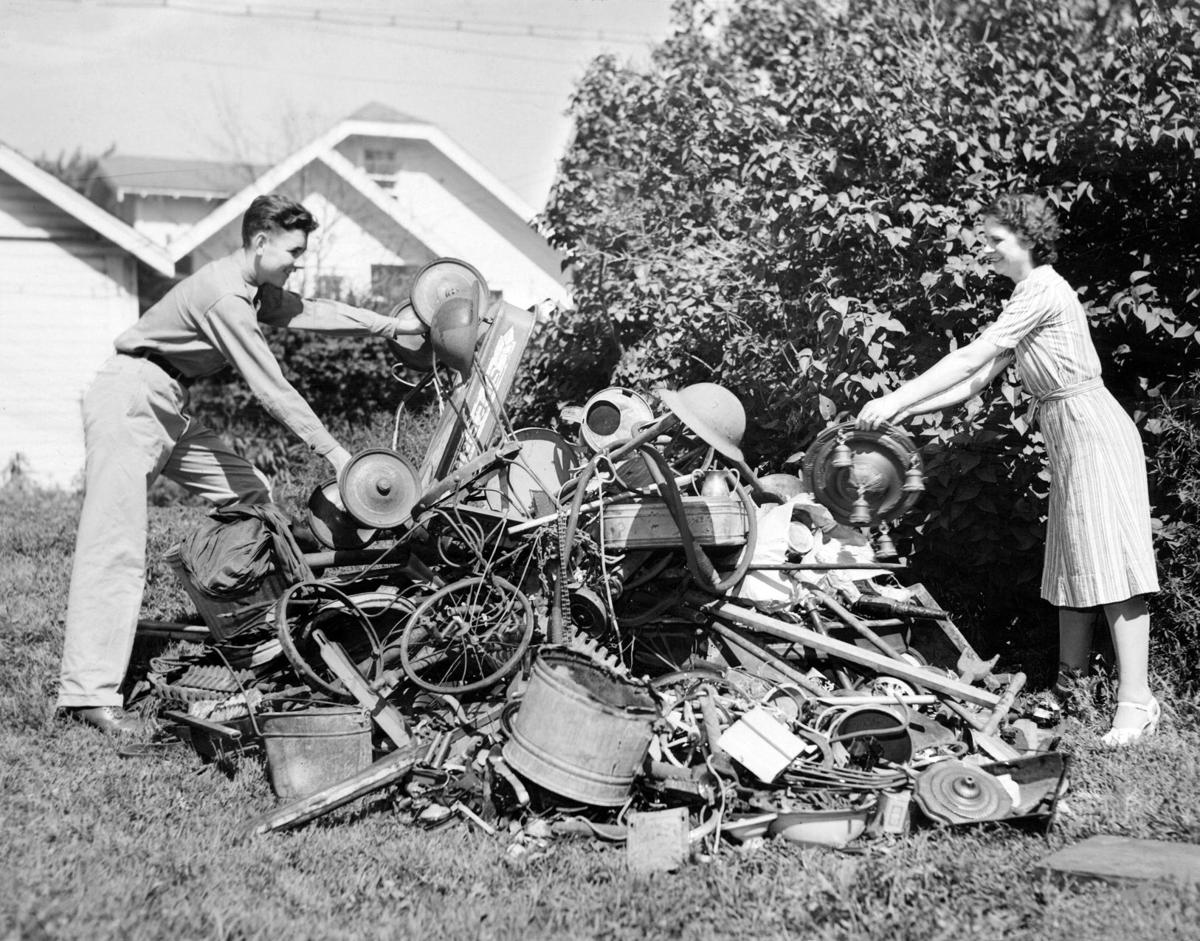 A spirit we've lost
Many of us remember when Americans were kinder and more thoughtful of others, where "what can we do together for each other" was more common than "It's all about me." Yes, as a youngster I particularly remember the personal and family sacrifices during and after World War II — all for the common good, for the protection and safety of a proud nation, unified and allied against oppression. And today? We see a country that would be unrecognizable by our forefathers, where people's rights and personal freedoms seem to supersede what is good for the country and common decency. Where Republican governors, nationwide and including Nebraska's Peter Ricketts, threaten lawsuits against a federal government for taking needed measures to protect us from a deadly virus. Where thousands of whiners, wimps and full-grown crybabies refuse to wear the masks, question the wisdom of our medical experts and science, and protest the so-called loss of their petty rights and freedom of choice.
And so, in full retreat we see our hospital beds fill again and our overworked caregivers step up to serve the unvaccinated. We watch and read in helpless despair as the pitiful and selfish carriers walk amongst us to perpetuate the second coming of a scourge that could have been avoided by a rational, united, educated, willing and more civilized people working together.
Ron Holscher, Ogallala, Neb.
Boyle, rememberedMy favorite Mike Boyle story was when he was election commissioner and it took place election night when I was running for City Council. Mike had me and my brother John Green meet him on the sidewalk on the nearby street entrance of the courthouse while all the cars were bringing all the metal boxes with all the ballots.
It was so exciting, and Mike said: "Democracy in action!"
Keep Sarpy whole The op-ed published on Sept. 10 highlights a significant perspective that we have not seen in quite some time. For the first time in many years, all five mayors in Sarpy County are united as one voice. This time it's on the matter of redistricting. The mayors point to a condescending remark from the 2011 redistricting process in which the 2nd District was referred to as "all of Douglas County and the rest of it." Since 2001, Sarpy County voices have been disregarded in the redistricting process altogether, with the county being sliced up and split every which way you can imagine.
This past decade, however, proves that Sarpy County deserves to stand apart from Douglas County. In fact, it was Sarpy, not Douglas County that led the state in population growth at a whopping 21% growth since 2011.
Sarpy County is not simply "the rest of it," but a county unique and diverse in its own right that deserves fair representation. As the mayors pointed out, in a county with such explosive growth and intertwined communities, how can you point to Harrison Street as the true divider of communities of interest? School districts and communities cross the Harrison Street boundary. The Legislature should listen to these mayors and hear out all proposals for the new congressional maps to ensure Sarpy County residents have an actual voice in the matter instead of being brushed aside as "the rest of it."
Constitution Day
Sept. 11, 2001, is a date which is burned into the memories of all Americans, but I would like readers of the Omaha World-Herald to remember another September date which is significant in the history of our nation. Sept. 17 has been designated Constitution Day, and the week of Sept. 17-23 as Constitution Week. This special time is set aside to remember and honor the Constitution of the United States. On Sept. 17, 1787, the delegates to the Constitutional Convention in Philadelphia signed the document which was to become the basis for the government of these United States.
This special observance is a time during which our nation is invited to investigate the United States Constitution, to remember the freedoms it gives our citizens, and to examine the duties it requires of them. The Omaha Chapter of the Daughters of the American Revolution (DAR) would like to invite the public to join with us in celebrating freedom by learning more about our U.S. Constitution during this special time.
"We the People of the United States, in order to form a more perfect union ..." is the beginning of a document signed by our founders in 1787 which has survived with limited changes for over 230 years. These words, from the preamble to the Constitution of the United States, begin one of the truly remarkable pieces of our history and, indeed, the history of the world. Our forefathers struggled in the writing of the Constitution to balance a limited government with the rights, privileges and responsibilities of American citizenship. Let us remember and honor their work during this time.
For this special week, put partisan politics aside and show your pride in our Constitution. Read it, study it and know your rights under it.
Clara Sue Arnsdorff, Bellevue
American Revolution (DAR)
Pro-life? He isn't
I do not want to hear one more word from Gov. Pete Ricketts about being "pro-life" when he refuses to add COVID-19 vaccinations to the list of required vaccinations for school children, in this case based on age eligibility. It is obvious he does not care about the health and welfare of our children. The St. Francis fiasco is yet another reminder that he has no regard for our most vulnerable citizens.
Peg O'Dea Lippert, Papillion