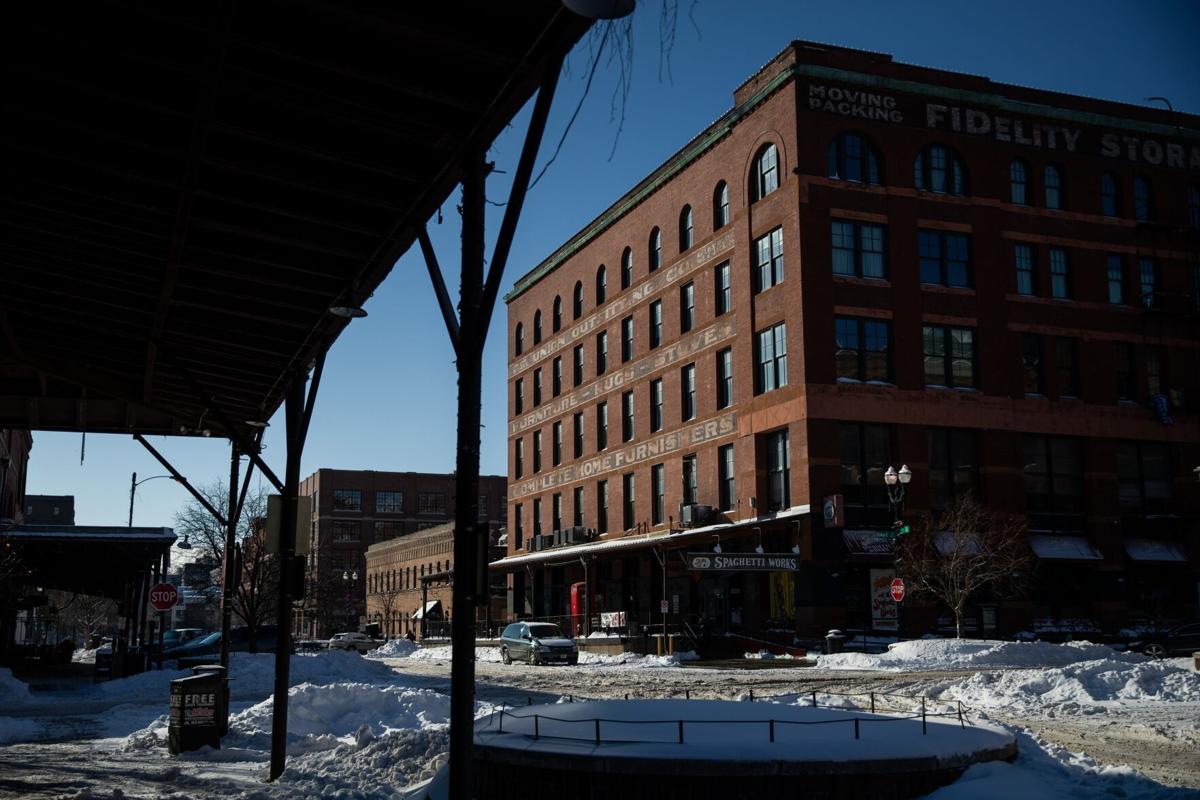 Old Market revamp
My wife and I, downtown residents for the past 20 years, would like to thank Bob Marks for his recent article about the Old Market. We share his concern that the OM is suffering a significant decline as a once bright spot of the downtown area. The neighborhood is worn and tired. We strongly agree that it needs an infusion of new energy.
Further, we agree that it is high time that consideration of the idea of making Howard St (10th-12th) a pedestrian mall come to fruition. The loss of parking meter income is illusory as a pedestrian mall would certainly bring new traffic downtown that would fill existing city-owned parking structures.
We urge city planners to develop such a mall that has proven to be so popular in other cities. This would dovetail nicely into the other ongoing improvements downtown and provide a much-needed shot in the arm for the OM.
Old Market vision
Bob Marks' feature story in Sunday's Omaha World-Herald presented a much-needed suggestion to improve the Old Market and make it even better than it is now. That is the suggestion for the Old Market to go "pedestrian only" in its central core.
I've remarked to acquaintances repeatedly over the years that Omaha should move toward making The Old Market pedestrian-only. This move would be relatively simple, not costly, but enhance the ambiance and character of this Omaha gem.
One must only look to Boulder, Colorado's Pearl Street District to see the value of making a quaint historic street pedestrian-only.
Creating a pedestrian-only "mall," so to speak, within the heart of the Old Market would enhance every aspect this wonderful neighborhood already possesses. It would only eliminate 120 streetside parking slots. But it would provide substantial additional space for events, merchants, restaurants and festivals.
A pedestrian-only Old Market would be simple to create and would open up so much space that could be put to a much better use than simply parking cars or being used for vehicles to pass through what is clearly a zone better suited to foot traffic than automobiles.
I would encourage city officials to seriously study implementing this valuable and creative use of space in the Old Market and make it pedestrian-only.
Misplaced loyalty
As reported in the April 27 Omaha World-Herald, Charles Herbster, Republican, announced his candidacy for governor of Nebraska. As expected, he expressed his love for the state of Nebraska; however, he made it very clear his first loyalty is to Donald Trump. That pronouncement should be very disturbing to any thinking conservative. The strength of our republic has always been our loyalty to the nation and the rule of law, not to any one man.
George Washington was arguably the greatest president in our nation's history. Yet he always insisted on fealty to the nation, not to him personally. In today's Republican Party, a significant segment have pledged their primary loyalty to a man, Donald Trump. Among those Republicans, stalwart conservatives like Mitch McConnell and Liz Cheney have become persona non grata. Not because they have abandoned their conservative ideals, but because they have dared to break ranks with Trump, who has been elevated to the status of "Dear Leader." No mater what Trump does, to criticize "Dear Leader" is tantamount to political suicide.
To insist on blind loyalty to one man is bad for the Republican Party, bad for democracy, and bad for the nation. All true conservatives need to vigorously resist the dangerous path the Republican Party is now heading.
Biden's overreach
I watched President Biden's address Wednesday night. Watching the ever-growing and encompassing of Mother government, I must say I am concerned! The staggering amounts of spending through financial redistribution is nothing short of watching an attempt to prove that socialism will work this time, wink wink.
Surely no one believes that massively taxing corporations will lower anything. Hardly, those increases will be felt by consumers via higher prices. Raising capitol gains will only slow investment in companies and result in higher unemployment!
Government is already way too big and invasive in peoples' lives. I would have said We the People but, Biden informed us that We the People is the government. How absurd and audacious.
Lastly, I've heard it said that when the parasite, the government in this case, overwhelms the host (We the People), the host dies! God help We the People!
It's for us to decide
Is it a false argument, when arguing constitutional decisions, that we believe we know what the framers of our Constitution thought?
We treat them as as deities, their words etched in stone tablets. Or, we interpret what they said, in their day, as to how it should apply in the present.
But they were human beings, capable of changing their minds based on what they knew at the time in their society. But what if they knew, then, how our society and technology have changed? Would they have a different constitutional view if they had high-capacity, rapid-fire weapons killing so many colonists, instead of a flint lock musket? Or a military with the destructive power that was unthinkable in their time?
Freedom of religion — or from it? Free or a slave? A king or democracy? Their society then, is not our society now. Like the human mind, it can and has changed. I believe they left it up to us to decide, for better or worse.