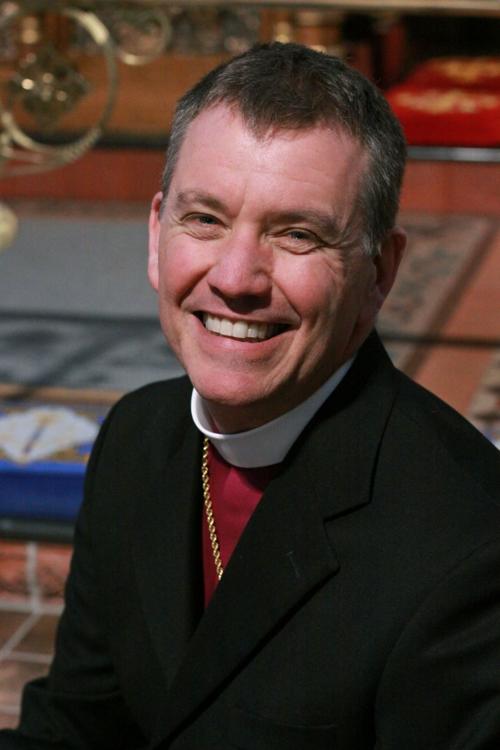 The Right Rev. J. Scott Barker is bishop of the Episcopal Diocese of Nebraska.
I am dismayed by the fear expressed by Americans towards people of foreign nations over the past few weeks. I am reminded of some basic lessons of our shared Nebraska history.
On December 7, 1941, Imperial Japan attacked the United States naval base at Pearl Harbor. In the immediate wake of this declaration of war, the FBI arrested some 1,200 leaders in America's Japanese communities, most of whom were suspected but never charged as spies and were eventually detained in internment camps.
Among those community leaders was the Rev. Hiram Hisanori Kano, Episcopal priest of St. Mary's Church in Mitchell and St. George's Church in North Platte. Father Kano, who had immigrated to the United States from Japan in 1916, was imprisoned because he was identified as a leader in the community of first-generation Japanese immigrants who worked on the railroads and farms of western Nebraska.
While interned, Father Kano continued to serve as a priest, educator and pastor, conducting worship services, organizing classes and workshops, and trying to spread hope among the incarcerated. According to his son Cyrus, Father Kano asked himself, "God put me here, what does He want me to do?"
In the wake of the recent terrorist attacks in Paris, we again find ourselves afraid, suspecting that Muslim refugees, and indeed anyone who adheres to the Islamic faith, may harbor the intent to harm us and the nation we love.
In that fear, we find ourselves publicly discussing the possibility of depriving Muslim-Americans of their rights as U.S. citizens, and turning our backs on immigrants, including those who had the courage to flee their homes rather than submit to living or dying under terrorist regimes. Some, including a number of politicians, are calling for a virtual end to all immigration, and are considering the prospect of leaving every refugee out in the cold as a viable option.
I am reminded of the lesson taught by the life of Father Kano and wonder how we might best answer the question he asked himself so long ago: "What does He want me to do?"
For a follower of Jesus the answer to that question is clear. We are called to show compassion to "the least," including prisoners and refugees.
We are called to respect the dignity of every human being — for surely every human being is created in the image of God. We are called to love our enemies, including certainly both those we rationally and irrationally fear, remembering that God is love, and that "there is no fear in love" (1 John 4:18).
Our fears that this nation might face attacks like those in Paris are not unjustified. But in the face of such concern, we hear a single message repeated over and over again. "Do not be afraid," the angel said to the startled virgin. "Do not be afraid," the Lord said to the vexed refugee who still awaited the promised child. "Do not be afraid," the prophet said to a people scattered in exile. "Do not be afraid," the liberator said to the nation when their captor's army approached. "Do not be afraid," God's messenger said to the terrified shepherds (Luke 1:30, Genesis 15:1, Isaiah 41:10, Exodus 14:13, Luke 2:10).
Christ's message of hope and courage is the same to humankind in every age. If we do not surrender to our fears, we can find ways to love our neighbors as ourselves, whether those neighbors are in the house next door, the next town over or half a world away.
Our borders must remain open. Our nation must continue to welcome new citizens from all nations and all religious traditions. Remember Father Kano. Choose love … and be not afraid.