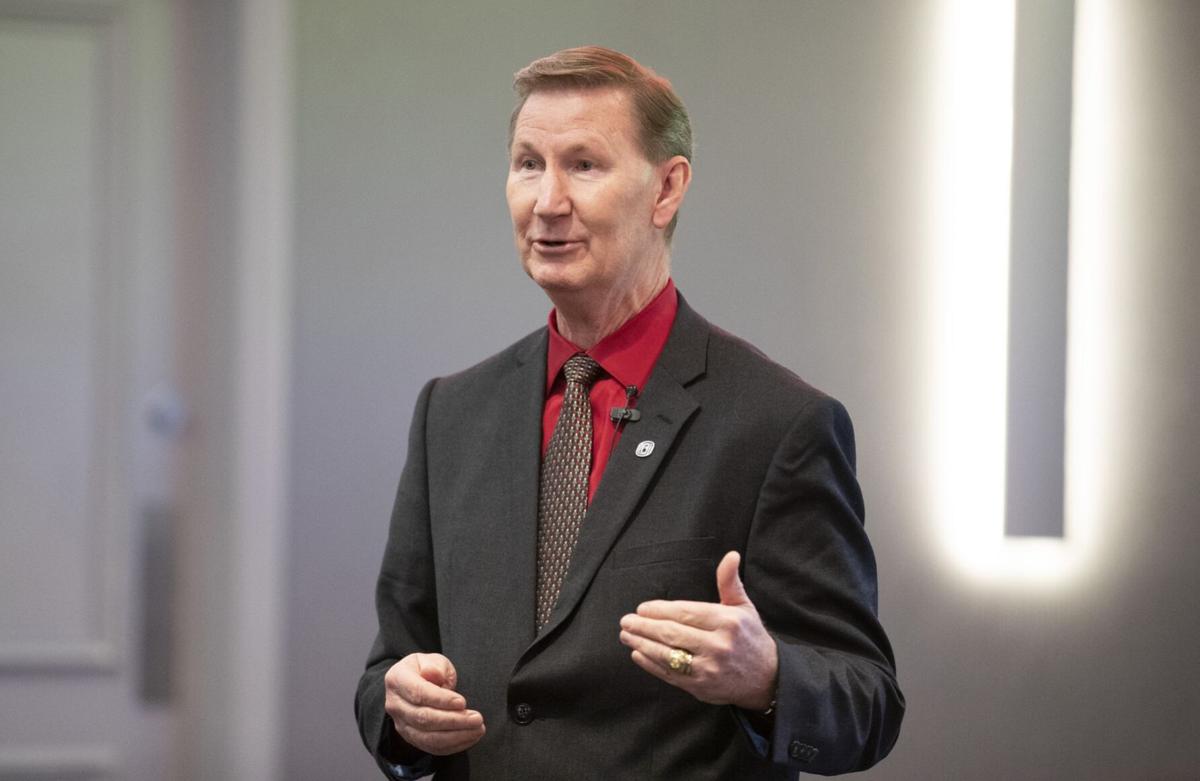 The writer is president of the University of Nebraska system.
Only two months ago, the University of Nebraska's campuses announced a swift transition to remote learning in response to COVID-19.
The weeks since have marked an unprecedented period in our 151-year history.
Our faculty have continued to educate 51,000 students. Our medical center's leadership in fighting infectious disease has been showcased on the national stage. This month, we sent 7,000 graduates into the workforce, a new generation of leaders ready to tackle the world's urgent challenges.
I am reminded, like I have been so many times since I arrived in Nebraska, that this is a place where people adapt and get things done. And I'm reflecting on the sacred trust Nebraskans place in their university to help lead our state forward — through good times and bad, in periods of opportunity and in moments of unpredictability.
Now is one of those moments. As we navigate this uncertain time, my message to Nebraskans is this: Your university is planning boldly for the future, and we are doing all we can to make sure every young person has access to an affordable, outstanding education that prioritizes their mental and physical health and prepares them for life and work.
The pandemic has upended almost every norm in higher education. The ways we teach, recruit students and celebrate their graduation have shifted. The concerts and athletic events we associate with campus life are on pause. Our budget is under pressure from all sides. Indeed, the impact to higher education and the University of Nebraska will be transformative.
In my military life, we would call this the "fog of war."
We could wait for perfect information to act.
The University of Nebraska is choosing instead to reject paralysis, look over the horizon and make decisions that put the needs of our students and state first.
Challenging as this pandemic is, after all, it is temporary. Growth will return to Nebraska. When it does, we cannot afford to have played defense.
That's why, with the accessibility and excellence of a University of Nebraska education as our North Star, we have taken steps to provide Nebraskans with hope and clarity about the path forward.
We've created a new program, the Nebraska Promise, that guarantees full tuition coverage for students with family incomes of $60,000 or less. Our promise is simple: If you are a qualified Nebraska student who is willing to work hard, the University of Nebraska will give you an opportunity.
We've declared that we will resume in-person learning in the fall, recognizing the enormous value of the on-campus experience. Armed with a 19-page playbook developed by our UNMC experts, we'll tap the ingenuity of our faculty and staff to get this right.
And we've announced a two-year, across-the-board freeze on tuition. Old ways of thinking might have led us to increase tuition to generate revenue. But higher costs at a time when many Nebraskans are struggling would have only driven students away, deepening our fiscal challenges and drying up our workforce pipeline at the very time we need to be producing more talented graduates who will lead us to a prosperous future.
So we pivoted. Now students and parents know exactly what they will pay in tuition for the next several years.
Our actions give me cautious optimism. As universities across the country project enrollment declines and grapple with students' uncertainties about their plans, the University of Nebraska has seen a surge of 1,600 new applications.
We still have work to do, and tough choices to make. But my hope is the University of Nebraska has signaled our care and commitment to the people we serve.
Our university has persevered through war, depression and famine. Each challenge has made us stronger. This one will, too. The University of Nebraska, in fact, can be the place that builds the "next normal" for American higher education. We'll do that by focusing first on our most important constituents: Our students.