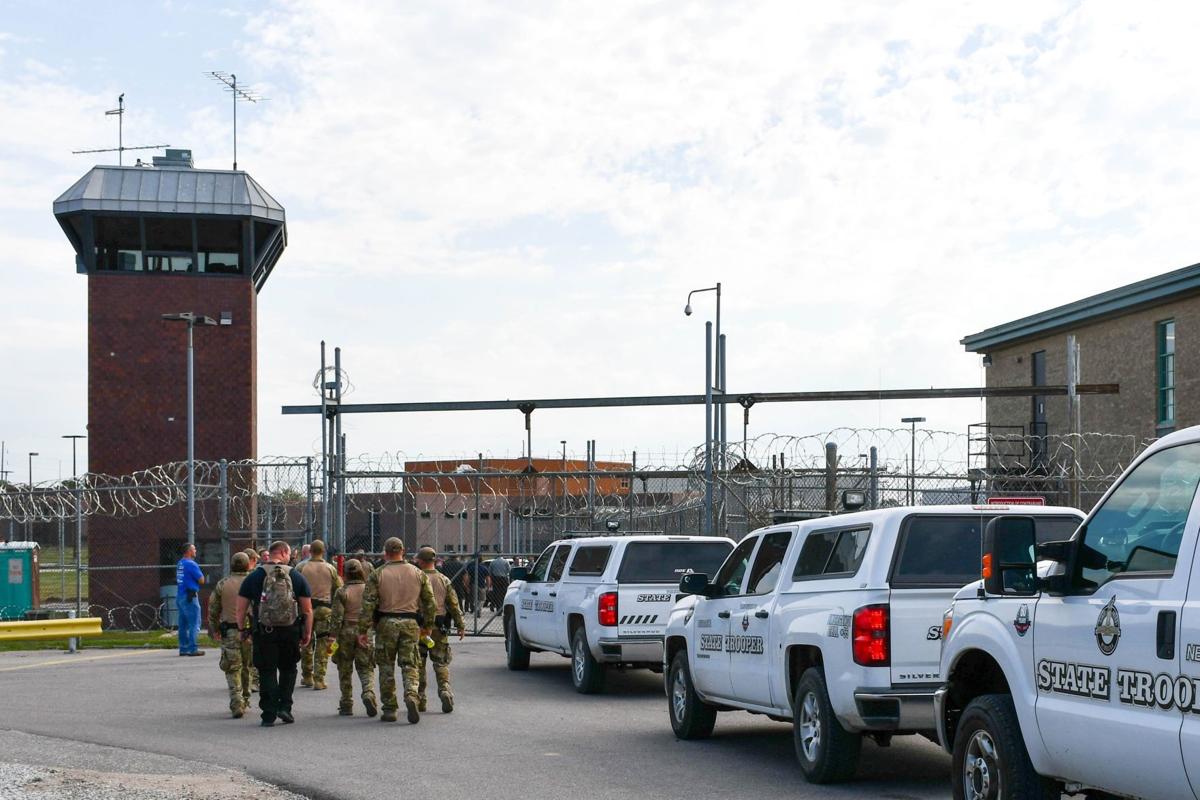 The writer, of Omaha, represents Legislative District 20 in the Nebraska Legislature.
According to the National Conference of State Legislatures, 35 states from around the country have reduced their prison populations. How other states are managing their prisons during this coronavirus crisis should hold great interest for Nebraskans. Consider these examples:
» Washington Gov. Jay Inslee published a list of more than 1,100 people whom the state plans to release through commutations or house arrest.
» Kentucky Gov. Andy Beshear commuted the sentences of 352 people who were particularly susceptible to the effects of coronavirus, adding to the more than 800 already released under previous executive orders.
» More than 50 people were furloughed in New Jersey under Gov. Phil Murphy's executive order. They will be temporally transferred to home confinement but remain in the custody of the Department of Corrections. The executive order allowed for the temporary release of people who are older than 60, have high-risk medical conditions, are within three months of the end of their sentence or have been recently considered for parole.
» More than 500 people held on technical parole violations were released from New York City jails based on an order from Gov. Andrew Cuomo.
» In Iowa, nearly 500 people have been approved for early release by the Board of Parole, and an additional 90 people in the state's prisons have been approved for future release.
» Maryland Gov. Larry Hogan signed an executive order to expedite the release of people who are eligible for release within the next four months. He also directed the Parole Commission to speed the review of individuals convicted of nonviolent offenses who are older than 60 and have an approved reentry plan.
» The Hawaii Supreme Court ordered the Hawaii Paroling Authority to expedite parole reviews for people who are 65 or older, pregnant, close to the end of sentences or being held in a minimum security setting or detained on technical parole violations.
» A panel created by the Louisiana Department of Corrections began a review of cases for temporary medical release on April 17. Five of the six panelists must vote to approve a candidate for medical furlough.
» After a Massachusetts Supreme Judicial Court ruling in April 2020, 367 people in that state were released from state prisons and county jails.
» The North Carolina Department of Public Safety has released people to community supervision. In order to be considered for early release, a person must not have been convicted of a violent crime against a person. They must also be in one of these categories: pregnant women; people aged 65 or older who are medically vulnerable; people aged 65 or older with a 2020 release date; women aged 50 or older who are medically vulnerable and have a 2020 release date.
At the federal level, Attorney General William Barr issued a memorandum in late March ordering the director of the Bureau of Prisons to prioritize the granting of home confinement for eligible inmates. According to the Bureau's webpage, as of early April 5, home confinement had been increased by over 40% since March.
Prisons and jails are prime examples of places where people eat, sleep and work in close proximity, and the threat of rampant infection is considerable. With such dangerous overcrowding in our state prison facilities, compromising both inmates and staff alike, it would be prudent to release the nonviolent elderly, the medically infirm, inmates nearing parole, those with technical issues (parole violations) and those with low-level violations awaiting trial but unable to make bail. A system of risk evaluation for all offenders should help guide authorities on those to be released.
Nebraskans are often reminded that our government should run like a business. Continuous improvement, best practices among states, wise use of resources and efficiency are the bedrock principles of good state government, we are told. Fortunately, we see many examples of these principles being successfully applied in our state, but they are painfully absent in our corrections system. As the foregoing indicates, Nebraska's leadership cannot be counted among the state and federal government visionaries with regard to criminal justice.