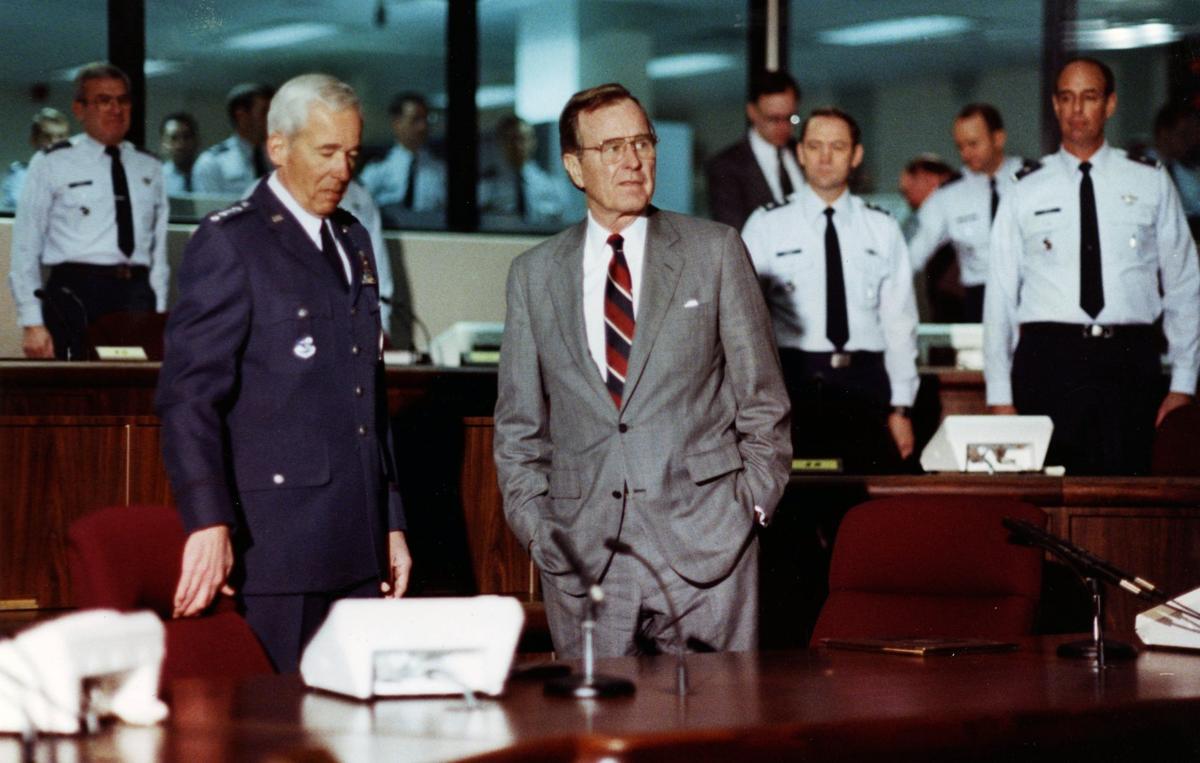 The writer, of Papillion, is a retired Air Force lieutenant colonel and former director of the SAC Airborne Command Post.
Thirty years ago this summer, the U.S. Strategic Air Command (SAC) Airborne Command Post, without fanfare or notice, was ordered to cease its continuous airborne operations due in part to the end of the Cold War.
The unannounced arrival of Gen. John T. Chain Jr., commander-in-chief of Strategic Air Command, to the early morning Airborne Command Post mission was a most rare occurrence, with rumors and speculation running rampant within the SAC Alert community. Was he going on Airborne due to a possible crisis in the world? Or was he the one "shutting it down"?
After a routine, scheduled Airborne Command Post mission on the morning of July 24, 1990, Gen. Chain ordered the crew to land the aircraft with no routine and expected follow-on missions. Many of us were anxious and questioned this change of orders and continued to take the necessary actions to ensure our alert and backup aircraft were configured to launch — if ordered.
Our questions were answered when Gen. Chain gave the order that the Airborne Command Post would draw down from its around-the-clock, continuous airborne operations.
The Airborne Command Post was code named "Looking Glass" because it mirrored all operations of the SAC command post. For more than 29 years, 24 hours a day, a Looking Glass aircraft was airborne and was considered the ultimate deterrent against any aggressor executing a first strike against the United States. Flying in various sectors of the United States and always with a general flag officer who, by law, assumes authority of the National Command Authority and could command the execution of a nuclear attack.
In the event of war, if the various missile launch command centers were disabled due to attacks, the Looking Glass operated an airborne launch control system. This system enabled the ability of the Looking Glass, from the air, to launch intercontinental ballistic missiles from their underground silos to their designated, planned targets of any aggressor.
The Looking Glass continued on modified alert and flew various training missions until 1998 when the U.S. Navy assumed the Looking Glass mission at Tinker Air Force Base, Okla., with a new fleet of state-of-the-art aircraft.
Studies concluded that our adversaries, after the Cold War, felt confident about their targeting of critical U.S. strategic command and control centers. However, they could never target their main nemesis — the SAC Airborne Command Post.
Twenty-nine years of continuous airborne operations — historians will ask, "How did they do it?" We were Strategic Air Command!