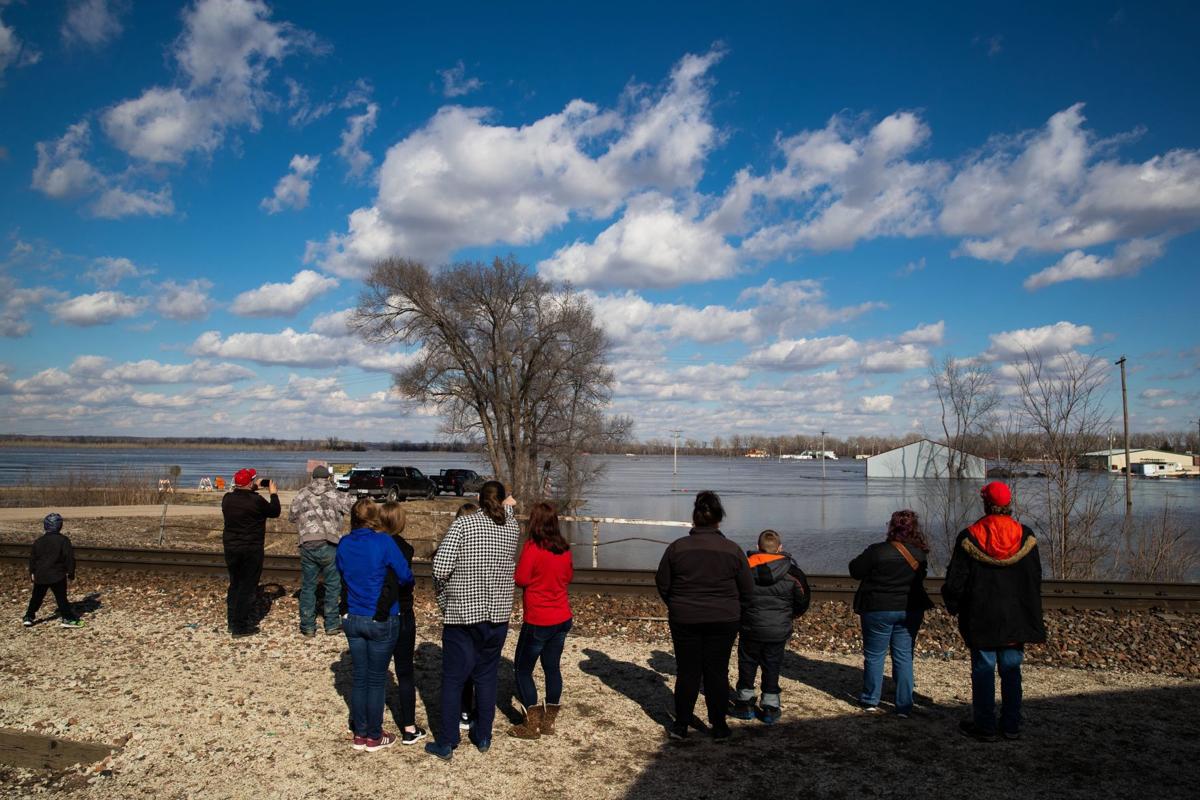 Privately managed levees
The failure of major levees during the historic flooding of March 2019 is well documented. Many of these levees are undergoing billions of dollars of extensive repair, rehabilitation and replacement. Most are operated and maintained by a public entity.
However, there are other levees that are privately owned and not easily identified. The ownership/maintenance of these levees isn't clear. Many have failed or were completely decimated during the March 2019 flood, including several in western Douglas County.
These private levees provided levels of protection from smaller flooding events for many years, protecting homes, businesses, roads, bridges and infrastructure. Currently, there is no process to ensure these smaller privately owned levees get repaired or replaced. Some may be repaired or replaced by the owner, assuming the owner accepts responsibility. Otherwise, a vast majority of levees will go unaddressed, which could have a profound impact on public safety. This problem is statewide.
The Papio Missouri River Natural Resources District and the Nebraska Association of Resource Districts are working with the Nebraska Department of Natural Resources and in communication with the Legislature's Natural Resources Committee to attempt to identify all private levee systems and formulate a process to get these levee systems repaired or replaced before the next major flood event.
This will be a monumental task requiring the attention of all public and private river interests to ensure the protection of life and property. It needs to be done sooner rather than later.
director, Papio-Missouri River NRD
Murante needs serious oversight
Let me get this straight: State Treasurer John Murante has spent over $600,000 on a "public service" campaign, with funds coming from college savings account fees — fees that I and others have had to pay to hold a Nebraska college savings account? And the company earning all of our money isn't even a Nebraska business? And it's a business that the state treasurer worked for? And now we're on the hook for a 10-year lease so he can have a cushy west O office?
Where on earth is the oversight? Where is the outrage? Where's the recall petition? I'll stand in line to sign.
Elizabeth D. Mack, Bennington
State treasurer crosses a line
Forgive me for being a Nebraskan, but State Treasurer John Murante's explanation for opening the non-publicized west Omaha office doesn't pass the smell test. Adding to the stink is his self-promotion through public service ads. Any political scientist would tell you that name recognition is one of the top reasons, if not the most important one, for someone seeking political office to get elected or re-elected.
This whole process smacks of "branding" to advance your political future without having to spend campaign funds. Add to this is the lack of competitive bidding for contracts exceeding $50,000 for state constitutional officers that smacks of favoritism/patronage and needs to be changed in the name of transparency and being responsible stewards of state funds. Nebraskans deserve better.
Bellevue political dysfunction
Having been a Bellevue resident for 40 years, I can say that nothing the city government does should surprise me. That being said, the recent job change and payouts to the current police chief got my attention.
Bellevue has a long history of dysfunctional government. Years ago the police chief was accused of mishandling DARE funds. Another retired with a large payoff after claims of inappropriate comments and questionable travel expenses. Now this — a vote of no confidence by the union and a yearlong paid administrative leave, followed by a large payout and job promotion.
The city council and "weak mayor" system share the blame. Unable to effectively govern, they make claims of sexual harassment and seek recall petitions against each other. Locked in their special interests, they cannot see the forest from the trees! Mayors are relegated to being tie breakers and part-time leaders. The city's daily activities are supposed to be run by professional city mangers, one of whom was accused of threatening a local dentist.
Audits of city finances years ago showed misuse of wastewater funds and failure to forward federal withholding to the federal government. Plans come and go to upgrade the city center and library, to no avail. Meanwhile $250,000 is spent on bike lanes, only to be removed years later.
Bellevue is a city of 50,000-plus people — it deserves better government!
Trump has accomplished much
I would like to add to David and Barb Daughton's Nov. 22 Pulse letter in which they listed "questionable" accomplishments by President Trump:
Provided a tax cut that, according to my tax preparer, benefited every one of her middle-class customers. That the tax cut benefited only the rich is just another liberal lie. Raised the deficit, but no more than Obama.
Nominated two Supreme Court justices who will rule according to the Constitution and will not legislate from the bench.
Pointed out that the pictures of the migrant children in cages were taken during Obama's time in office.
Provided military aid to Ukraine after Obama gave them MREs.
Helped revive a coal industry and many jobs after the coal industry was almost killed by Obama-era stifling regulations.
Showed the American people just how desperate the left is to impeach Trump because they know they can't win at the ballot box!
P.L. Butcher, Shenandoah, Iowa
Ethanol and economics
Area Republicans are unhappy with the EPA's latest ethanol blending rules. They shouldn't be surprised. When you entrust a bureaucracy with managing the supply of a product, it's going to follow the money, which in this case would be the refiners. Republicans should stick to their principles and let market forces — in other words, the consumer — decide what blend should come out of the pump.