When baby boomers came of age, they sang of replacing war with a society of peace and love. What happened? We got busy with careers, families and mortgages. Now it is retirement, grandchildren and aging.
"Boy, you're gonna carry that weight. Carry that weight a long time."
The last year can be described with a single word: anxiety. The electronic torrent of political incivility and societal confusion reigned over us all. According to the Netflix documentary "The Social Dilemma," our model of self-governance is under siege. Social media amplifies individual selfishness, exacerbates divides, gives voice to bad ideas and fuels hyperpartisanship.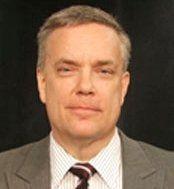 In 1996, Bellevue University began to require all undergraduate students to take a course in citizenship. Over the years, the course taught students, such as fellow community columnist Elexis Martinez, the importance of engaged citizenship. By studying articles by Jefferson, Madison, King, Haidt and others, students learn how their individual choices and behaviors define society.
When French aristocrat Alexis de Tocqueville wrote of America in 1835, he noted that we formed associations. In the absence of government, Americans bound together to solve the problems. And while the nation has struggled with its own demons, including racism, an attitude of "we can do it" defined the American psyche. Simply, through engagement and participation we — WE — can fix problems.
America, what's happened to you?
Seemingly gone is the idealism of youth. Engagement replaced by isolation; kindness usurped by anger; a society of love became a culture of grievances; and the exhausting and endless bickering of hyperpartisanship. As John Lennon sang, "Just gimme some truth."
In the early 1990s, I became friends with the band Indigenous, a blues rock band composed of Native American siblings. Through this friendship I became interested in the condition and politics of Native America. This led me to Bill Laird at Creighton Prep. Laird taught us about White Clay and the plight that alcoholism brought to Native communities. Through Bill and the work of his students, I met and worked with University of Nebraska-Lincoln journalism professor and author Joe Starita and elected officials including Terry, Ashford, Daub, McCollister and Ricketts. Through civic engagement I learned I could help effect change.
"I get by with a little help from my friends, gonna try with a little help from my friends."
Today the serendipity of life led me to Larry Dunn.
In 2003, Dunn filled a battered-up pickup truck with toys and drove across Nebraska to bring a bit of joy to kids on the Pine Ridge Reservation. During the ensuing 17 years, Larry's vision grew to include live music events, hundreds of volunteers, CD releases and an annual radio fundraiser. Each December, the Toy Drive for the Pine Ridge Indian Reservation has brought together tavern owners, musicians, fans and the Blues Society of Omaha, all of whom selflessly gave to send happiness to children otherwise largely forgotten by society at large. Last year Larry delivered a 26-foot truck of toys and filled empty propane tanks to Pine Ridge.
But Dunn's dream was planted in the dreams of others: a girl from Benson High who practiced guitar in her room, a young man who moved from rural Shenandoah to make music in Omaha, or a Black man who sang, "Color Him Father" in homage to his stepfather.
A friend recently joked that, "COVID is God's way of sending us to our room to contemplate our actions."
This nation is facing a dark winter. We can choose to remain on a course of division and hyperpartisanship. Or we can look not to Washington, on stages or sports fields, but in the mirror.
"Try to realize it's all within you and without you. No one else can make you change."
Omaha is a giving community. As Laird, Dunn and area musicians have demonstrated year after year, individual acts define community. Some choose the better "we." Others choose bickering and division. For decades, the world looked to the USA for leadership and strength; resolve and character. Your kids' and grandkid's future reside in your choices. E Pluribus Unum: Out of many, one.
"And in the end, the love you take is equal to the love you make."
Rick Galusha teaches political science at Bellevue University. He's hosted a blues radio show for 30 years and was the president of Homer's Music Stores. Galusha was active in the creation of the Old Market Business Association and served as the group's first president for two terms.