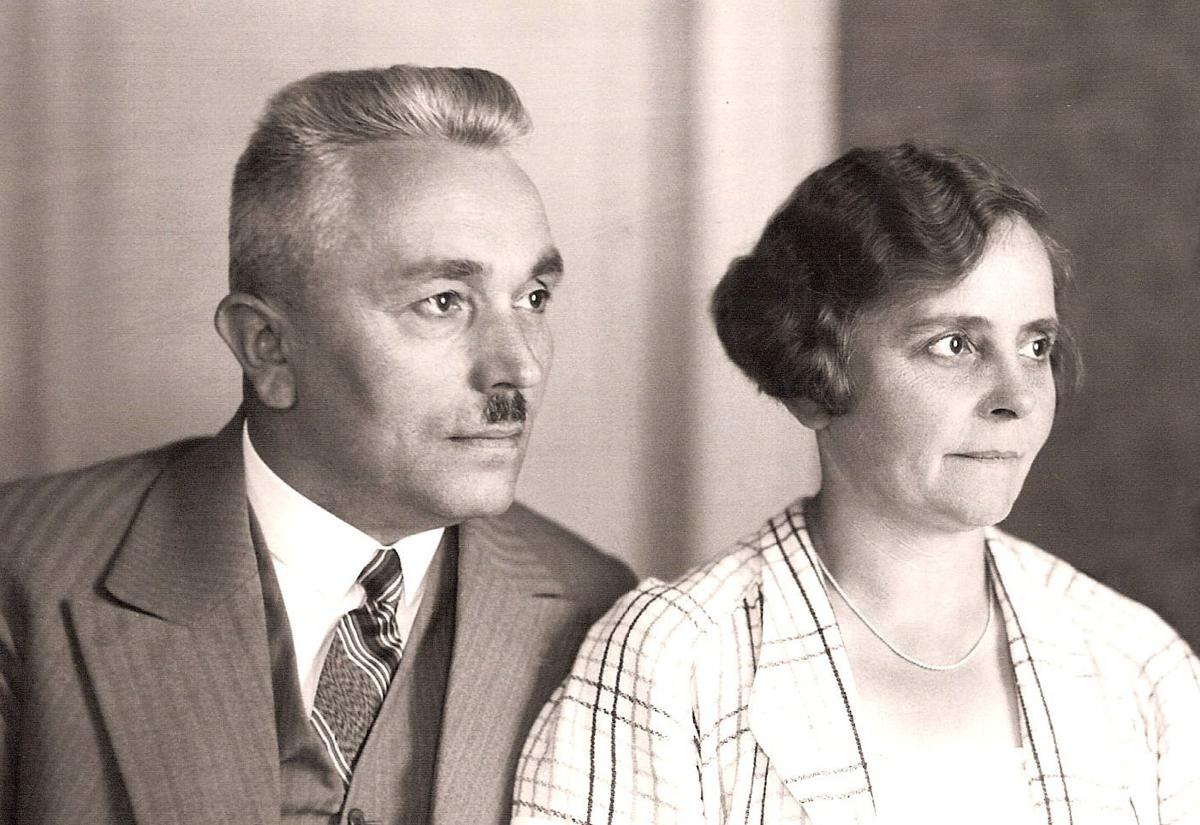 The writer, a Navy veteran, is a retired English professor who taught at the University of Massachusetts and Texas A&M University. The grandson of Friedrich Kellner, he published the diary in its original language in Germany in 2011 and is the editor and translator of the English edition, "My Opposition: The Diary of Friedrich Kellner — A German against the Third Reich," Cambridge University Press, United Kingdom, 2018.
"Our vain and arrogant commanders, following a rule book for bunglers, led the German army into the deepest abyss," noted justice inspector Friedrich Kellner in his diary, as he and his wife, Pauline, awaited Germany's ultimate humiliation. It was late in the evening of May 8, 1945. Suicide and surrender had become the final legacy of Adolf Hitler's "Master Nation," the iniquitous Third Reich. Signatures were about to be placed in Berlin upon a document of unconditional capitulation.
Kellner, who was my grandfather, had opposed Hitler and the Nazi Party from the beginning. A political organizer for the Social Democrats, he campaigned against them during the short-lived Weimar Republic. When Hitler came to power, Kellner found a job as courthouse manager in the small town of Laubach, where he was not known for his political activities.
On the day German troops marched into Poland in September 1939, he began a diary to record Nazi crimes and his fellow citizens' enthusiastic approval of the Nazi agenda. In unguarded moments the justice inspector gave voice to his feelings and was written up as "a bad influence" and placed under surveillance by the Gestapo. Fortunately, his position in the courthouse kept him and Pauline from arbitrary arrest.
Kellner was thankful his town was in the American zone of occupation. "In 1918, the American army made the difference in every respect, morally and honestly," he wrote of the first time America had to rescue Europe from Germany's aggression.
A new generation of American soldiers was now in Germany, and Friedrich Kellner described them: "They are outstandingly equipped. Their appearance is remarkably good and they give an impression of excellent, disciplined troops, a good impression that I hope will continue into the future."
Six were assigned to occupy picturesque Laubach, with its ancient castle and half-timbered buildings. They were young men, including their commander, Major Bruce Packard, a combat engineer. The 1940 census shows that Packard was born in Iowa but moved to Chadron, Neb., sometime before the war.
It appeared almost surreal to see the Americans handing out orders to people who looked no different from the ordinary folks in the their own home towns: farmers, merchants, teachers and housewives.
Except the people of Laubach had eagerly supported Adolf Hitler's path to unchecked power — "like a herd of cows electing their own butcher," said Friedrich Kellner — and the atmosphere among the town's 1,800 inhabitants in May 1945 was tense and dangerous.
"The Nazi Party is not dead yet," observed Kellner wryly. "I have noticed very few penitent transgressors. Some make faces showing they are not expecting anything good to happen. Others are impudent and arrogant. The upholsterer Schneidt asked in the Wacht Cafe, 'What did we Nazi Party members do? I wanted only the best!' The merchant Stotz complained that Germany was 'defenseless' and 'without honor.' And Berta Schmitt, the judge's wife, proclaimed defiantly, 'We are not yet subdued.' It will be a hard piece of work to teach the German people another spirit."
Even graphic radio broadcasts of the horrors discovered in the concentration camps could not pry loose Nazi Party members from their devotion to a savage ideology. Kellner was not surprised by that but deeply ashamed.
"The abuses during the despotic rule of Adolf Hitler and his devoted bandits will remain into the far reaches of time as a glaring warning signal in the history books of mankind," he declared.
And addressing the unrepentant, he said, "Whoever cries about having lost the totalitarian system or wants to resurrect National Socialism is to be treated as an incorrigible lunatic."
The Allied command appointed Friedrich Kellner first town councilman, and he played a substantial role removing local and regional Nazi Party members from their professions and keeping them from public positions. He was often with the American soldiers, who had taken over one of the large offices in the courthouse. The 60-year-old Kellner had served as an infantry sergeant in the Kaiser's army in WWI, and so camaraderie came easily, and they exchanged lessons in each other's language.
For half a year Major Packard, Lieutenant W L. Herne and their NCO adjutants calmly and quietly dispensed an even-handed and transparent justice, often seeking advice from the justice inspector and others on the town council. In late fall, when the Americans were ready to leave for their next assignment, the parade of Laubach citizens that came to the courthouse to wish them farewell marked an extraordinary change from the hostile atmosphere that prevailed in May.
It was just as Friedrich Kellner remembered from 1918. Once again his nation learned that a conquering army had no warrant to ravage and plunder, but that fairness and friendship "made the difference in every respect, morally and honestly."
Catch the latest in Opinion
Get opinion pieces, letters and editorials sent directly to your inbox weekly!