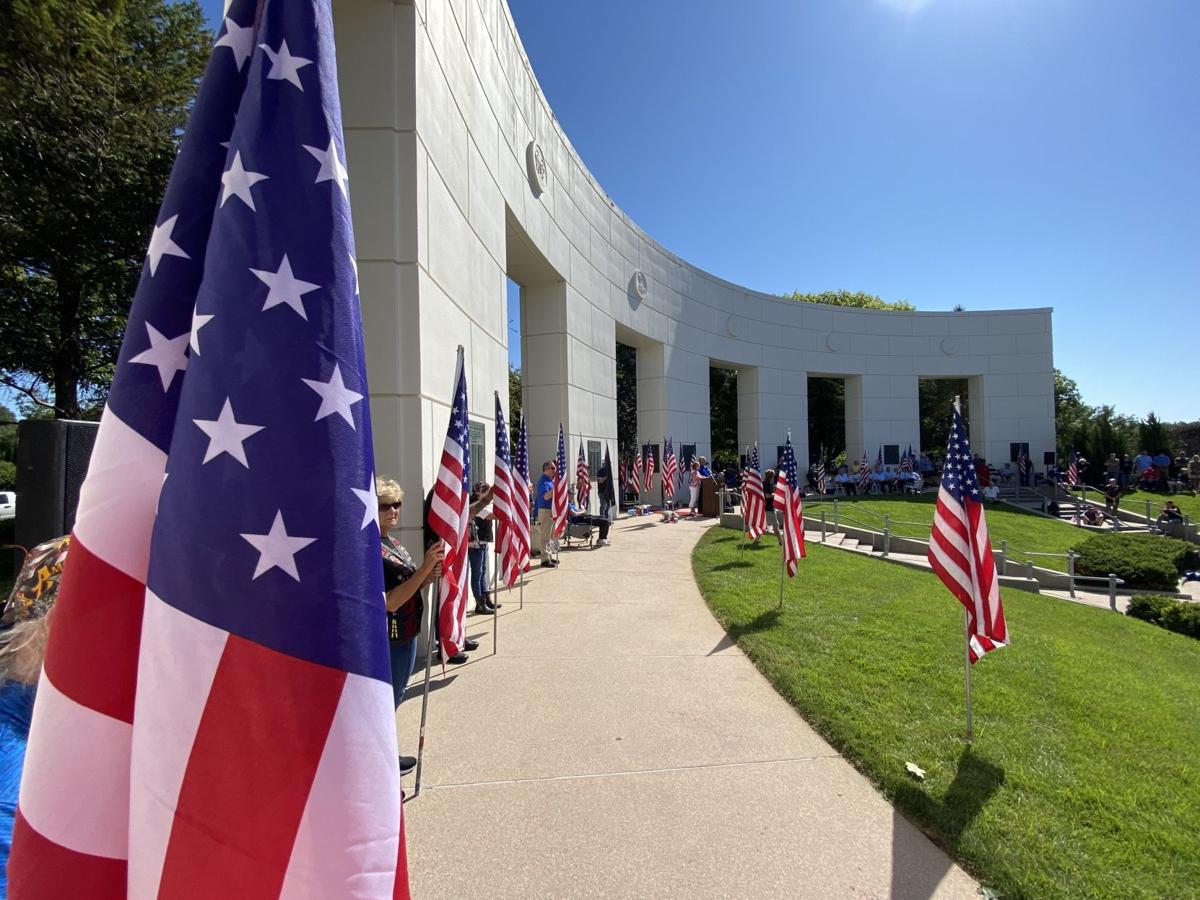 Extreme rhetoric worsens situation
As a supporter of Black Lives Matter (BLM), a Biden Democrat and a Creighton alum, I am saddened by Creighton Professor Smith's social media post equating support for a pro-police rally with white supremacy. Beyond being incorrect, it implies that Omaha police officers of color are mindless supporters of white supremacy. That is insulting. Smith's post (for which he has apologized) also provides ammunition to those who vehemently oppose BLM, again implying that BLM supporters are universally anti-police. Again, not true. All this makes it harder to politically move forward to serious and meaningful police reform.
Out-of-bounds threat to Creighton
As a baptized and confirmed Catholic, a faculty member at UNL, and a Nebraska citizen, I'm well aware of the history and excellence of Creighton University and its importance as a regional institution. I was therefore appalled at the heavy-handed threat issued by Ryan Hamilton, executive director of the Nebraska Republican Party, in response to a single tweet by an individual member of the Creighton faculty. Mr. Hamilton called for "treasury agents" to investigate the university's tax status, as proposed by President Donald J. Trump.
Such intimidatory tactics to achieve political compliance with the governing party are not compatible with the separation of church and state, which exists to protect the church from the state as much as it does the opposite. And such tactics are, quite simply, totalitarian.
Health Department response correct
In response to Chris Ballard's July 12 Pulse letter "Restrictions have gone too far," I feel it is necessary to respond. When Douglas County Health Department got the call late Thursday afternoon that a student on an Elkhorn South Football Team tested positive for COVID-19, we consulted with the team's coach and the school district's athletic director, who both reported no pre-screening of players, no separation of athletes, no social distancing before, during or after practice, lots of opportunities for exposure, lots of hand-to-hand contact and lots of face-to-face interactions — all of which are textbook examples of how to spread this infection.
The Douglas County Health Department had no choice other than to recommend the suspension of the football camp until we could gather more information. On Friday, we had a second discussion with the team's coach, who went back to investigate the set-up of the school's football camp. It was now better understood that only a limited number of athletes had sufficient contact with the athlete who was confirmed to have COVID-19 and therefore only those individuals now warrant continued quarantine. Parents were informed that evening by the school of the updated recommendations.
It is impossible to completely eliminate the risk of transmitting COVID-19, but we all share the responsibility of working to minimize it! The safety of our community matters!
Adi Pour, Omaha director, Douglas County Health Department
Science is best guide against virus
Hal Daub is going to attend the Republican National Convention. A personal choice he is most certainly able to make. However, for Mr. Daub to suggest the number of COVID-19 cases are increasing only because of increased testing is a Republican political statement and demonstrates allegiance to the uniformed and ignorant views of the president. It also demonstrates a dangerous lack of knowledge and an ignorance of the science which does not support his opinion.
If the spike in positive cases is caused only because of increased testing, does this mean we could reduce the death rate by simply curtailing the testing?
It is time for the people of this country to embrace the science, wear a mask, socially isolate, stop digging in along political lines and do what it takes to quell this pandemic. Science is the solution.
Episcopal support for Tri-Faith
I am grateful to The World-Herald for its kind reporting on the $500,000 gift of support from the Episcopal Church in Nebraska to the Tri-Faith Initiative. But the best thing of all about that gift was not reported in the story. That generous offering was not made from the coffers of the diocese but from monies donated by a number of Nebraska Episcopalians who believe in the mission of Tri-Faith.
While the Episcopal Church in Nebraska is proud and privileged to support the Tri-Faith Initiative, I think it's even more exciting and encouraging to know that individual Episcopalians have such affection for the community- building and reconciling mission of the Tri-Faith Initiative, that they were willing to invest their own money in support of this beautiful endeavor. I am honored to work with such faithful and loving community servants.
Right Rev. J. Scott Barker, Omaha
bishop, the Episcopal Diocese of Nebraska