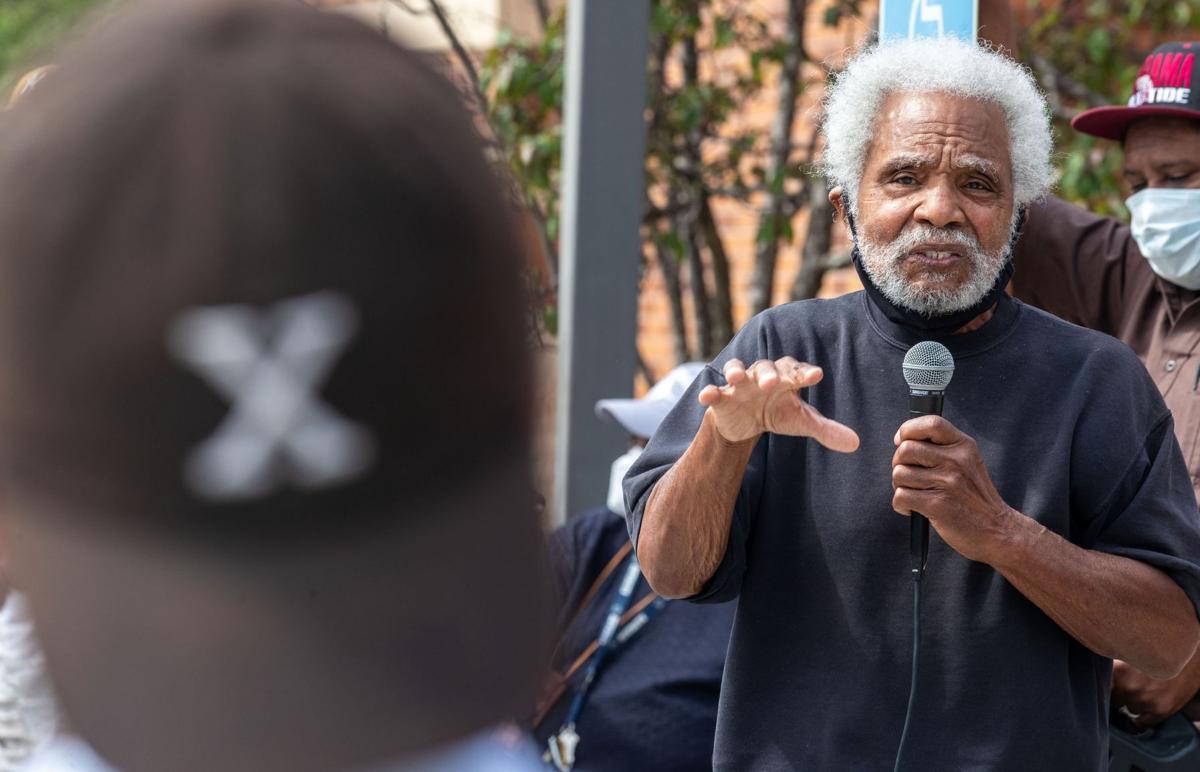 Chambers' shameful rhetoric
As a mother, daughter, wife and proud Nebraskan, I cannot sit by and ignore the insults spewed at Julie Slama by fellow state legislator Ernie Chambers.
During recent legislative debate, Mr. Chambers attacked Sen. Slama and insinuated that this talented, bright and motivated young woman could not have genuinely gained a leadership position in Nebraska based clearly upon her merit. He went on to say, "Suppose I had raped white women? Suppose I enslaved Sen. Slama, and used her the way that I wanted to?" This isn't just insulting, it's horrifying.
How are the young women of Nebraska to receive Mr. Chambers' message and the lack of response by most of the leaders of our state? I wonder how I can ask my daughters to make their home and build their careers in a state where that type of comment goes unchallenged? This comment isn't hurled at one woman — it's hurled at us all. But it is especially insulting to the smart, talented and amazing young women of our state.
Where are the leaders of our state? Public and private sector; men and women; conservatives, moderates and liberals should be united in their response. And where is the press?
To the young women in Mr. Chambers' district — and to all of the women of Nebraska — Mr. Chambers may not believe in you, but I do. Keep being smart; keep being talented; keep being wise and a leader and taking risks, so you can lead us where we need to go.
Act of humanity
Apparently, Richard Mannel ("Dangers of tyranny," July 24 Pulse) defines President Trump's actions to help U.S. cities troubled with violent crime and unrest as "tyranny." Make no mistake, Trump is forced to do this because the leadership of those fallen cities refuses to protect their own citizens.
The real anarchy lies within the cities themselves. This is insane. To allow fringe groups to burn, loot, destroy and kill is reprehensible. In the end, these derelict city leaders have lost control of law and order and don't want help from the outside, simply because they do not want their incompetence exposed. When the police chief of Chicago reaches out to the POTUS for help, there is a very real problem that needs to be addressed immediately. That, Mr. Mannel, is not an act of tyranny. It's an act of humanity.
They're a problem, not a solution
Although following the advice of senior military leaders by not deploying U.S. active military forces to protest sites, the current administration has instead made the poor choice of deploying federal police. Dressed in military-styled uniforms and equipped with military-grade weapons and equipment, these federal police forces appear to be armed to battle against heavily armed elements of violent drug cartels like the Los Zetas or similar narco-terrorists along the U.S border. However, their actions reflect yet another glaring failure of leadership from the highest levels of the executive branch.
It is clear that these federal law enforcement elements conducting operations unilaterally with no real coordination with state and local law enforcement. Rather than de-escalate the situation and improve general security in the area of operations, they have instead exacerbated the situation. Public statements by state and local leaders reiterate this issue, since they did not request federal assistance nor has the current administration justified the employment of federal police to the American public.
Additionally, based on their tactics, techniques and procedures being directed toward people in those areas, it is becoming more and more apparent that these federal police forces are not adequately trained in escalation of force procedures or riot control.
Such actions reflect a profound failure of leadership that we as voters must address with our congressional leaders and in the upcoming presidential election.
Traffic-stop realities
In the July 24 article titled "Police oversight bill to be debated," State Sen. Justin Wayne comments that Black parents have to give their children "the talk" in which if they are stopped by the police, they need to sit in the car with their hands in the "10 and 2" position. He said that he was stopped by Omaha Police and had a gun drawn on him because he exited the vehicle and was "moving too fast" toward the officer.
As a retired police officer with over 35 years of experience, I would like Mr. Wayne, and others, to know that traffic stops are the most dangerous activity for police officers. When a vehicle is stopped, the officer has no idea of the dangers that will meet him, as he knows nothing about the person he is stopping or if there are any weapons in the vehicle or on the person. Therefore, all children should be taught that when they are stopped by the police to remain in their vehicle and keep their hands in sight. However, it has been my experience that most people have the common sense to do that.
There are numerous videos out there taken by police dash cams that show a person getting out of their vehicle moving towards the officer and then pulling a gun out of their clothing and start shooting. There was a recent one in which the stopped violator went back to a female officer and beat her severely. Therefore, an officer cannot take a chance.