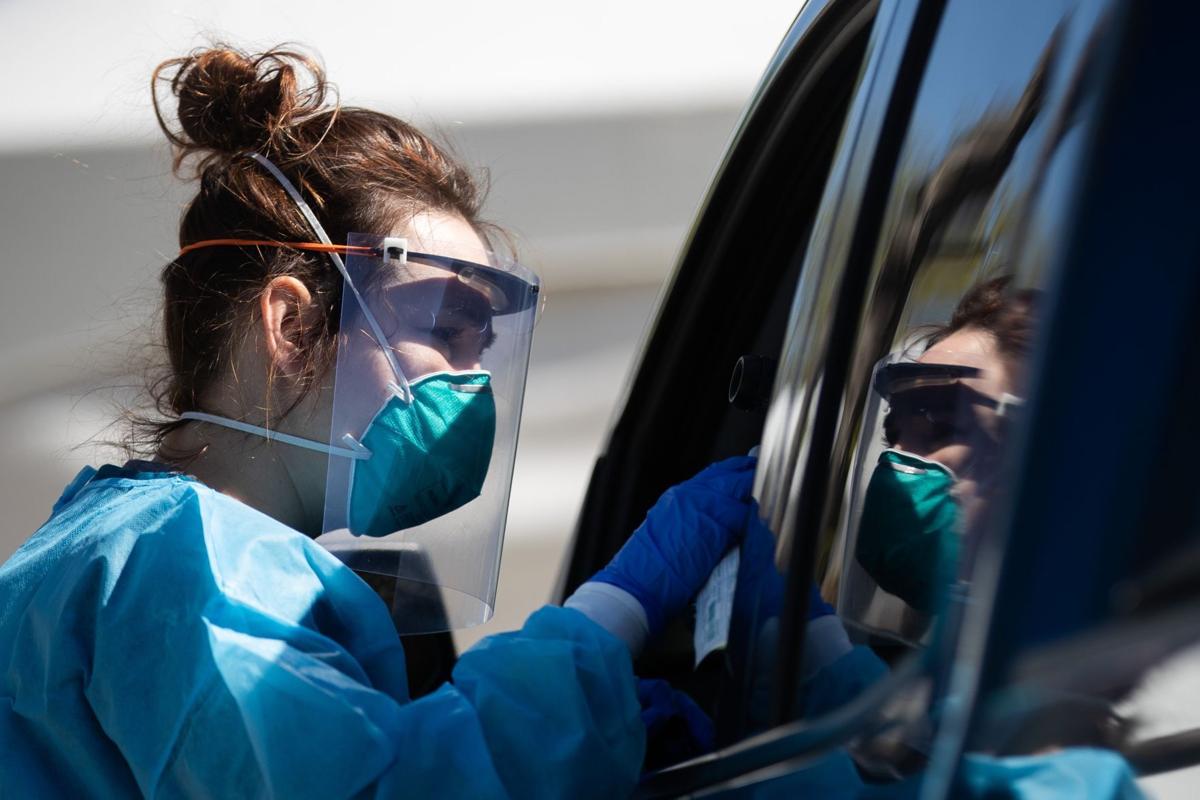 Great job, OneWorld
I want to thank OneWorld Community Health Centers for their care and professionalism. I took the COVID test at 50th and G and tested positive. Their call back was professional and caring, asking me pertinent questions and answering all my questions.
To my surprise one day, I received boxes of food without asking. They have treated me so well. My next donation to charity will be to them. They are so worthy of our help and do a wonderful job.
Thanks, OneWorld, for all the good you've done for me and others.
Ballot integrity must be ensured
Advocates for mail-in voting want to sacrifice ballot integrity to get more ballots cast by the unmotivated. We should not make that sacrifice.
They will point to studies undertaken to disprove the need for voter ID to argue the lack of voter fraud shows there should be no concerns with mail-in ballots. But the main issue with mail-in ballots is not voter fraud, but loss of ballot integrity.
At a polling place, the election workers ensure the integrity of the ballot and the vote. They not only verify an individual's eligibility to vote, but also witness the individual signing the register, marking their ballot in private and without interference, and returning that ballot.
With a mail-in ballot, all we know is that a registered voter signed the return envelope. We know nothing of who marked the ballot, or under what circumstances. Nor can this be detected afterward.
In close elections, we need to be confident in the integrity of every ballot. That is lost with mail-in ballots.
The failure of ethanol
A newspaper recently ran a series of articles celebrating " National Pollinator Week," correctly stressing the importance of plant pollinating insects. The Nebraska Corn Board and a number of other groups having financial interests in the ethanol industry were lauded for plans to restore habitat for pollinating insects.
This is interesting. Land use change brought about by the ill-advised ethanol program is primarily responsible for the large-scale decimation of pollinating insects. The Corn Board's so-called habitat restoration plans come across as little more than a public relations stunt. The damage has been done. Environmental degradation will continue.
Scattering a few milk weed seeds along the edges of corn fields and here and there will not make up for millions of acres of native grass land plowed under throughout the Midwest.
Sadly, this is all so senseless. Ethanol, aside from being a giant entitlement program, is and has been nothing less than a massive government boondoggle propped up by Washington policy makers, special interest groups, news media and the usual array of politicians.
Ethanol is a classic example of bad government policy driving disastrous consequences. It exists only through creation of an artificial market (government-mandated fuel blending); otherwise there would be no viable use for the stuff. It's way past time to phase out this nonsense and stem the ongoing damage.
Sam Grimminger, Grand Island
Another U.S. partner abandoned
President Trump has now officially notified the United Nations of the U.S. intent to withdraw from the World Health Organization. The WHO may have made occasional mistakes as it navigated global politics, but, by our leaving, it appears that the United States is only trying to shift blame and distract from our own late and inept response to the COVID-19 pandemic. The U.S. position looks particularly ludicrous since we have only 4% of the world's population but have more than a quarter of the world's coronavirus deaths.
The WHO has been an effective partner on combating polio, smallpox, HIV/AIDs and Ebola in emerging countries. The world does not understand losing American support in the middle of this pandemic, particularly when less wealthy nations in Latin American and Africa are now being ravaged.
Once again, we are withdrawing from another international agreement, abandoning our partners and diminishing our credibility.
Defining racism
I recently created the organization IMBAR or I Must Be A Racist, to help the systemically racist in our American society recognize the depths of their own racism. I grew up in a family that taught hard work and getting an education would pay great dividends. I also learned that it was never "those people"; it was always "that person."
I now realize that I am a racist because I believe that throwing a frozen bottle of water at a police line is criminal; looting businesses and destroying private property is wrong; tearing down statues without public discourse lacks validity, paying reparations is ill advised, defunding the police is at the expense of impoverished communities who need them the most, joining the bandwagon of BLM by corporations, the media, sports professional sports figures and Hollywood types without reading the BLM mission statement is shortsighted and lastly, finding that trying to make sense of the BLM mission statement, which is impossible because of the newly minted words and gobbledygook of phrases, is a effort of futility.
Up to this point in my life I did not consider myself a racist because I was offended by the "N" word, always tried to treat people as I would want to be treated, be courteous to people whom I met on the street and see a person first and not a color. I am saddened to be the inaugural member for the IMBAR, but I have high hopes that this organization can swell in membership.
Israel is an apartheid state
In reference to OWH news article ("Israeli annexation plan draws comparisons to apartheid," July 5), it is sad that it took author and journalist Benjamin Pogrund decades and the recent announcement for annexation to sound the alarm. Sadly, it is not from a justice standpoint but rather from a concern that Israel will be labelled as an apartheid state.
Israel has been an apartheid state since its existence, with so many military and civil laws that discriminate against the native Palestinian population, citizen or no citizen. Mr. Pogrund must have been blind the previous decades that the annexation of the West Bank started with the Oslo Accord and before, where 80% of the West Bank, including the Jordan valley, were and continue to be under full Israeli control with monopoly and discriminatory practices over roads, farmland, mountains, water reservoirs, electricity grids, movements of the natives, building illegal settlements and outposts, confiscating native lands by designating them as military or state areas and building separate roads and infrastructure as well as full impunity and privileges for the colonists it moved into these occupied territories.
There used to be a time when the discussion about Palestine-Israel was that Israel has to accept its moral and legal responsibility for what happened to Palestinians. This discussion is what ended apartheid in Africa. Sadly, apartheid has been and continues to be what Israel's founding, current and future existence is all about.
Catch the latest in Opinion
Get opinion pieces, letters and editorials sent directly to your inbox weekly!