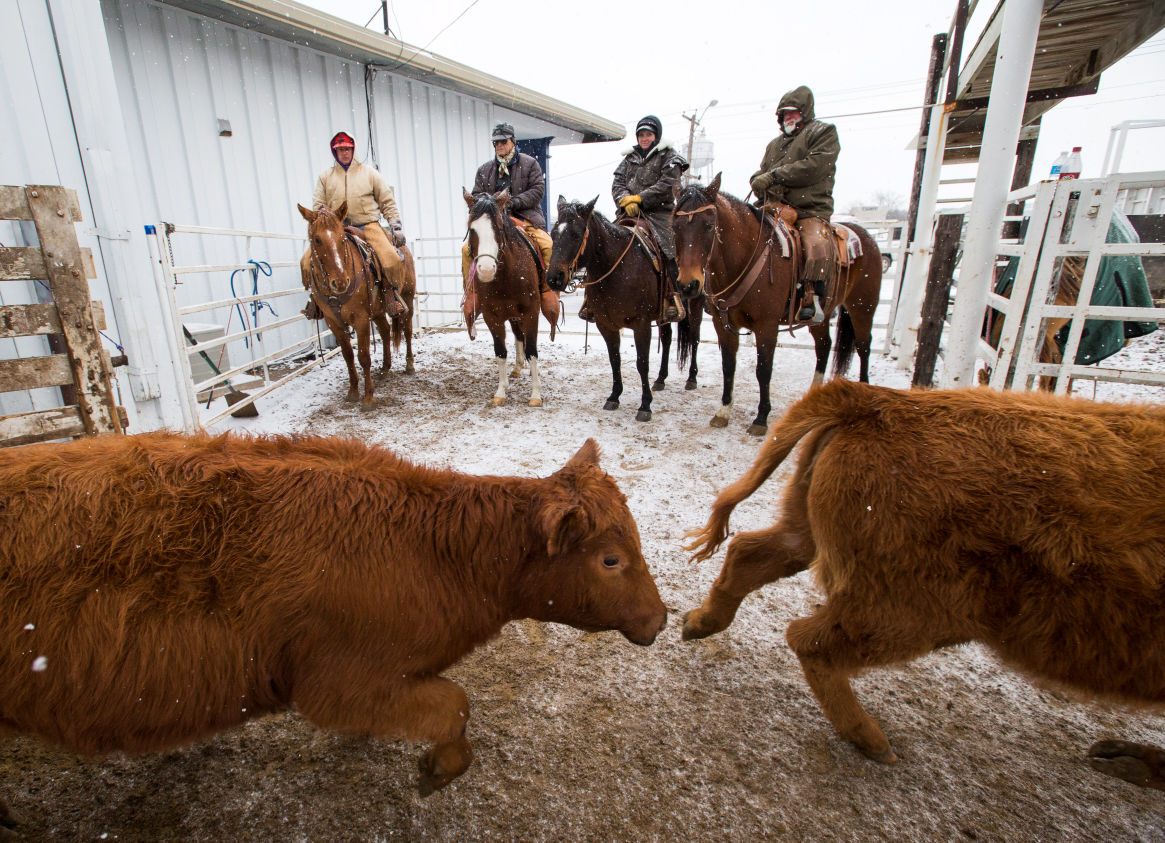 We can't sustain a meat-eating lifestyle
Regarding the July 25 editorial "Beef debate needs realism": Though advancements in more sustainable farming techniques are necessary and noteworthy, the fact remains that meat and our unhealthy appetite for it are bad news for the planet.
The very problems caused by beef production — from emissions that contribute to climate change to water contamination and pollution — are the issues threatening our farms with severe droughts, deadly storms and record-setting temperatures.
Just because something is hard doesn't mean we shouldn't do it, especially when the planet is at stake. Perhaps we can't completely change meat production overnight, but we can start by acknowledging the reality of the situation. If everyone on Earth ate the way Americans eat, we'd need four more planets to sustain us.
Mitigation alone can't make the average American diet sustainable. And studies have shown that simply cutting back on meat can have a greater impact than driving a fuel-efficient car or eating an entirely local diet. It's time to accept that we need to re-examine what's on our plates.
Stephanie Feldstein, Tucson, Ariz.
population and sustainability director
Center for Biological Diversity
The convention of good feelings
If it weren't for the lack of people with long hair with flowers in it, wearing beads and wild clothes, I would have thought that I was watching a love-in happening in Philadelphia on Tuesday night.
It was so uplifting, almost spiritual — like going to an old-time revival in the South. One thing for sure, there is no doubt that Bill Clinton loves his wife, Hillary. But much more than that, he respects and admires her — her passion, her fire, her unquenchable desire to help others and her grit to get up every time she stumbles or is knocked down by those who oppose her attempts to make this world a better place for the many she has helped over her years of public service.
I have enjoyed the rest of this celebration. It is such a stark change from the gloom, doom, hate and division of the other show last week.
Walking down Bill's memory lane
Your July 27 headline regarding Bill Clinton's speech at the Democratic Convention ("In the spring of 1971, I met a girl") made me chuckle and got me to thinking.
He could also reminisce, "In 1984, I met a girl," "In 1989, I met a girl," "In 1991, I met a girl" and so on.
Roger Hansen, Minden, Neb.
Why in the world would 13 major media networks cover the Republican and Democratic National Conventions live? What a waste of time and effort — just so these 13 networks can comment on the lies from both campaigns.
You would think they could get together and have one or two networks cover this — like they do the Olympics.
Too much at stake for protest vote
In John Ewing's July 21 Public Pulse letter, he wrote that he would "write in Bernie Sanders on my ballot in November. I just hope millions of Americans follow my example and do the same."
I hope they don't. If very many people do as Ewing suggests, it will split the Democratic vote and almost surely hand the presidency to Donald Trump.
Is it more important for Ewing and others like him to "send a message" than to do whatever they can to keep Trump out of the White House?
Supporters of Sanders would be well-advised to follow the lead of their candidate, who now supports Hillary Clinton and is asking others who were in his camp to do the same. Sanders had made it clear that the most important thing at this point is to elect a Democratic president and Congress.
There are more points of agreement between Clinton and Sanders than differences. And there are certainly ways in which Bernie's agenda can move forward under Hillary.
But all of his ideas will be completely dead if Trump gets elected. Think about it.
Hy-Vee comes through for vets
The Omaha Veterans Advisory Group is a committee composed of veterans who volunteer their time and efforts to help provide the best possible care to all those seeking services at the VA Medical Center.
It recently came to the committee's attention that there was a serious need for powered wheelchairs to assist significantly handicapped patients during hospital visits. Unfortunately, there was no funding available to provide this needed aid.
Aware of Hy-Vee's frequent attention to the welfare of our community, the committee requested that the company consider donating one or more of these specialized units. Within a very short time, Hy-Vee made the purchase of three powered wheelchairs possible.
We on the committee want to express our sincere thanks to Hy-Vee on behalf of the VA Medical Center and the many veterans who will now enjoy the safety and ease of using this means of transport moving about the hospital.
Lawrence S. Albert, Omaha
member, Veterans Advisory Group