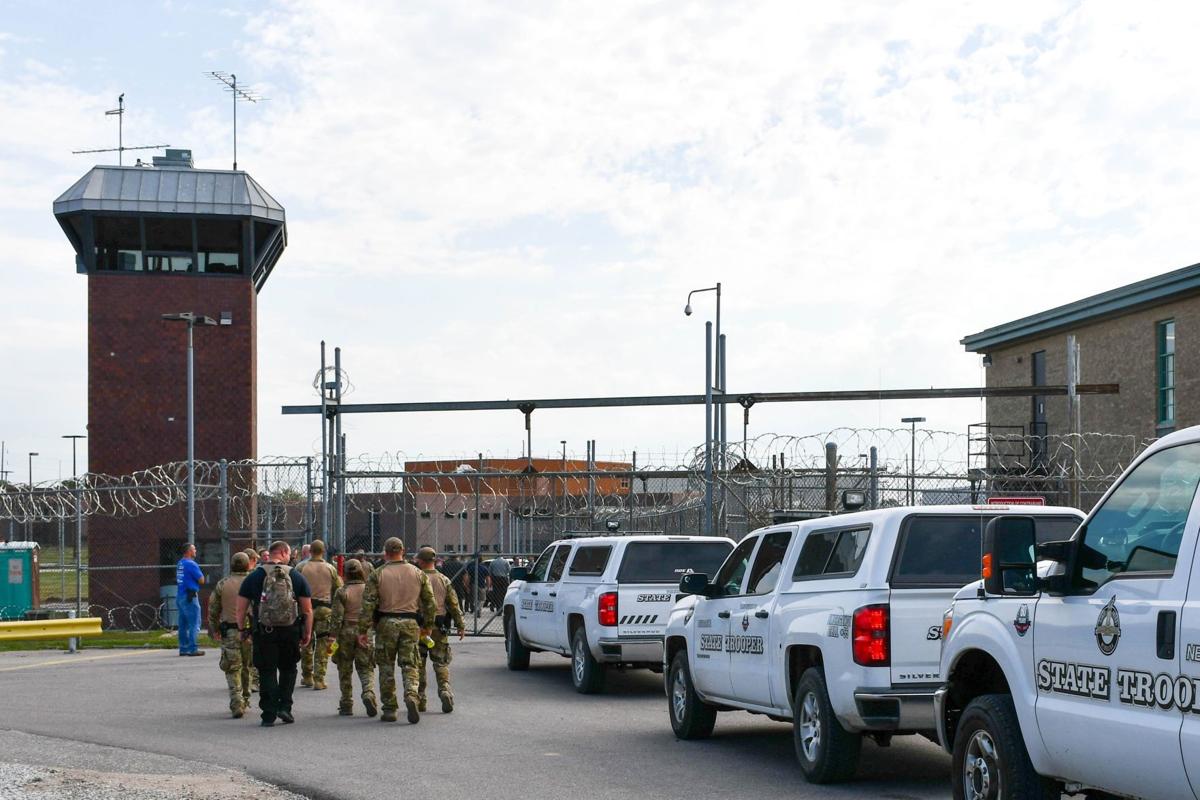 Prison deadline means little
Five years ago the Nebraska Legislature passed a bill mandating that the prison population be reduced to a certain threshold or else an emergency would be declared. The deadline this month has come and passed. What has happened? Virtually nothing. The population remains well above the designated maximum capacity.
No outrage, no censure of prison executives; just another day at the office. What did the Legislature have in mind? Well, it has not worked.
Surely there should be hundreds of people now confined that should or could be pardoned. But there is another problem here — sentencing. Many court sentences seem excessive for the crime. Mandatory sentences should be reviewed; not all crimes have the same circumstances. Domestic disputes could go with probation, community service or one day per time spent in jail. There seems to be an eye for an eye mentality in this state. Reforms need be made or the prison population problem will get worse instead of better.
Many questions remain
District Attorney Don Kleine seems very defensive. He simply could have extended a small courtesy and given James Scurlock's autopsy results to the family first instead of having them read it for the first time in the city newspaper.
Since a life was taken, why were drug tests performed only on the victim? The shooter was never drug tested to see if he was impaired or under the influence. Why not?
Why was the Police Department without comment, since intoxication would not be used as a defense in this case, since Mr. Kleine himself had already elected not to charge the shooter? Mr. Kleine also said he had determined it was self-defense.
To me, there are more questions here than answers.
Lee Hazer, Council Bluffs
Past virtues can help us now
The situation we face as a country is discouraging. America's prospects for the future appear bleak. There's a broad sense across America that our society is on the wrong path. Americans do not trust their leadership across all venues, the mass media and other major social-political institutions. This trust has fallen to historically low levels.
Americans across all age groups are cynical about the pledges and slogans of both major political parties and do not believe the promises of politicians to turn things around. A nation guided by false principles, wishful thinking and unrealistic notions about society and history cannot and will not survive. A society as inwardly sick as this one will not last.
So many of our ancestors have risked and suffered, so many of our forebears made great sacrifices. May the spirit, honor and duty expressed by our forebears inspire us today.
Palestinians deserve justice
Thank you for printing the letter by Elaine Wells on July 4, our country's birthday. I agree; let's support those 170 Democrats who signed a letter opposing Israel's plan to take more land from Palestine, and also the 80 Republicans who refused to sign a letter supporting those criminal plans.
The next appropriate step would be to withhold even a portion of the $3.8 billion sent annually from the U.S. to Israel. Why? Israel spends a great deal of money, some of it from that U.S. gift, to control, harass, even imprison the very Palestinians from whom that land would be taken.
President Trump may rubber-stamp Netanyahu's plans to seize all of Palestine. The president called the Golan Heights, taken from Syria in war, true Israeli land. He officially recognized Jerusalem as the capital of Israel, moving the U.S. Embassy from Tel Aviv. His "deal of the century" Mideast peace plan, announced with Netanyahu standing next to the president, "authorizes" Israel to annex up to 30% of remaining Palestinian land.
If only the average American could see maps that show the land takeovers from 1947 to '48 to '67 to now! The Congress and the citizens of the United States need not rubber-stamp anything. International law forbids one nation stealing the land of another.
Let's celebrate our freedom by standing up for someone else's — Palestine's.
Trump mismanages virus threat
After seeing the news that states across the country are having to shut down again, it suddenly came to me that President Trump's 2020 campaign slogan could save a lot of money on those Make America Great Again red hats if they would add some small print above the slogan. The small print would read, "After I mismanage the COVID 19 response you will need to Make America Great Again." Real men wear masks.
The need for civility
I was greatly inspired by the World-Herald editorial on the 4th of July. Especially the statement: "We must recommit to civility, which can pave the way to common ground."
Therefore I would like to call on the citizens of the United States, and especially Nebraskans and Iowans, to demonstrate their basic belief in the practice of civility by erecting a "Statue of Civility" of the magnitude of the Statue of Liberty. My personal preference for a location of such a monument would be on or near the Omaha/Council Bluffs riverfront. Funding could come from a much-needed nationally sponsored infrastructure bill. Also, I would call on the support of our local millionaires and billionaires as well, to demonstrate their commitment to the practice of civility.
Let us practice and promote civility and liberty together. They would help each other to thrive and grow, memorialized as concrete symbols to be idolized and worshiped.
Catch the latest in Opinion
Get opinion pieces, letters and editorials sent directly to your inbox weekly!