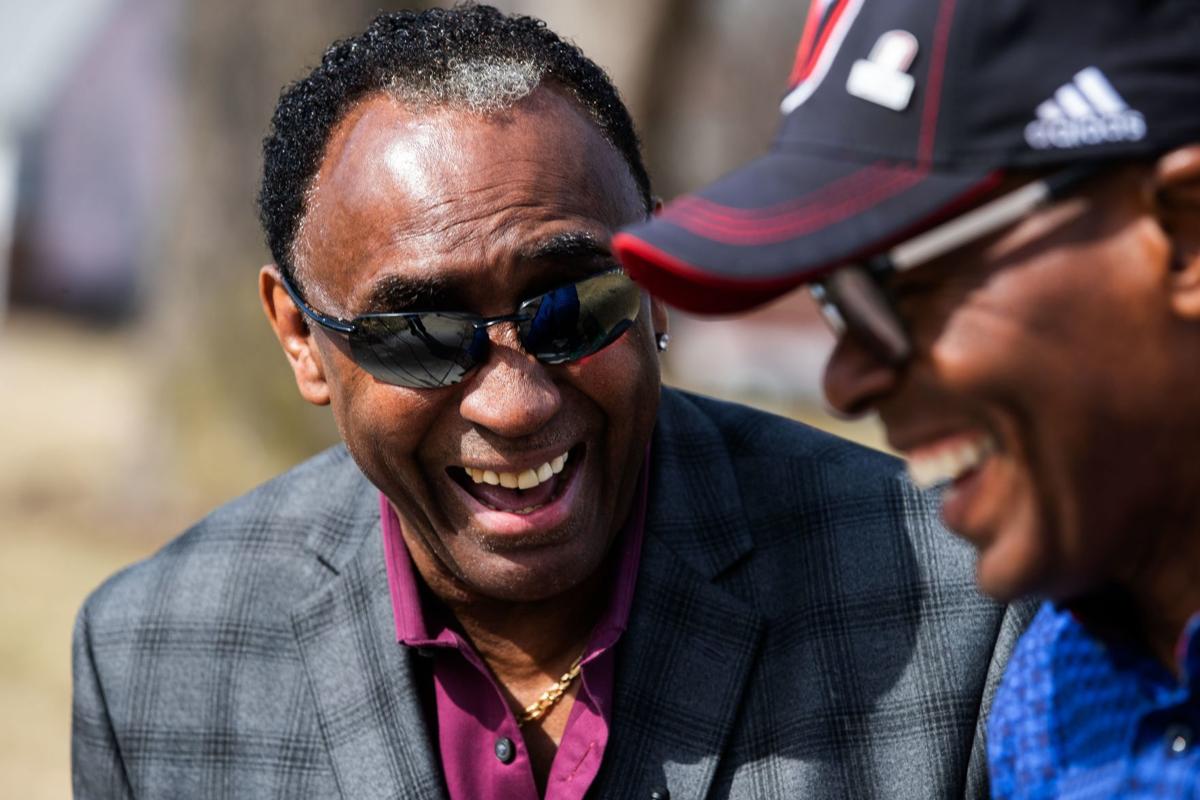 Rodgers points out the problems
Johnny Rodgers scores again with his passionate and empowering editorial commentary in the Sunday World-Herald (July 5). The sincerity and eloquence of his advice should be mandatory reading for the citizens of Omaha.
Some see funding of programs and juvenile facilities as perhaps a "waste" of taxpayers' money. As Mr. Rodgers notes, he had a second chance and mentors. All of us can mentor in small or great ways.
Families today are not the same in terms of social structure and dynamics as when I grew up. Times are really a-changin', and if we bury our head in the sand and dismiss the reality of youth today, I am afraid we will continue to have the problems Mr. Rodgers articulated.
As a public school teacher for 10 years, I have seen firsthand the hurting our youth have. It is not enough to say, "Kids, suck it up. I got through it." Well, the playing field is not level. Go Johnny Go!
Unfair attack on Flanagain
A recent letter from Jacob Wolff ("State GOP should clean house," July 5) reads more like a gossip note passed along by junior high schoolers than a Public Pulse letter that contributes to the civic conversation. First, the letter attacks Jessica Flanagain, who is neither an elected official nor paid staff of the state Republican Party. What is the World-Herald's criteria for publishing letters regarding private individuals? Will the paper publish a letter where I name the coworker who leaves tuna salad in the staff kitchen? Would it be OK to mention by name the neighbor who lets their leaves blow into my lawn each fall? What petty gripes can I submit to the paper, and have them publish with private citizens' names included?
Second, since the letter was published with Ms. Flanagain's name included, I would like to share how Jessica Flanagain helped me in the very beginning of my career in politics. I was 24, recently returned home to Nebraska after working out of state, and Jessica gave me my first opportunity working on local campaigns. She has been a friend and mentor ever since, helping me grow in my career, and has done this for countless other young Nebraskans seeking to make their mark. If you have a strong work ethic and act with integrity, you have an advocate in Jessica Flanagain.
The post-Fourth mess
I have a few questions about the aftermath of all the fireworks on the Fourth of July and the days preceding and the rubble left on the neighborhood streets and yards. Are July fireworks exempt from being cleaned up? Are we waiting until a rain comes to wash the mess into the sewer system? Does the city need to send street cleaners to clean up people's messes? What happened to the idea of cleaning up after yourself and the idea of do not litter and take pride in the appearance of your property? Isn't there a fine for littering? It should be enforced.
Respect for gay Americans
Fortunately for all the people living in the United States, Charlie Aliano's primitive " Catholic" views (July 4 Pulse) do not determine what rights citizens have in our country. God is not wrong, but many who profess to believe in him actually have beliefs that are wrong. We are all God's creations and only God has the right to condemn anyone. Since all the "abominations" come to us from the Old Testament, one has to realize these are tribal laws encouraging the production of many strong warriors to defend the tribe from all enemies. Primitive tribes had lots of enemies.
Unfortunately Jesus' followers were only human, and without his lasting support they gave into their old fears, especially Paul. Homosexuality was never a sin, and because of misguided religious ideas it has been and still is a crime in many parts of the world.
The human race needs to finally grow up and accept God's will for all of us so we can reach our true potential as intended. God created evolution as a tool, not a hindrance.
Stanley Gocek, Blair, Neb.
Does Trump have no shame?
It is incongruous how a leader of these United States of America could lump U.S. citizens fighting for their God-given and constitutional rights given — finally — to all people in this "land of opportunity" with Nazis, Communists and Al-Qaida terrorists. How can people of good conscience defend a man who, lacking a sense of history, so blatantly fights to defend statues of Confederate generals who sought to destroy this great nation? Who did so in defense of the despicable practice of slavery, treating God's children with unspeakable violence and cruelty? Does he have no shame?
Catch the latest in Opinion
Get opinion pieces, letters and editorials sent directly to your inbox weekly!