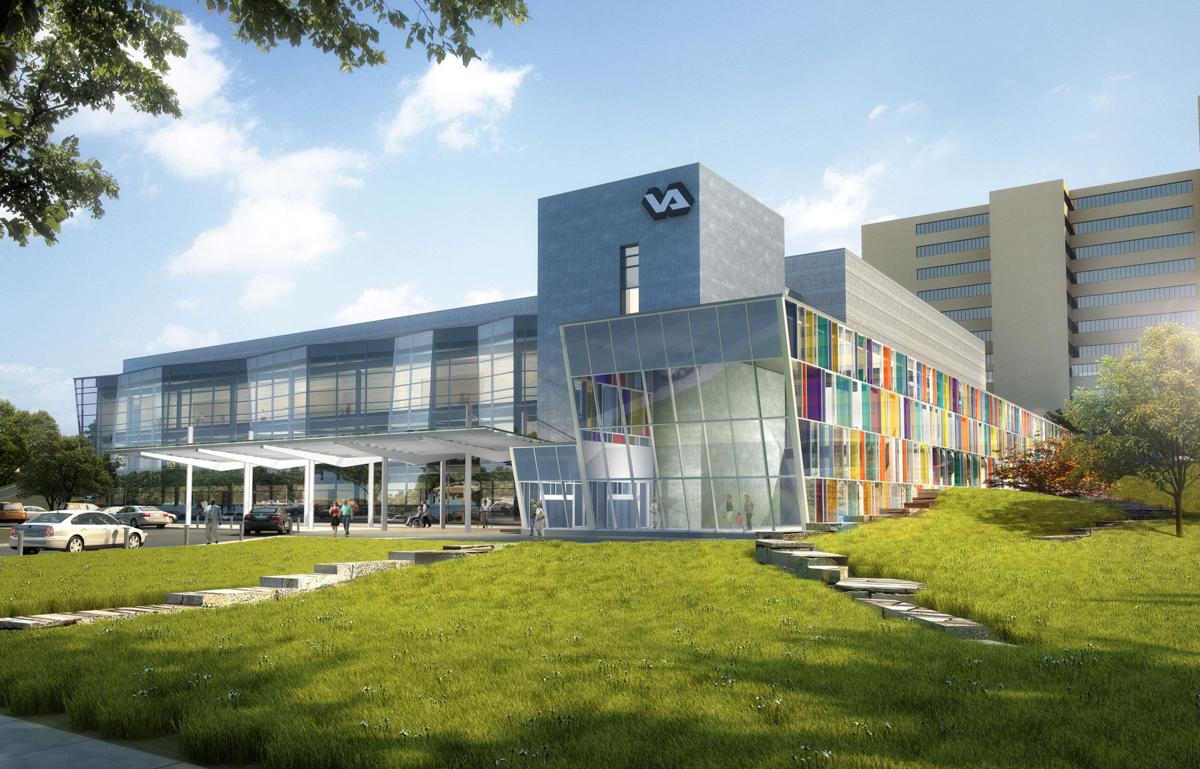 Make sure VA staff are supported
As a Vietnam veteran and patient at the Omaha VA, it is very exciting to see the new Omaha VA Ambulatory Care Center getting ready to open. This new facility and parking garage have been greatly needed for a very long time. However, this facility will only be as good as those who actually serve on the front lines, from the clerks checking in patients, those in the lab, X-ray, audiology, pharmacy, mental health, business office, medical staff, etc.
If the VA fails to fully staff, support and listen to those on the front lines, that facility will never reach its full potential. That will ultimately hurt our veterans and significantly impact the quality of care we receive.
As in the past, I suspect the director will give our political leaders the grand tour and everyone will rave about the facility. I hope they remember and understand that it is those staff on the front lines and their caring, knowledge and expertise that will ensure this facility meets the needs of our community and veterans. Without them, this is just another building.
Shore has it right
Sincere thanks to Susanne Shore for standing tall for all the women of Nebraska against the disgusting, shameful and ignorant comments uttered by Ernie Chambers on the floor of the State Legislature.
Nebraska deserves better representation than Chambers provides, and Nebraska women deserve the support of our leaders and the press.
Ricketts has fueled nasty campaigning
In reading the comment of Susanne Shore (Pulse, July 25) regarding back-and-forth comments between Sens. Slama and Chambers, I offer the following thoughts. Had not her husband, the governor, been involved indirectly in my 2008 legislative campaign (by political action committees he was contributing to) I would not have had the opportunity to sue the Nebraska Republican Party (Moats v. Nebraska Republican Party 281 Neb 411 2011) for inaccurate and defamatory mailers.
Ironically, that case, which was denied certiorari by the U.S. Supreme Court, helped further define the standard for political speech in Nebraska. Guess what? Anything goes. That goes for the mailers the GOP sent earlier this election cycle in Sen. Slama's race or the speech Ms. Shore criticized by Sen. Chambers on the floor of the Unicameral.
Ms. Shore, you can't have it both ways. And your husband helped make it that way. Ironic.
Didn't mention the worst offender
Since the "first lady" of Nebraska found it necessary to publicly call out Sen. Ernie Chambers for spewing insults at a female senator, will she have the fortitude to call out a sitting president for spewing much more offensive language about females in general?
She states that she cannot sit by and ignore the insults that Sen. Chambers levied toward Sen. Slama, but I don't recall once in the nearly past four years hearing any criticism from her toward the misogynist who currently holds the highest elected position in the country.
Tim O'Brien, Glenwood, Iowa
Protect local control
The Nebraska Legislature is considering a proposal that would prevent cities from having the authority to regulate tobacco products including e-cigarettes.
As a parent, Omaha community member and American Cancer Society Cancer Action Network volunteer, I strongly disagree with this proposed legislation.
The people who live and work in communities know what's best for them, and sometimes state laws do not go far enough to protect our kids from deadly tobacco products. Local authority provides for greater accountability because local lawmakers interact with their constituents daily. These policymakers can often quickly identify problems in their area and more easily craft proactive solutions that go beyond state law to address the unique needs of their community.
Taking local communities' control away allows that very tobacco industry to weasel its way in to designing poor public health laws for all Nebraskans. I strongly urge our Unicameral to vote "no" on any preemptive laws being considered.
Sheena Helgenberger, Omaha
Aim for a restart in Lincoln
World-Herald coverage of the goings-on in the Nebraska Legislature should sharpen people's mind regarding how their taxes are used by the state.
Citizens complain about paying their taxes, but the Nebraska "chambers of commerce" think we should be grateful we can direct our taxes toward tax breaks for business imagining they need these incentives to create jobs.
Part of the argument for cutting property taxes and throwing tax breaks at businesses is the hand-wringing about oh-my-gosh people are leaving Nebraska because they can't find jobs or their taxes are too high. Wrong! The population of Nebraska is increasing and the unemployment rate is among the lowest in the nation. People like it here; they are not leaving the state.
Also snuck into the tax incentives bill is a proposal to give the University of Nebraska Medical Center $300 million for their latest expansion, providing UNMC can get matching funds from the private sector. Let's not go down this road again if we let the "private" tell the "public" how to run their proposals because they happen to have oodles of money.
Best thing that could happen with these bills is let them both fail and hit the restart button and come back next year when there might not be a pandemic to complicate things.
Biden quotes are revealing
"You got the first mainstream African-American who is articulate and bright and clean," describing Obama. "Unless we do something about this, my children are going to grow up in a jungle, the jungle being a racial jungle," talking about integration of schools.
Imagine if Donald Trump said these things. Imagine the outrage. These quotes, of course, can be attributed to none other than Joe Biden.
I suggest that Biden apologize for these statements and clean up his own house before accusing Trump of racism. I really hope you print this so uninformed voters can see what kind of a person Joe Biden is.
Restore honor to White House
You voted for Donald Trump in 2016? I understand … sort of. You're a Republican. You voted your party and wanted somebody new, a non-politician, somebody who might get things done in Washington.
His opponent, despite being the most qualified candidate for president we've ever had, was a bit too mainstream and lacked charisma. She represented the D.C. that you didn't like, and she made some campaign mistakes.
Now we know a lot more about this man we elected. Every week we read and/or see (except on Fox News) overwhelming evidence that by any measure he is not suited for the job. So much of what he says and does is self-serving and irresponsible. He embarrasses himself and the country by his lack of compassion and integrity.
We shouldn't have to tolerate another four years of this. Vote for him once? Eh … OK. A second time? Hopefully not.
According to recent polls it appears that many are questioning, even regretting, their 2016 vote and plan to correct it this fall. And you? Don't we want to return dignity to the Oval Office and restore pride and honor to our country?
Catch the latest in Opinion
Get opinion pieces, letters and editorials sent directly to your inbox weekly!