| | |
| --- | --- |
| Sunday | Closed |
| Monday | |
| Tuesday | |
| Wednesday | |
| Thursday | |
| Friday | |
| Saturday | Closed |
About Offutt Collision Repair
Major Collision Repair | Auto Body Painting | Auto Body Damage | Auto Frame Repair | Hail Damage Repair | Dent Repair | Paintless Dent Repair (PDR) | Animal Strikes| Door Dings and Dents | Aluminum Repair
Experience the Excellence in Collision Repair! Offutt Collision Repair is located on the corner of 15th & Cornhusker in Bellevue, NE 68123. Offutt Collision Repair has a large selection of services to offer the Bellevue Metro area including: Omaha Metro area including: Millard, NE | La Vista,NE | Elkhorn, NE | Bellevue, NE | Offutt Air Force Base | Papillion, NE | Ralston, NE | Downtown Omaha, NE | Bennington, NE | Valley, NE | Gretna, NE |Sarpy County, NE | Plattsmouth, NE. With the goal of wanting you to be completely satisfied, OCR stands behind their work with a lifetime repair warranty. They are changing the way people think about auto body repair shops. When you come in, you will experience a warm welcome and will be invited to relax while your car is being worked on. They also have a full time bilingual estimator.
Getting the most value for your dollar is extremely important. Don't get trapped into paying high-cost dealership rates to have your car repaired. At Offutt Collision Repair, we offer top quality auto body repair at a very affordable price. Need a lift? Their courtesy rides make it easy for you to get you where you need to be.
Offutt Collision Repair goes the extra mile to insure their customer's experiences are the very best in service, quality, and warranties.
Our Team Is Like No Other | Highest level of training a body shop can achieve
They are a Gold Class Shop, which means the team has the highest level of training a body shop can achieve. The repair technicians and staff are dynamic and diverse. They are highly trained and are dedicated to the commitment of quality, workmanship, and service that the business was founded on. Your vehicle will be valued and will be handled with safety. Offutt Collision Repair's technicians will work to your manufacturers' specifications. Services include Major Collision Repair | Auto Body Painting | Auto Body Damage | Auto Frame Repair | Hail Damage Repair | Dent Repair | Paintless Dent Repair (PDR) | Animal Strikes| Door Dings and Dents | Aluminum Repair
Offutt Collision Repair and the Community
Offutt Collision Repair has a direct connection with the Bellevue, Papillion, and Omaha insurance companies. Being partners with the local insurance companies fallows OCR to streamline the repair process and save time. They also work with several dealerships in the area. Those include Beardmore Chevrolet, Subaru, Corwin Toyota, Honda Cars of Bellevue, and more!
Accepts:

Cash

Discover

MasterCard

Visa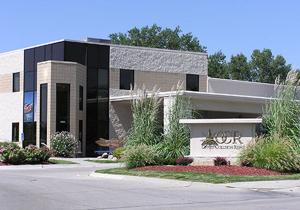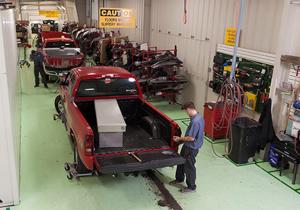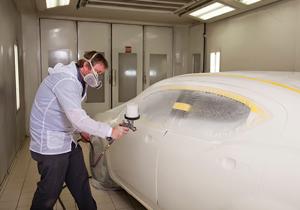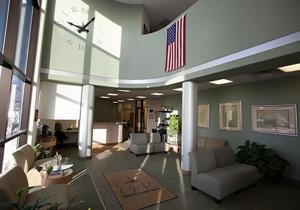 Offutt Collision Repair is not your average repair shop, its our job to go above and beyond for our guest, not just with exceptional service b…
Sponsored by Offutt Collision Repair
Offutt Collision Repair bridges the gap between the Insurance company and the repair shop. OCR is Bellevue's largest Repair facility, and they…
Sponsored by Offutt Collision Repair
Booking an Estimate Appointment Online at Offutt Collision Repair is simple and easy to do. There are threee ways to book an appointment. Onli…
Sponsored by Offutt Collision Repair
When it comes to the safety of our customers you can count on Offutt Collision Repair in Bellevue. Offutt Collision Repair has achieved the hi…
Sponsored by Offutt Collision Repair
Deductibles can be confusing, We get asked What is a deductible and who collects the payment? Let the staff at Offutt Collision Repair help an…
Sponsored by Offutt Collision Repair
At Offutt Collision Repair we stand behind our workmanship with a Limited Lifetime Warranty. So as long as you own your vehicle we promise to …
Sponsored by Offutt Collision Repair
We promise to keep our customers updated and informed as there vehicle moves through each repair stage. Offutt Collision Repair in Bellevue, N…
Sponsored by Offutt Collision Repair
Offutt Collision Repair, uses several methods for hail repair. We offer both Paintless Dent Repair and traditional hail repair. Stop by Offutt…
Sponsored by Offutt Collision Repair
Does your vehicle have hail damage? Are you in need of hail repairs? If you're wondering if your car or truck would be a good candidate for Pa…
Sponsored by Offutt Collision Repair