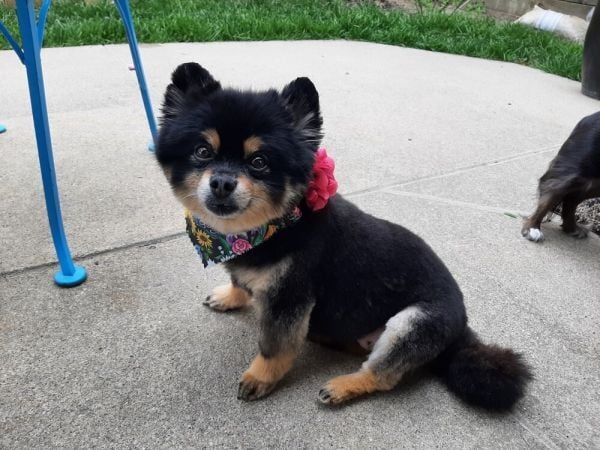 Sri came to LWDR from a commercial breeding facility. She is 7 years old and weighs 12 lbs. She was... View on PetFinder
A Nebraska woman in her 80s who contracted COVID after she was fully vaccinated against the disease has died. She had underlying medical conditions, officials said.
Teddy Allen spent less than a full season at Nebraska. And on Tuesday, he announced he's going to New Mexico State, the fifth college he'll have attended.
Omahan Thelma Sutcliffe doesn't give a hoot about being America's oldest living person, but she bristles at the restrictions imposed during the COVID-19 pandemic. 
Two people were killed and two others were injured in a crash near the Platte River south of Valley on Saturday.
A quarter-century after Sand Hills Golf Club put Nebraska on the nation's course map, the state is generating a second wave of intrigue for what's coming the next year.
The pit bulls' owner told The World-Herald that her dogs are vaccinated and that she plans to retrieve them from impoundment Tuesday. She said she was not home when the attack occurred.
The Omaha police union sent out a flyer this week urging people to vote against against candidate Cammy Watkins with the message: "In Cammy Watkins' Omaha, no one is safe." 
Nebraska football coach Scott Frost discussed Nebraska's backup quarterback situation, the improvement of the Husker wide receivers and more on the radio Thursday night.
College Football Hall of Fame coach Tom Osborne advised University of Nebraska-Lincoln graduates Saturday to think about the impact they want their lives to have.
Mayor Jean Stothert is proposing a small Omaha annexation plan for this year: two subdivisions and an apartment complex.