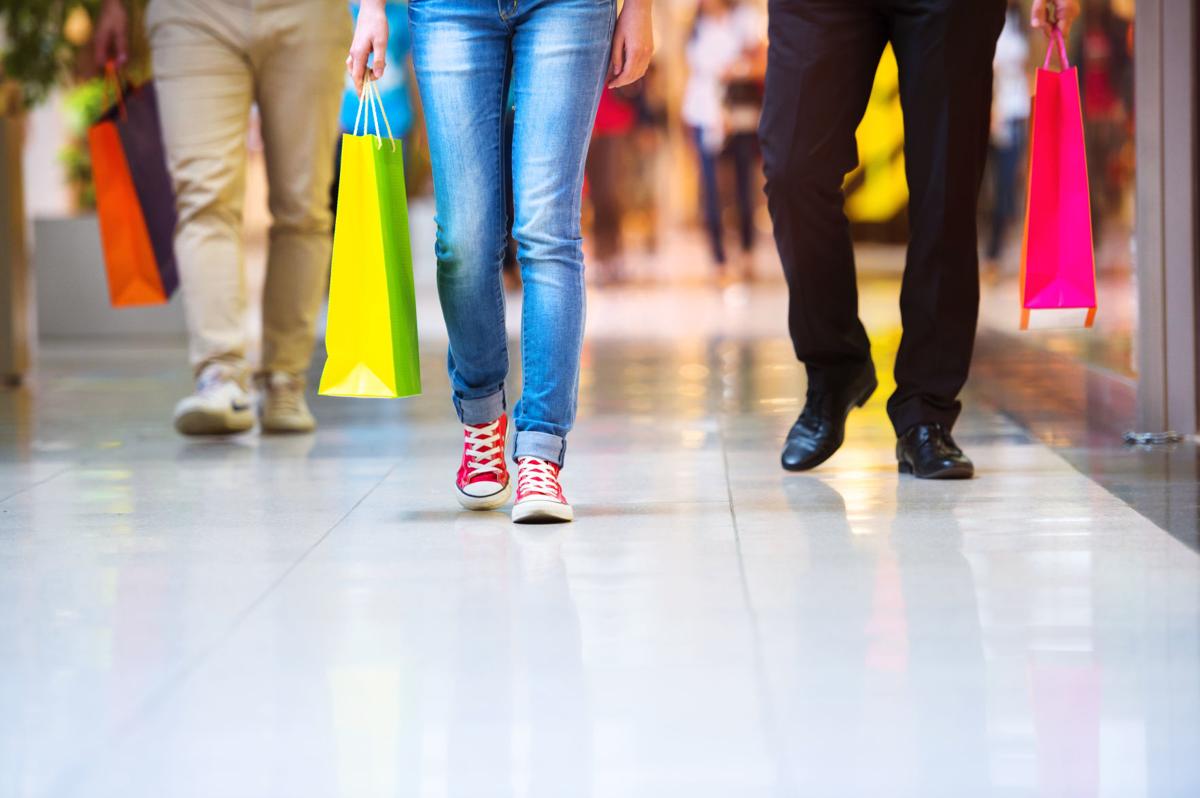 Appliances Department/Store
Nebraska Furniture Mart
700 S. 72nd St., 800-336-9136
•jh Interior Design Studio
Art Retail
Main Street Studios & Art Gallery
Visit Main Street Studios & Art Gallery, meet our local artists and enjoy browsing one-of-a-kind art pieces. Treat yourself or someone special with unique art pieces that will be enjoyed for years to come, or order customized art to complement your home décor.
2610 N. Main St., 402-452-3088
•Debra Joy Groesser Fine Art Gallery
Bike Shop
The Bike Rack
14510 Eagle Run Drive, 402-333-1031
Book Store
Barnes & Noble
7400 Dodge St., 402-393-6223
3333 Oakview Drive, 402-691-4557
Camera Store
Rockbrook Camera
Rockbrook Camera strives to be our customers' first source for great photography. From cameras and lenses to classes and rentals, we're here to help our customers advance their products and skills — from beginners to professionals. Print your favorite images with our professional photo finishing services — traditional prints to large format photo décor.
2909 S. 169th Plaza, 402-691-0003
2717 S. 108th St., 402-397-1171
Candy/Sweets Store
Chocolaterie Stam
Experience a 100-year Dutch tradition of fresh cream- and nut-filled chocolate bonbons at Chocolaterie Stam in Papillion. Join us for fine European chocolates, coffee drinks and gelato. Located in Shadow Lake Towne Center.
7474 Towne Center Parkway, Papillion, 402-933-7826
Carpet/Flooring Store
Nebraska Furniture Mart
700 S. 72nd St., 800-336-9136
Crafts Store
Hobby Lobby
Distillery
Patriarch Distillers
12251 Cary Circle, La Vista, 402-690-3490
•Brickway Brewery & Distillery
Florist
A Flower Basket
5615 S. 77th St., Ralston, 402-339-8860
Formalwear
Gentleman's Choice Formal Wear
8014 West Dodge Road, 402-391-3200
Furniture & Home Décor Store
Nebraska Furniture Mart
700 S. 72nd St., 800-336-9136
•Fala's Treasures and Coffee House
Grocery Store
Hy-Vee
Hardware Store
Ace Hardware & Garden Center
20277 Wirt St., 402-289-2333
Home Décor Boutique
Main Street Décor
5711 S. 77th St., Ralston, 402-964-2828
•Interiors Joan & Associates
Jewelry Store
Borsheims
120 Regency Parkway, 402-391-0400
Mattress Department/Store
Nebraska Furniture Mart
700 S. 72nd St., 800-336-9136
Meat Department/Store
Fareway Meat Market
Men's Clothing Store
Jerry Ryan Clothing and Sportswear
When you walk through our doors, you're part of the family. Browse the best collection of menswear in Omaha and experience why so many customers consider our store their home away from home. We are very proud to once again be ranked your first choice in the 2019 Omaha's Choice awards.
7806 Dodge St., 402-330-6614
Music Instrument Store
Dietze Music
13015 West Center Road, 800-357-1535
2012 Cornhusker Road, Bellevue, 402-291-3745
Nutrition & Supplements Store
No Name Nutrition
2032 N. 72nd St., 402-393-5812
14469 West Center Road, 402-333-1300
Pet Supplies/Store
PetSmart
Produce Department/Store
Hy-Vee
•Fresh Thyme Farmers Market
Seafood Market
Absolutely Fresh Seafood Market
Absolutely Fresh Seafood Market is proud to have been providing the best seafood in Omaha for 40 years. In addition to our fine seafood selection, we also offer tasty and affordable catering, plus a wonderful selection of unique wines and spirits. Absolutely Fresh, where we're more than just fish.
1218 S. 119th St., 402-827-4376
Shoe Department/Store
Haney Shoes
Haney Shoes has been providing Nebraska and Iowa with personalized service and extensive industry knowledge for over 75 years. Our family-owned store locations stock and order a variety of safety and casual styles. Thank you for voting us first place back-to-back years!
6060 Maple St., 402-556-2022
Shopping Center
Rockbrook Village
Home-grown, locally owned Rockbrook Village boasts an eye-popping array of specialty stores: clothing, gifts and home accessories that you simply can't find anywhere else in the metro area, quick bites, takeout and dining for every appetite, and services that enhance the lives of shoppers. Come experience the 40+ locally owned businesses that make up the heart of Omaha's original shopping center.
2800 S. 110th Court, 402-390-0890
•Village Pointe Shopping Center
•Nebraska Crossing Outlets
Sporting Apparel Store
Scheels
17202 Davenport St., 402-289-5666
Thrift Store/Consignment
Absolutely Her
811 Tara Plaza, Papillion, 402-932-4668
Vapor Store
Generation V
Omaha's favorite vape shop, Generation V E-Cigarettes & Vape Bar serves the Omaha community by offering a healthier, more enjoyable alternative to smoking with an enormous selection of affordable vaporizers and e-liquids and unsurpassed customer service at four convenient locations in Omaha, Bellevue and Council Bluffs.
Wine & Spirits
Hy-Vee
•Absolutely Fresh Seafood Market
Women's Clothing/Boutique
Nancy's Boutique
You will love shopping at Nancy's Boutique. Visit our beautiful new location in historic downtown Fremont, where we showcase high-end designer apparel and accessories from Bylyse, Lynn Ritchie, Brighton and more. New pieces arrive daily. We have all the fashions, scarves, handbags and jewelry for the perfect outfit or gift for someone special. We look forward to seeing you.
423 N. Main St., Fremont, 402-727-4592