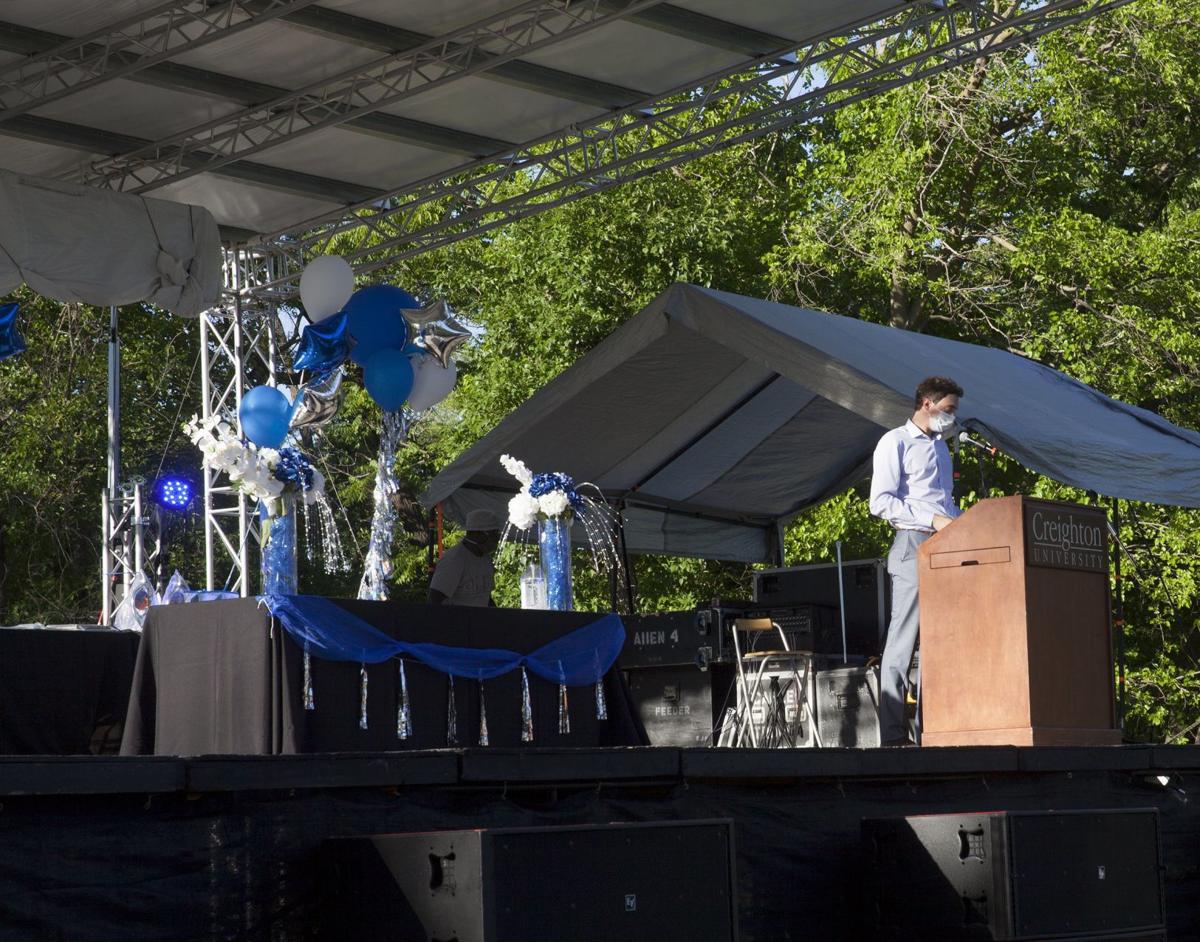 Frontline physicians for the COVID-19 pandemic were honored for their hard work this year.
Creighton University's Internal Medicine resident physicians celebrated their graduation and frontline work Friday at Falconwood Park Drive-In in La Platte.
While maintaining social distancing from their cars, more than 30 physicians were awarded, served dinner and watched a drive-in movie for graduation.
Joseph Nahas, program director of Internal Medicine Residency, said the university wanted to honor the graduating residents for their hard work.
"Every year, we have an end-of-the-year banquet for our graduating residents, and with the COVID-19 pandemic going on this year, it almost got canceled," he said.
"We had to think of a way to honor this graduating class, and that's where working with our coordinators, and our core faculty, we brainstormed ideas because we wanted to make sure whatever we did was still safe."
Though not the traditional banquet celebrated each year, Nahas said it was nice to see the residents together.
"These residents trained together for three years, they bonded as a class, so it's very special to get them together one last time and celebrate their three years," he said.
Sawsan Abulaimoun, a graduate of the program and future chief resident, said she felt "great" being able to celebrate with her class, and learned a lot from working the frontlines of the pandemic.
"Our program is so generous and kind to let us have the stage and make it feel special for us despite everything that's going on," she said.
"It's rough seeing people suffering so much and seeing people scared and a lot of people have questions that are unanswered. It's nice to be able to have some answers and to give reassurance where we can give it."
Nahas said he hopes the residents felt honored for their hard work.
"It's for them to know we appreciate all the hard work they've done over the past three years, and especially this year with all the changes going on because of the pandemic," he said.