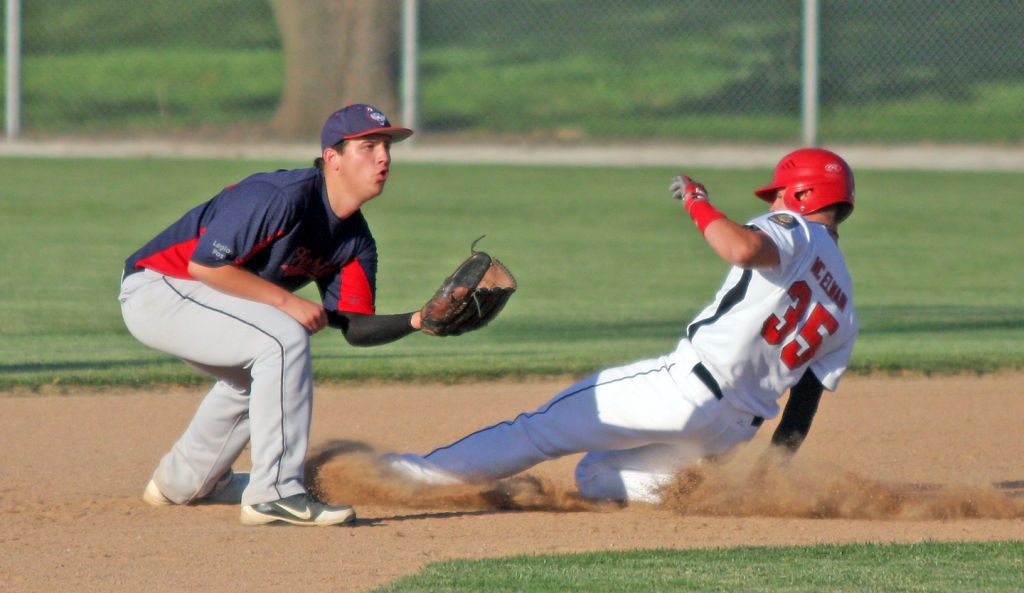 Area Tournament pairings in the Senior American Legion Metro League were recently set.
Play will start Friday in the four Metro area tournaments with the winner and runner-up in each bracket advancing to one of two Nebraska Class A Legion State Tournaments. Grand Island and Omaha South are the hosts for this year's two state tourneys.
Three area teams were placed in Area 1 at Creighton Prep, with the host team taking the top spot. Associated Fire Protection (Papillion-La Vista South) and DJ's Dugout (Bellevue West) will be the No. 2 and No. 3 seeds, respectively, in Area 1. AFP and DJ's will open the tourney playing each other on Friday at 7 p.m. The Billing Connection of Nebraska (Bellevue East) is also in Area 1 as the fifth seed and will open with a bout with Millard Sox Black Friday at 3.
First State Bank (Ralston) and DiGiorgio's (Gross) each ended up in Area 2, which will be played at Westside. First State Bank nabbed the second spot after a 7-3 league performance. FSB will be battling third-seeded DiGiorgio's in the first round game Friday at 7:30 to open tournament play. The two teams will be fighting for a bid to state with Westside likely taking one of the bids.
Pinnacle Bank (Papillion-La Vista) is hosting Area 3 at Fricke Field. Pinnacle is the four seed in the tournament with Millard West and Burke landing the area's top two seeds. Pinnacle Bank opens with an important game against Elkhorn Friday at 8, with the game's loser likely seeing top-seeded Millard West in an elimination game.
The only local team in Area 4 is Bryan Post 339. Bryan will be the No. 5 seed in Area 4, held at Skutt. Bryan matches up with second-seeded Millard South in the first game Friday at 1.
Nebraska Crossing Outlets (Gretna) will also be vying for a spot in a Class A state tournament. NEX will be the No. 2 seed in Area 6 at Norfolk. NEX Crossings begins area play with a game against Grand Island U-Save Friday at 3.
Springfield, the area's lone Legion Class B competitor, is in Area 2 at Plattsmouth. Springfield in the fifth seed and opens up with Concordia Friday at 5:30.
Be the first to know
Get local news delivered to your inbox!