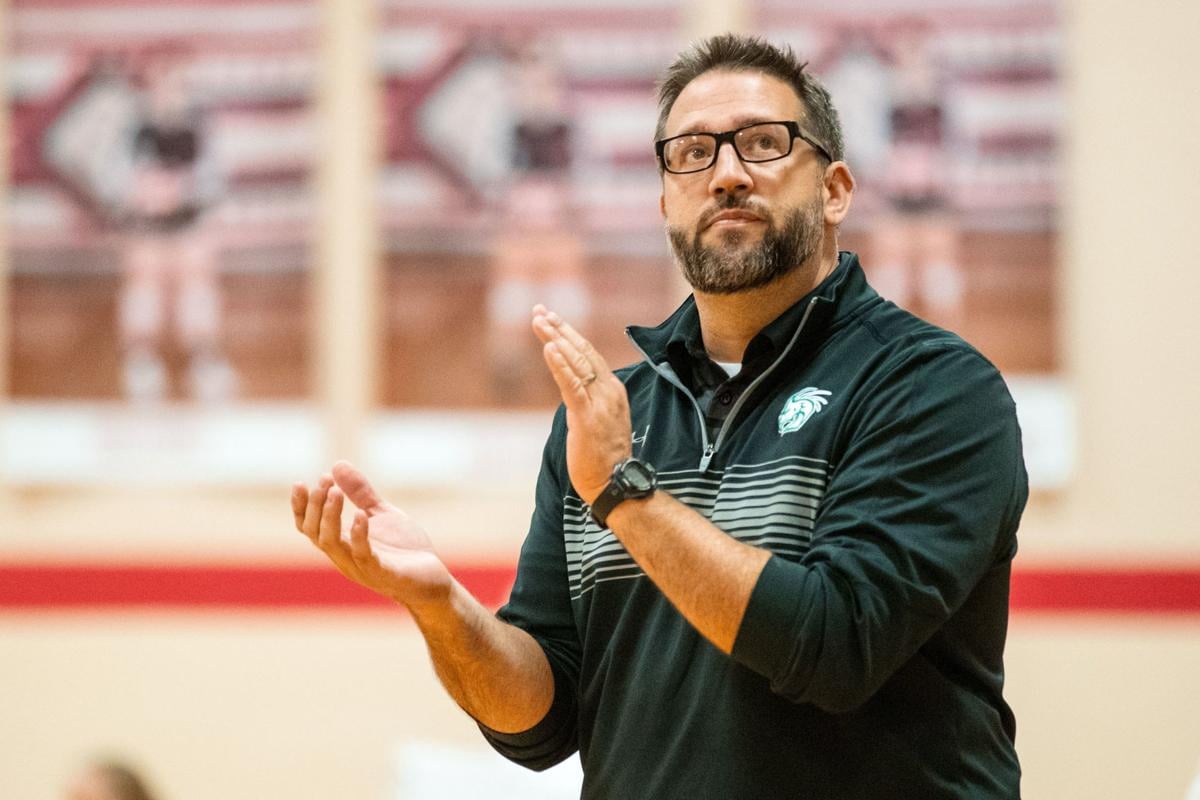 Gretna head volleyball coach Mike Brandon was already about to reach a significant milestone this next season. However, he received one more memento to remember Gretna's state runner-up season from last fall.
Brandon was named the Metro Conference Girls Coach of the Year last week by The Fundraising U.
After going all the way to the class A state championship game before losing to Papilion-La Vista South in five sets, the past season will be one to remember for a while for Brandon and the Dragons. Brandon will have something else now to remember last season after being surprised with this award for the first time in his career.
"I was very surprised, very humbled," Brandon said. "There are a lot of great coaches in the metro. To be selected this year, I was very honored. Obviously, Papilllion-La Vista softball had a great year, Marian's swim team had a great year and then of course we got beat by Papio South all these team were led by great coaches, I felt a little inadequate, knowing how a lot of other teams did, but I'm honored, I feel like it's also great from our program and the girls, and I told the girls this as much their award as it is mine. "
Gretna joined the Metro Conference just two years ago, after previously competing in Class B primarily.
As surprising and humbling as it was to receive this individual honor, Brandon points out that without his assistants and hard-working student athletes, none of this would have come to be.
"We put in a lot of hours trying to make our program one of the top programs in the state," Brandon said. "I have a great coaching staff and they also put in a lot of time and effort. The players of course have a lot to do with this as this is also based on their success, and this is also a result from their hard work. I certainly didn't do this by myself, it's a tribute to all the players and assistants as well.."
Now the longtime volleyball coach prepares for another milestone this coming season, as he enters his 20th year as the head coach. While Brandon is excited for his 20th season, it's mostly in result to it being the next season, thus the most important up to date.
"It comes and goes fast," Brandon said. "I haven't really thought too much about it yet. To me it's just a number, each year is a new challenge and you have a new formula to put together with a new group of players, which is something I always look forward to. Year 19 a year ago was just as important to me as year 20 will be, so I just look forward to the challenge of another year."
Brandon is already looking forward to what formula next year's team will have. The Dragons graduated five seniors from last year's state runner-up squad. However, the Dragons will still have plenty of firepower for this coming fall as they return a handful of talent and production from last season.
"I feel like we have a nice mix," Brandon said. "We did lose a good senior class, but we have another senior class coming back with some very important people and experience. We also got some underclassmen that contributed quite a bit last year. So we did lose some good players but as I said earlier I look forward to the challenge, the girls are already excited for the challenge as well."
Be the first to know
Get local news delivered to your inbox!