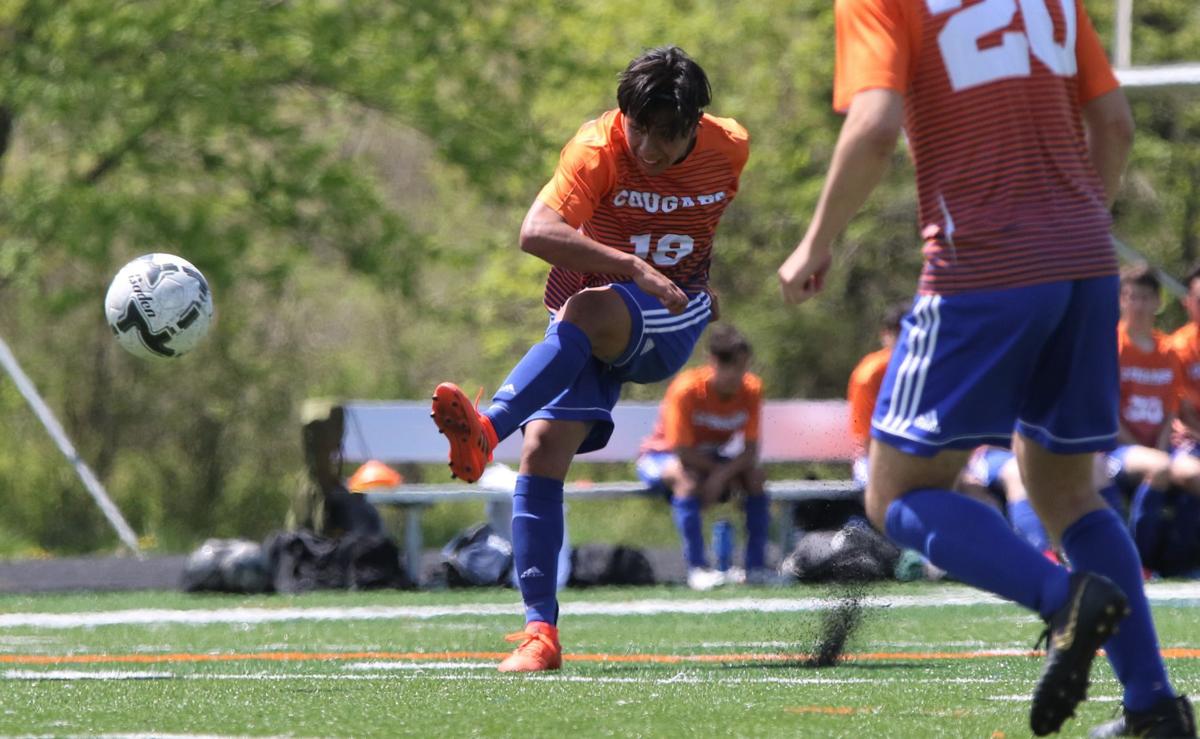 Gross controlled the game from the opening kick to earn a 3-0 victory over Holdrege in the District B-8 final Saturday. With the win, Gross will advance to the state tournament for the third time in the last four seasons. 
Highlights: It didn't take long for Gross to take control. In the 1st minute the Cougars earned a corner kick and converted it into goal off the foot of Luis Jeronimo.
The Cougars held possession for nearly the entire first half and kept constant pressure on the Duster defense.
Jeronimo notched his second goal of the game in the 30th minute. Justin Kenny collapses the defense and centered it to Jeronimo, who blasted it into the net. 
The Cougars continued to control possession in the second half but couldn't net a goal for the first 30 minutes. Eric Yanovich deposited a goal with 9 minutes left on the clock to add an insurance goal for the Cougars.
Yanovich had two more near goals saved by the Holdrege goalkeeper over the next two minutes. 
Top performers: Jeronimo, a senior, gave the  piñata a big boost with his two first half goals while Yanovich added the finishing touches.
The Gross midfielder corps had a strong game allowing the Cougars to maintain possession throughout.
From the coach: "It was good to come out quick and score. We worked on corner kicks and set plays a lot this week since we didn't know our opponent. The boys have gotten used to (getting to state) now we got to get some wins there."
- Gross coach Rick Yanovich