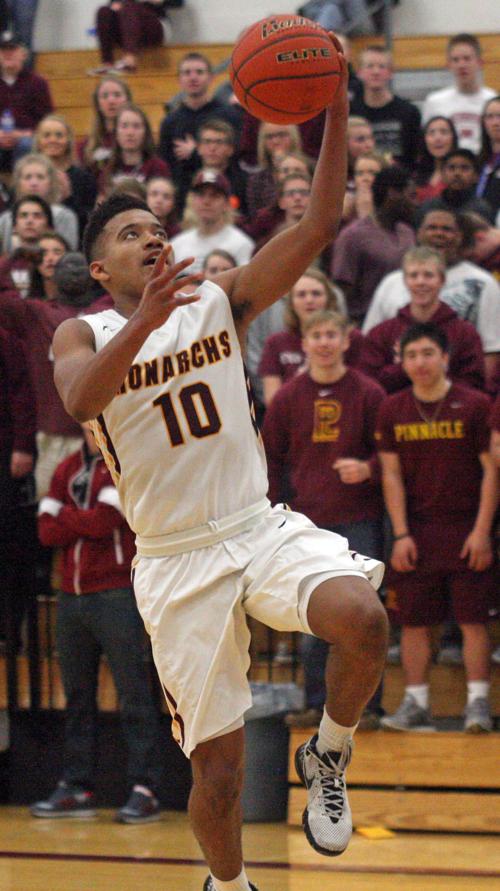 Papillion-La Vista is heading to state for the first time since 2013 after a 67-53 win over Lincoln North Star in the District A-4 final.
Highlights: With the Monarchs trailing 41-39 at the beginning of the fourth quarter, Ayo Akinwole scored 11 of the Monarchs' first 15 points as Papio took a 54-50 lead.
The Monarchs made 22 straight free throws in the second half and the defense held the Navigators to three points over the final minutes of the game. The Monarchs would finish the game making 26 of 28 free throw attempts.
Ed Chang put an exclamation point on the win with his third dunk of the game with 46.1 seconds to play to put the Monarchs up 60-53. His other two dunks came on the Monarchs' first basket of the game and Papio's final basket of the first quarter, both of which came in transition off steals by the Monarchs.
Top performers: Akinwole led all scorers with 26 points, including making 12 of 14 free throws. Chang added 20 points and was 8-for-8 from the line.
From the coach: "They were on a mission from the beginning of the season and worked really hard so I'm very proud of them and we're going to go down there and play our best."
Be the first to know
Get local news delivered to your inbox!