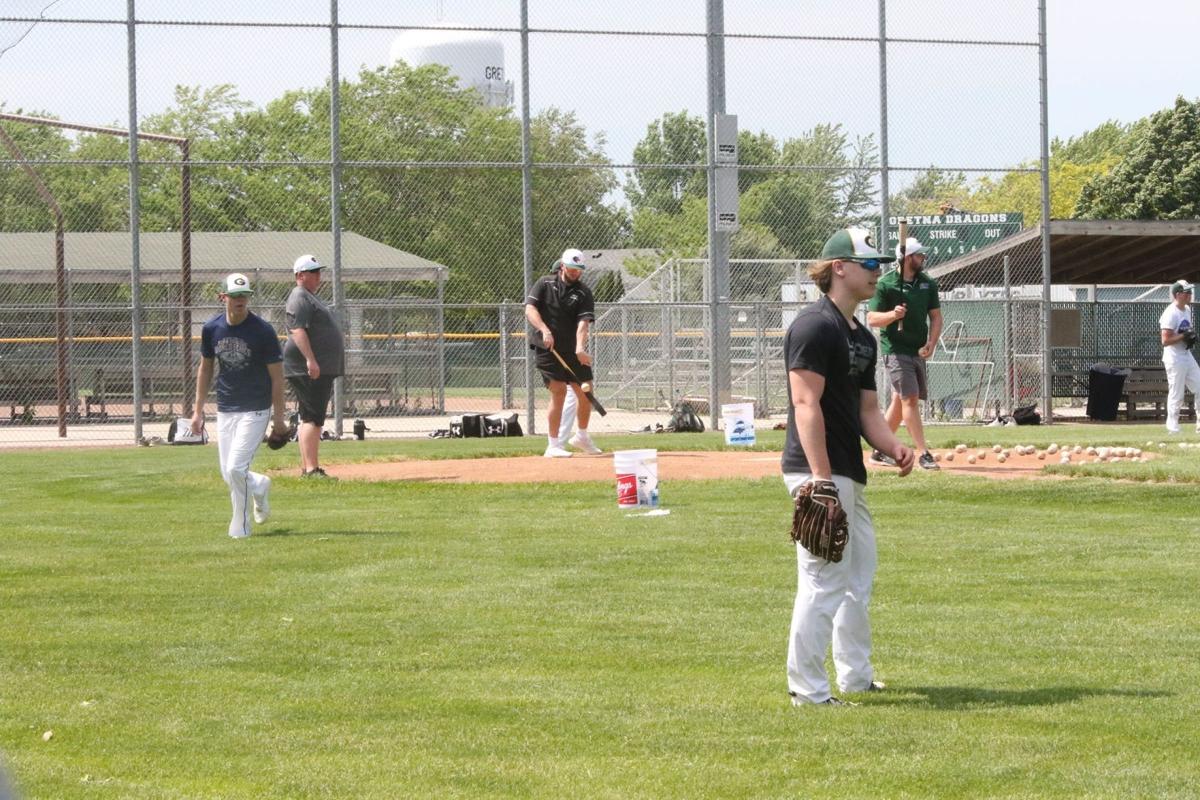 Over the past few months, there have been a lot of questions and concerns about the state of live sports and when we may get to see them again. For baseball fans, the answer is sooner rather than later.
Legion baseball returns this week as practice started Monday and games will come back in a couple of weeks on June 18.
There were some questions about the legion baseball season and the future was looking bleak after American Legion Baseball canceled the postseason, but the word came down from the governor that Nebraska legion and summer baseball could continue.
There are a lot of rules and regulations that the teams must follow to keep health and safety at the forefront of everyone's minds this summer.
"We can start (Monday) with practices so we will do tryouts (Monday) and (Tuesday) and then we will select teams and then games start June 18," Gretna head coach Bryan O'Flynn said. "We talked as coaches and what we will do is anytime a team is going in and out after a game or practice they will go to a separate field and distance themselves and their equipment as well. They will be on a separate field until the team that is on the field leaves the field and then they will take the field.
"Another thing we are going to do is stagger times more than we usually would just so there is less in and out and we can avoid it. We will require that players have their own hand sanitizers as well as us giving it out.
"We talked about getting some sort of UV light that can kill germs and bacteria and help so will be getting that. Plus, we will have our own sanitation and disinfectant at the fields and we will do that after every switch.
"Any time there is a switch of teams we will sanitize everything so that is why we implemented the staggered times. The first week will be telling and if we need to adjust times we will accordingly.
"Hopefully it goes smoothly at the beginning but we will adjust if it doesn't," O'Flynn said. "We are just happy to playing baseball again."
There will no postseason this summer or nationally legion sponsored events, including the world series this year, but the coaches will put on a 10 day Omaha-Metro tournament for the teams in the area to cap off the season and give the players all something to look forward too.
Also, normally the season would end on July 31 but the NSAA recently granted the legion a waiver to play a week past that before they transition into fall sports. So, the season will be extended by a week and into August.
It will be a slow transition for the kids and coaches going into the summer with no spring sports happening.
"We will have to start off similar to the spring season, a little bit slower and get their arms ready and loose," O'Flynn said.
"We are just glad to be playing baseball and we want to play and have fun and build on something," O'Flynn said. "There is no end of the year (national) tournament to build up to but if we can just play throughout the summer and get better along the way that is something we can look forward to as players and coaches."
Be the first to know
Get local news delivered to your inbox!