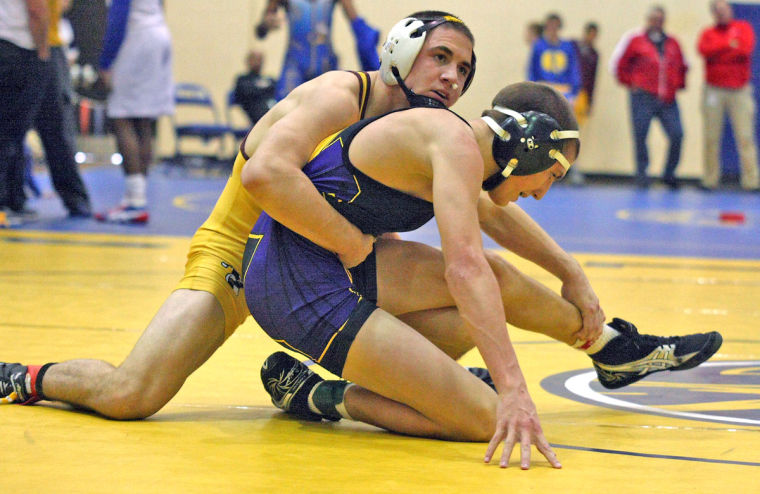 Joey Perez had lost just two matches all season entering the 2013 State Wrestling Championships.
After losing two matches in less than a 24-hour span at state, Perez wasn't sure how to react.
"I was in shock," Perez said. "It was so frustrating because I had worked so hard. I couldn't even take my singlet off."
The Papillion-La Vista senior entered state a season ago as one of the favorites to bring home a 120-pound Class A title. Already a two-time state medalist, Perez rolled to a 44-2 season that included Metro Conference and district titles.
But three days before state, Perez came down with "mono-like symptoms" that robbed him of the fire and intensity he was used to displaying on the mat.
"I always pride myself on my conditioning, but in my first match, I was shot after 30 seconds," he said. "I was wrestling about half-speed."
He survived the opening round before two straight losses left him off the medal stand for the first time in his career.
"The worst part was watching him not be able to do things he would normally do," Papio coach Mike Braun said. "He never said anything to me about being sick. You kept hoping he would get better, but it didn't happen for him.
"He had a such a great year and it deprived him the chance to wrestle for a title and go through the (parade of champions)."
As disappointing as the end of the season was Perez, he could take solace in the fact he knew he would get another shot. It's an opportunity he doesn't plan on wasting.
"I think it's given me more motivation for this year," he said. "I know this is my last chance and I'm taking on more of a leadership role and giving 100 percent each day."
Braun said that leadership role is evident each day in the wrestling room.
"He's a kid that I point to and use him as an example," Braun said. "He's got great focus and he understands that he's got a higher level he can get to."
Perez, who makes the jump to 126 this season, says he's watching what he's eating, something he thinks might have played a role in his illness.
"My diet is definitely something I've improved on," he said.
It would be hard to improve upon his stellar record from a season ago, but his biggest goal is to improve the way his season ends.
"The thought of going unbeaten has crossed my mind, but the ultimate goal is to win a state title," he said.