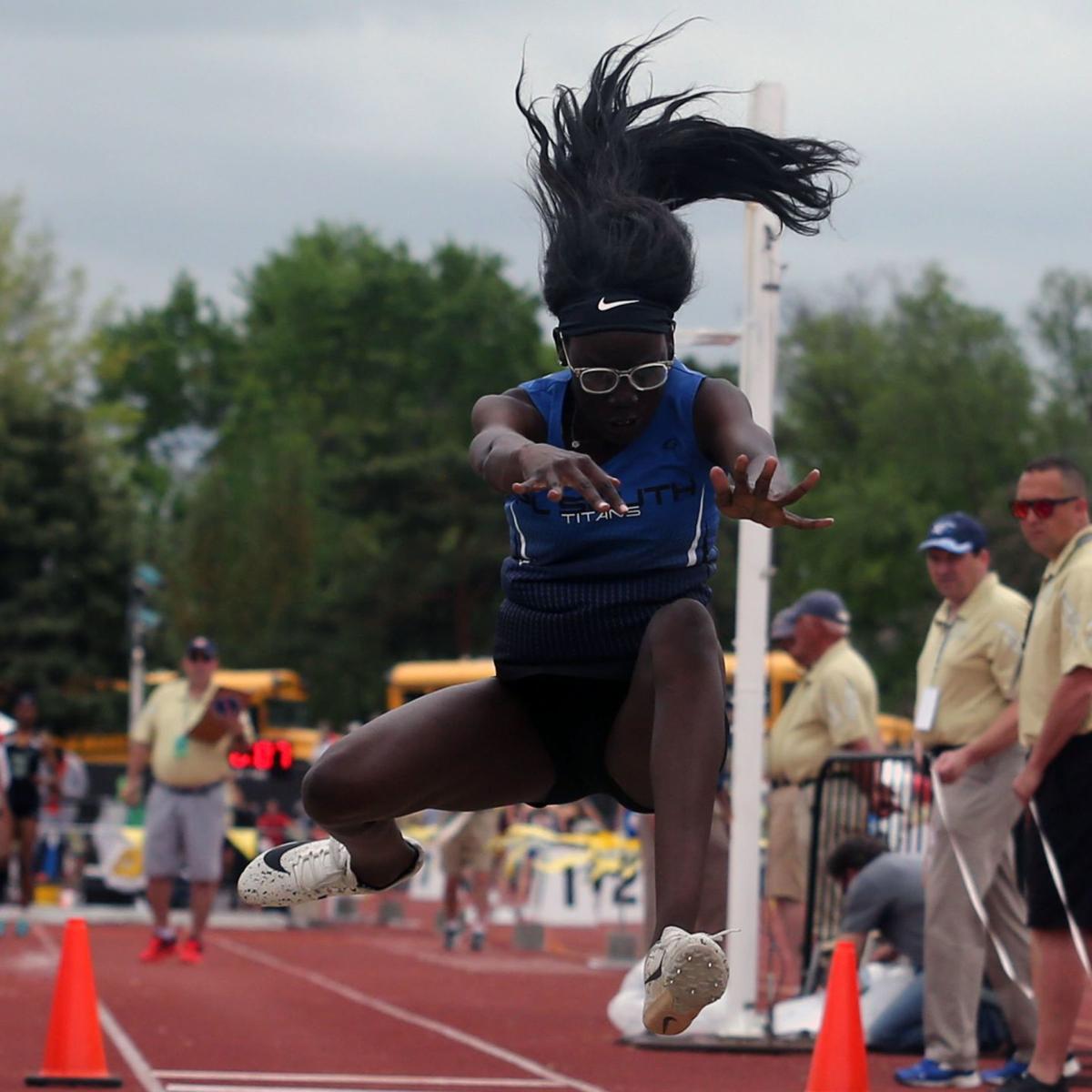 Though spring sports are not around to entertain, the Papillion-La Vista South Titans and junior Sunday Thiyang have still been working out to stay on top of things.
With all spring events called off due to the COVID-19 pandemic, athletes have been finding ways to stay active and fit. At Papio South, Thiyang looks to stay in tip top condition with morning workouts. Whether it be from the comforts of home or at one of the area's parks, Thiyang isn't taking this time off as she looks to come back better than ever and win another triple jump state title.
"I've been doing some light workouts here and there," Thiyang said. "Obviously, most tracks are closed right now, so you have to go out and find a trail or something to run on.
"That's what I've been doing and I just go on runs in the morning and I usually do it in the mornings because then there is some pretty views as I run, and since there's no gyms right now either I've been doing in house workouts."
These times are definitely not what anyone expected, which obviously brings some disappointments. For Titan coach Jerrid Johnson, he's not only disappointed for Thiyang, but for everyone who was returning for what could have been a special year.
"The disappointing thing for Sunday and really all of our athletes is we don't get the opportunity to see what we learned from our experiences last year," Johnson said. "We don't get to see if the changes we made in our training were going to help us close the gap on Lincoln Southwest and get closer to a state title.
"We were bringing back over 80% of our points from last year's state runner-up team, and with this senior class we were going to be incredibly deep this year. So going into the season we felt like we had the opportunity to make another run at a top-two finish at state."
Fortunately for Thiyang, there is next year. However, she still wishes she had the opportunity not only to defend her title, but to there competing and improving with with her friends.
"I was mad at the fact that we can't really do anything this year," Thiyang said. "Like seeing every big meet like state and such getting called off, there's good competition out there. I wanted to see if I could do better than I did last year and compete with others while also competing with myself."
Having to sit this year out has certainly lit a new fire under Thiyang, for she now knows next year is all that's left.
"I definitely want to go out big," Thiyang said. "Especially being so close to some of the seniors this year and knowing that we don't get to run this year makes me realize I need to go out even stronger in honor of these seniors that didn't get to go out this year."
Johnson also feels for the seniors, as he says they have done wonders for the program. However, he has just as many concerns about his underclassmen and returnees for next season, which is why he is trying to keep everyone active by providing some outlets from their houses.
"We are sending some pretty basic workouts to the girls five days a week," Johnson said. "Honestly, my focus right now is giving the girls an outlet to get out of the house and hopefully enjoy the weather and enjoy some physical activity.
"It's tough because almost all of the events in track and field are really technical, and you aren't going to get better at them by just working harder or running more or lifting more weights. There are a lot of technical skills that have to be taught and repeated, especially to our younger athletes.
"So I am concerned about our underclassmen missing out on a year of development. That's going to be really tough to get back."
Be the first to know
Get local news delivered to your inbox!