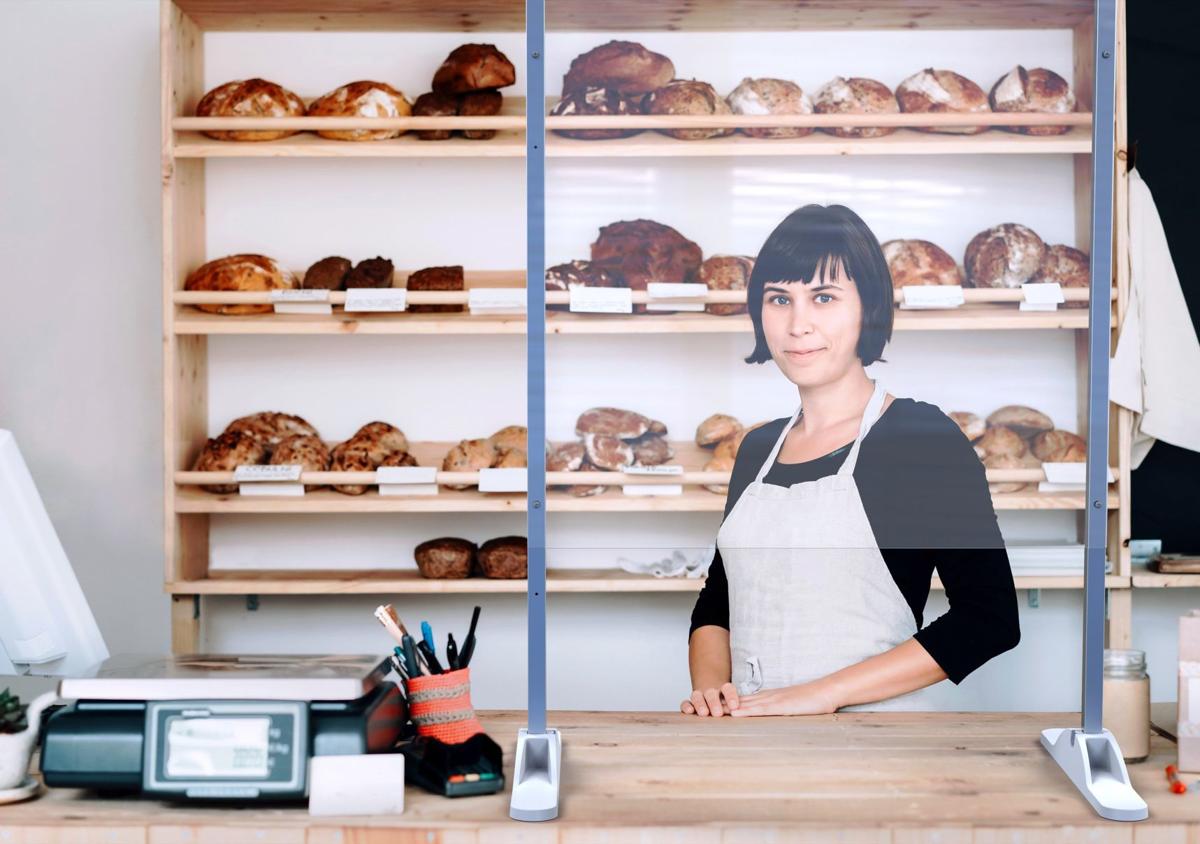 A production facility in La Vista will be manufacturing thousands of protective shields for businesses around the country.
Pivot International designed two sizes of guards to safely shield employees from airborne transmission of the coronavirus when working with the public. What makes the "Pivot Shield" unique, Pivot International CEO Mark Dohnalek said, is that they're tall enough to protect people but also small enough to be portable.
According to a news release, the shields help businesses maintain social distancing guidelines and are FDA approved. It's designed for offices, salons, retailers, restaurants and clinics, among others.
It will initially produce 10,000, or 400 per day, for orders placed. Dohnalek said he expects a demand of about 100,000 within the next few months, so they'll continue to make more.
The company also makes medical devices, Dohnalek said, and a variety of personal protective equipment.
Dohnalek said the company chose to produce the shields out of its La Vista site because it is Pivot International's biggest U.S. manufacturing facility, employing around 100 people. On a long-term basis, he said they intend to continue expanding the site.
"It's going to continue to grow," Dohnalek said. "It'll be a company that will be hiring. Some cool stuff will continue to be made there."
Be the first to know
Get local news delivered to your inbox!