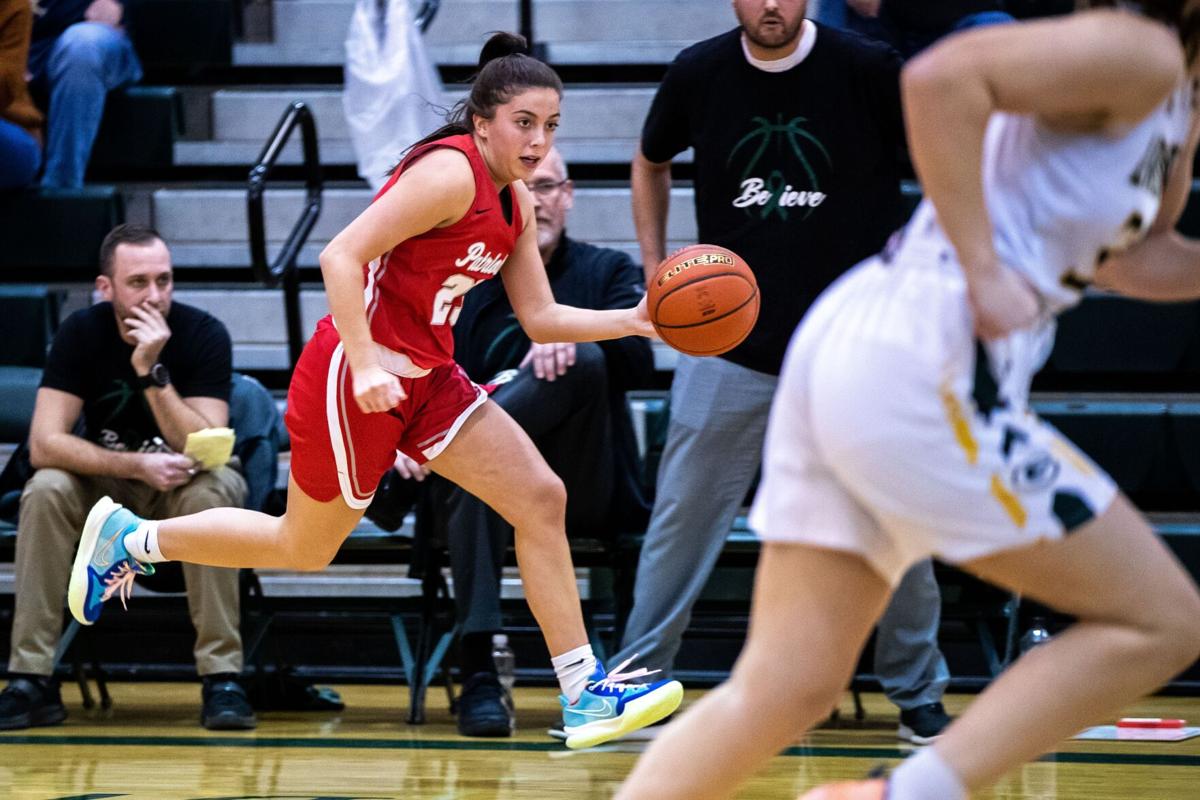 It wasn't a typical win for Millard South on Thursday night, but the Patriots did enough to remain undefeated.
Top-ranked Millard South moved to 13-0 by grinding out a 53-34 road win over Gretna. The scoring output was a season low for the free-wheeling Patriots, who average 70 points per game.
"We wanted to speed them up as much as we could," Millard South coach Bryce Meyers said. "They did a good job of controlling the pace."
The 7-5 Dragons jumped to a 6-2 lead, but a 12-0 run put the Patriots in charge. Gretna got no closer than six the rest of the way.
"We competed but we were out of sync at times," Gretna coach Jerome Skrdla said. "They're an excellent team, and their pressure can create problems."
The Patriots' full-court press forced 20 turnovers, which didn't help Gretna's upset chances. The Dragons also hurt themselves at the line, sinking 8 of 17 foul shots.
Millard South led 26-17 at halftime and 41-28 entering the final period. Mya Babbitt scored nine of her game-high 19 points in the third quarter to keep the Patriots well in front.
Babbitt also sank four 3-pointers — two in each half.
Khloe Lemon added 15 points, and Lexi Finkenbiner had seven points and seven rebounds. Cora Olsen, who missed the previous seven games while nursing a high ankle sprain, had four points and six rebounds.
"She didn't score a lot but she made a lot of plays," Meyers said. "It was nice to see her back out there."
Grace Huntwork had 10 points for the Dragons, while Symone Parent had eight points and eight rebounds.
"They went on that early run, and we never could catch up," Skrdla said. "That's what good teams do."
Skrdla, in his 27th season as coach, will have to wait a little longer as he approaches a milestone. He is four short of 600 wins, a mark that only four girls basketball coaches — John Larsen, Ken Cook, Jim Miller and Russ Ninemire — have reached.
Millard South (13-0) 14 12 15 12—53
At Gretna (7-5) 6 11 11 6—34
MS: Miranda Kelly 3, Megan Belt 3, Lexi Finkenbiner 7, Cora Olsen 4, Mya Babbitt 19, Khloe Lemon 15, Juliana Jones 2.
G: Sydney Zabloudil 2, Allison Marshall 2, Grace Huntwork 10, Aiden Pohlman 3, Sidney Reimer 5, Brooke Rose 2, Emma Schweigart 2, Symone Parent 8.