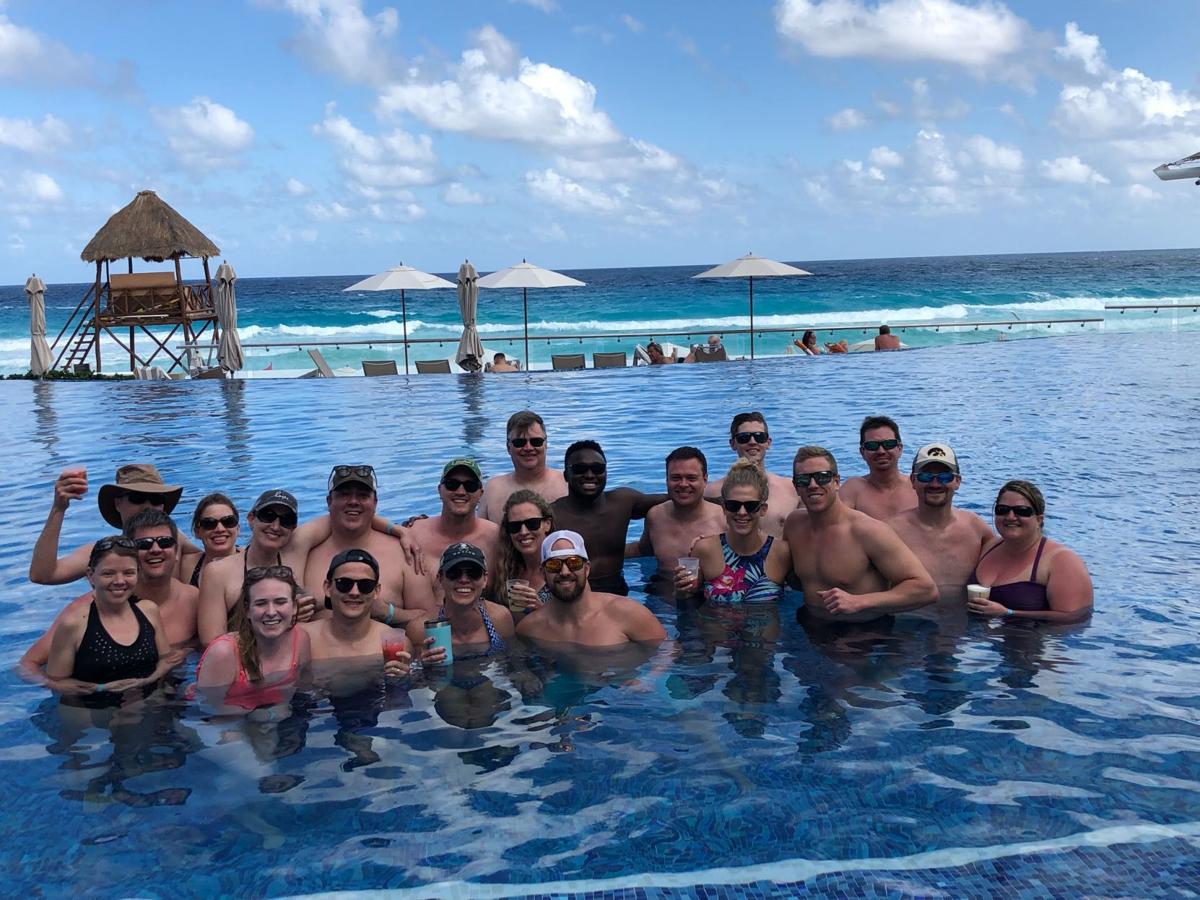 One of Object Partners Inc.'s benefits is so great that new employees can't quite wrap their heads around it at first.
Free health care. The software consulting firm covers 100 percent of employee health insurance premiums and expenses.
"I've been here eight years and haven't spent a dime on health care," said Mark Ruch, OPI's director of consulting services. "People say, 'There has to be a catch.' But no. It's 100 percent free."
The company's headquarters is in Minnesota, but its satellite office in Omaha plays a key role.
Growth
In six years, OPI has grown from roughly 16 consultants to 40 based in Omaha. Ruch said 2019 has been an especially good year so far thanks to a market uptick – the company hired more people between Jan. 1 and March 1 than it did in all of 2018.
"Some of the big stuff companies were planning started to execute in the cloud environment," Ruch said. "It all went to fruition this year so we expanded our team."
Hiring
Object Partners looks for highly experienced, senior-level software engineers who combine both attitude and aptitude, Ruch said.
"It comes down to people who are self-driven and motivated to learn new technologies to be on the leading-edge of things," Ruch said. "That's a good chunk of what our consultants have to do. They don't go in as an expert on the exact piece, but they have knowledge and experience and can adapt on the fly."
Training
Object Partners offers its software consultants a yearly education and training budget of $1,000 to $2,000 for conferences, training, books and other resources that allows them to stay at the forefront of technology. Ruch said if an employee wants to participate in more job-related training, he or she can be reimbursed for the cost.
"It gives people an opportunity to learn about things they think are interesting and will help them in their jobs," he said.
All pieces of OPI's overhead, non-billing organization are geared to assist consultants on their ultimate career path. "We strive to put our consultants in jobs that challenge them intellectually as well as technically."
Culture
In addition to beer and cold brews on tap, the OPI office has a friendly, laid-back culture that employees both thrive in and appreciate, Ruch said. Everyone jokes around, he added.
"We had a client event, and a new hire who started this week started harassing one of our sales guys," Ruch said. "Everyone gives everyone a hard time here.