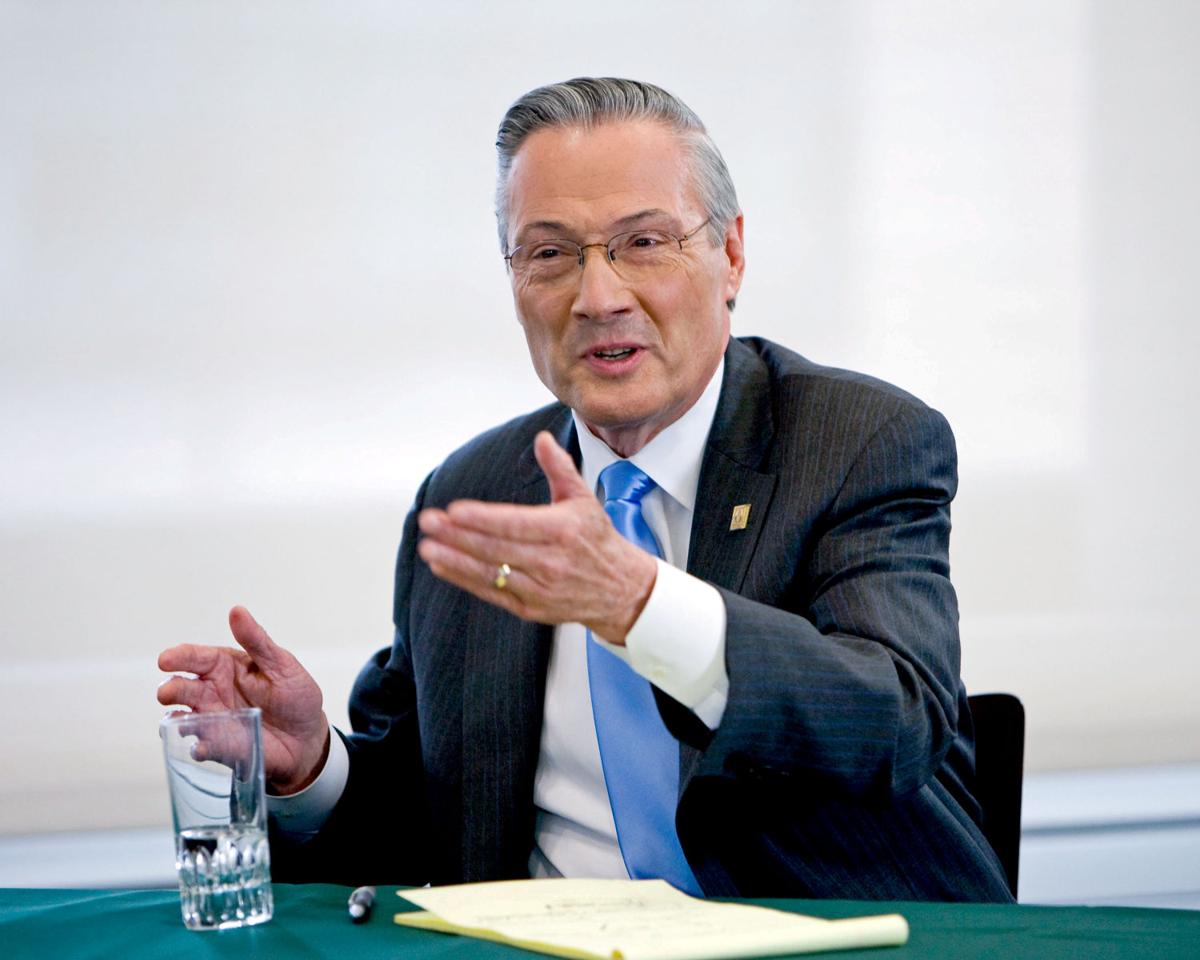 A student graduating from any high school in Nebraska, and just about 90 percent of our youngsters do, should realize that the more formal education one has, the better the odds for higher and increasing earnings, and a more satisfying life.
More knowledge predicts more success in life — and that can be both in terms of the happiness quotient and financial circumstances.
Too many families and graduates overlook Nebraska's wealth of excellent post-secondary educational options, both public and private. A thorough review of the many choices demonstrates how lucky we are in our comparatively small state. We have an outstanding, well-rounded land-grant public university and research system and fine state colleges. We have a broad choice of large and small private and faith-based universities and colleges, alongside an extensive and well-run community college system and a wide variety of technical, vocational, and online educational opportunities that are nationally ranked.
Studies confirm that two-thirds of all jobs in the future in Nebraska will require formal education beyond high school. Half of our approximately 24,000 high school graduates each year do not enroll for even one hour or class for further formal education. This leaves just half — or approximately 12,000 students — to either enroll in one of Nebraska's institutions of higher learning or leave the state to do so.
The focus of the short piece is to make the case that the options offered above high school formal education, particularly by the University of Nebraska system's campuses to Nebraska residents, are more competitively ranked in affordability and provide access to good job opportunities thereafter.
This is a shout-out to shop for college in Nebraska first!
My experience revolves around the University of Nebraska and its four campuses, the Universities of Nebraska at Omaha, Lincoln, Kearney and the Medical Center, as well as the Nebraska College of Technical Agricultural in Curtis, Nebraska.
Our state's long-term economic success depends on increasing educational attainment and partnering between higher education and business to foster job creation to attract and retain our well-educated graduates.
Our workplace has changed dramatically and will continue to rapidly evolve. An agile 21st century workplace that develops great jobs and a progressive and lively living environment in agriculture, engineering, information technology, education and the arts, medicine and allied health professions is critical. Post high school study and degree completion are the keys to Nebraska's future.
And it is indeed a bright future.
We have affordable, quality post-secondary institutions. Nebraska leads the nation in maintaining competitive pricing for college. The ease and flexibility of transferring academic course credits between our colleges and universities is a real plus. Both UNO and UNL are ranked in the top 10 veteran-friendly schools in America. Nebraska on-campus living is affordable, and individual counseling with each student contributes to improving graduation rates and resulting in one of the lowest student debt loads per graduate in the country.
Well over half of the University of Nebraska student body on its four campuses (50,000-plus students) receive financial aid, meaning they don't pay the "sticker price" for tuition. Nearly 7,000 students qualify for full tuition coverage through the university's Collegebound Nebraska program.
UNL anchors a bright future in the Big Ten Conference, as does UNO in Division I and UN-Kearney with its fine athletic program in Division II. Professional societies, sorority and fraternity affiliation choices, great teachers, modern classrooms and laboratories and on-campus living all combine for a great educational experience.
This effort is paying off. We are increasing our in-state enrollments and retention of enrolled students, and the business community recognizes this response by providing great jobs for our graduates.
There is no better place — there is no better deal.
Outlook 2015: Omaha Strong
A special report on the might and muscle of this community. This 30+ page special section was delivered with print editions of the Omaha World-Herald on Sunday, Feb., 1, 2015.
Click here to read more stories about what's in store for Omaha in 2015. »