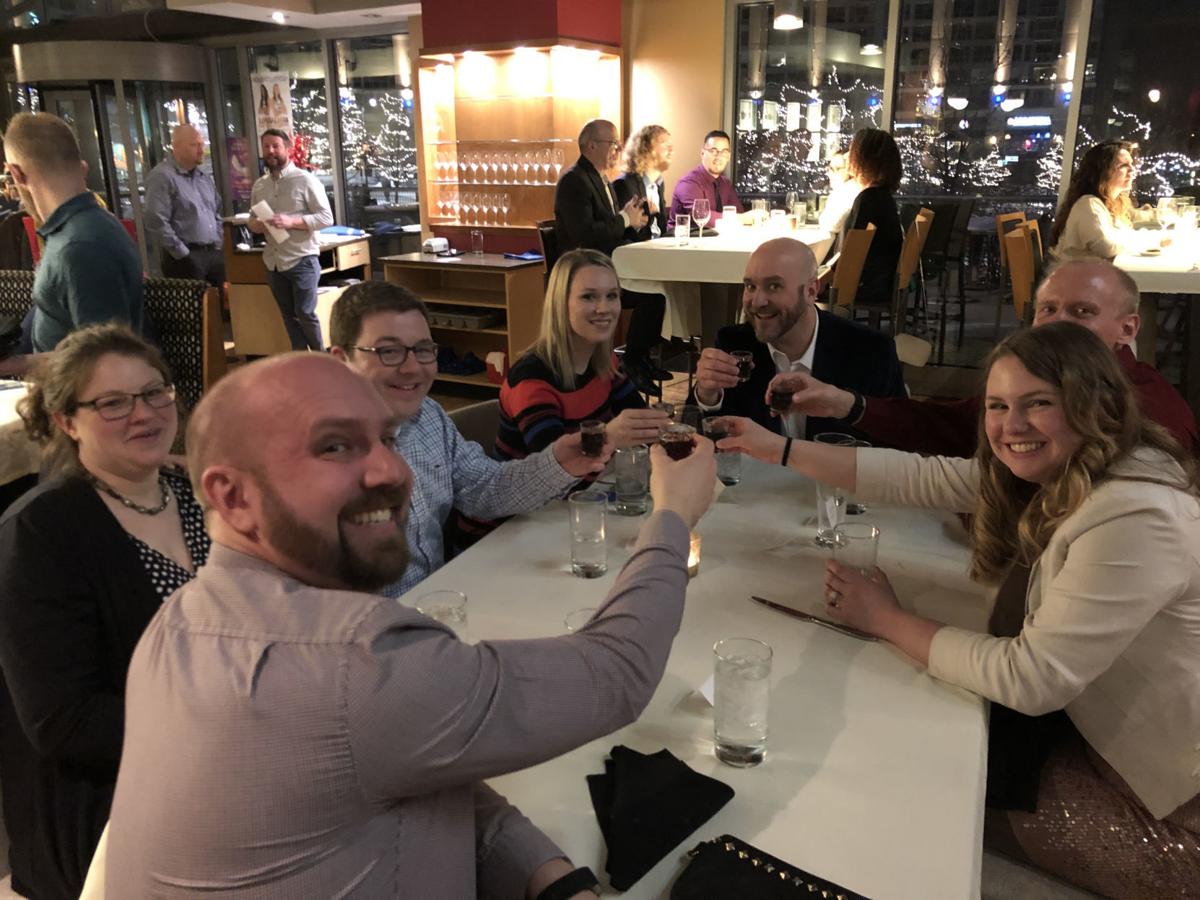 Best Places to Work in Omaha was created in 2003 by Baird Holm LLP to provide local companies the opportunity to measure employee engagement and build a stronger workplace in the process.
Since inception, the initiative — which involves an online survey administered by Quantum Workplace — has attracted 611 participants and generated 135,490 survey responses.
Quantum Workplace conducts similar surveys in 40 metro areas nationwide. Omaha's survey is sponsored by the Greater Omaha Chamber. Questions pertain to various aspects of the workplace, including morale, environment, engagement, training, recognition and opportunities for advancement.
Companies with 25 or more employees compete for a spot on the annual Best Places to Work in Omaha list. The rankings identify the top five companies in two categories: 25 to 200 employees and more than 200 employees. Sustained Excellence Awards also are given to companies that compete regularly and repeatedly land on the lists.
The 2019 honorees — 12 total — will be recognized May 23 at a luncheon at CHI Health Center Omaha.
"Companies that reach the top of Best Places to Work lists are the best at making sure employees feel recognized for great work," said Quantum Workplace CEO Greg Harris. "They put tools and process in place that support strong relationships between managers and employees. They clearly set and communicate strategy while helping every person and every team know how their daily work impacts that strategy. And they consistently seek employee feedback on what's working and what's not."
Surveys can be a tough pill to swallow, Harris said. "To ask for feedback is to signal your willingness to uncover hidden truth and even work on some change. For that reason, strong, durable cultures are those that get good at asking for feedback. ... It is in everyone's interest to get a little better every day."
Data collected in 2018 showed that 64.5% of Omaha employees were highly engaged while only 2% were disengaged. "That 64.5% is strong, but it was actually lower than the 67.3% from 2017," Harris said. Nationally, 67.5% were highly engaged and 2.3% were disengaged.
All participants win if they thoughtfully consider the results of their surveys and take action to move their company forward, said Kelli P. Lieurance, partner, Baird Holm. "This initiative has become an invaluable tool for employers by providing a platform to set and measure engagement goals tied to their business plans."
Enrollment for the 2020 Best Places to Work in Omaha survey begins in November. Survey data is collected in January, and results are reported to companies in late February.
The cost to participate is $750 for companies with 25 to 200 employees; $1,000 for those with more than 200 employees. Chamber members receive a discount. To learn more, visit bairdholm.com.
2019 Best Places to Work in Omaha
Companies with 25 to 200 employees
2. Vetter Health Services Inc.
Companies with more than 200 employees
Prime Time Healthcare LLC