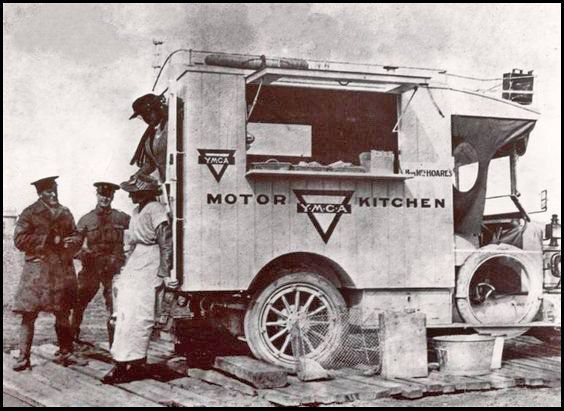 Since 1844, the YMCA has been an organization dedicated to tackling turmoil and despair. Perhaps a dramatic statement if you think of the Y as summer camp, pick-up basketball and swimming laps.
But take a closer look at its history of serving in times of need and you'll see that it's much more than just a gym.
The Y has served through some of America's most troubling times of crisis, including the recent coronavirus pandemic, and with its strong community of supporters intact, has shown resilience and fortitude to not just survive, but help our community thrive. It's a collective show of vested supporters on a mission aimed at strengthening the foundations of community through healthy living, youth development and social responsibility.
Formed in mid-1800s London, in a time when young men needed organizational guidance to escape the hazards of life on the streets, the Y was intent on tackling social issues. Shortly thereafter, on the docks of Boston in 1851, the YMCA was launched in America, for similar social reasons.
From the beginning, the Y showed positive influences with the first YMCA for African Americans in 1853, and the first-known English as a Second Language program for immigrants in 1856. The Civil War saw 5,000 members and volunteers distributing medical supplies, food and clothing, as well as teaching soldiers how to read and write.
On the streets of Chicago in 1867, the Y took on the pressing issues of safe and affordable housing, starting in a modest Farwell Hall dormitory and growing to offer more than 100,000 rooms across the country by 1940, more than any hotel chain at that time.
Some of this lodging provided the backbone for essential growth and development projects such as the railroad, lumber and mining, and for essential staff such as traveling military and wartime personnel.
By World War I, with the Y organization on solid ground, volunteerism flourished, and, working with the United War Work Council, the Y contributed more than $235 million — equivalent to $4.3 billion today — for relief work.
World War II saw the Y, along with five other national voluntary organizations, form the United Service Organizations for National Defense, today known as the USO. In addition, YMCA staff working secretly in U.S. internment camps that held 110,000 Japanese Americans, organized educational clubs and athletic activities for the children.
While perhaps not as dire as war or pandemics, as industrialized nations and economies grew, other pressing health, social and youth development needs emerged. The Y continued to contribute toward change offering everything from organized summer camps for kids to health-related classes for seniors.
And with obesity in America constituting a crisis in and of itself, the Y has tackled the issue head-on with engaging programs including Healthy Kids Day, Y Weight Loss, Delay the Disease diabetes prevention and other important health and wellness opportunities provided for everyone in the community.
Locally, as we all battle this pandemic together, the Y has been proud to provide child care services to doctors and nurses on the front lines, at three CHI Early Learning Centers across Omaha. And, truly, it's the continued support of members, donor contributions and numerous grant opportunities that allow the YMCA of Greater Omaha to continue to serve.
And so we say a sincere thank you to all our community members who have shown their support by choosing to #StickWithTheY.
Be the first to know
Get local news delivered to your inbox!