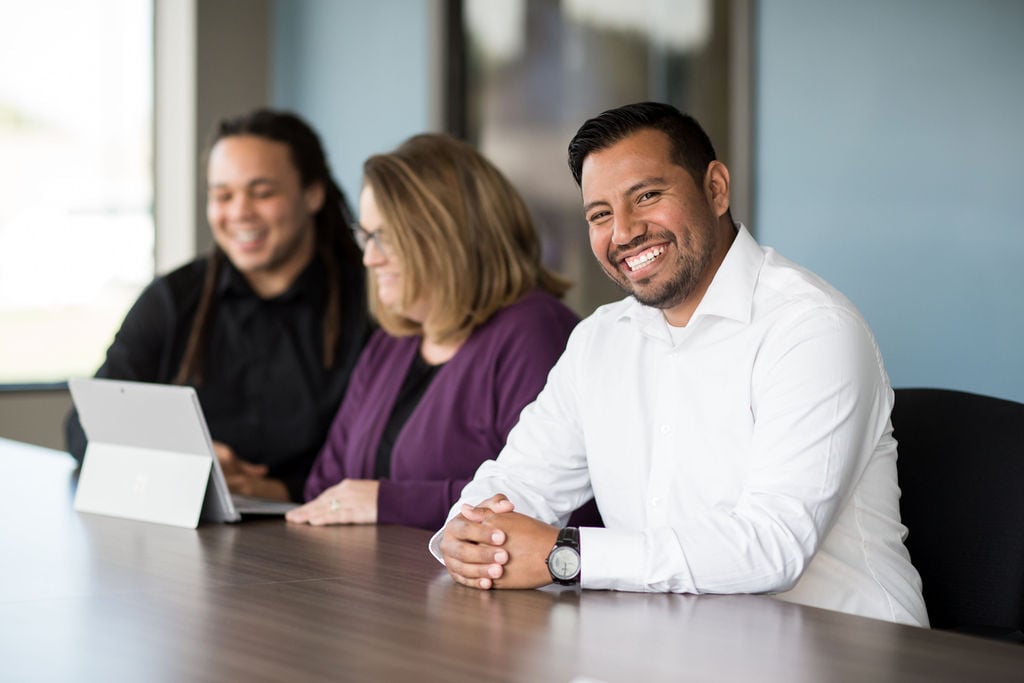 In 2021, Midland and ICF-NE have continued this partnership to support the growth of their Masters of Business Administration students and alumni. Todd Conkright, the dean of the Dunklau School of Business at Midland University, said Midland's MBA offers this opportunity to help students focus on areas of strength or work on areas that they find challenging.
"The professional coaches have tools that help MBA students build a strategic and tactical plan to make a positive impact in their life and professional goals," said Conkright. "Providing professional coaching supports our holistic approach to student development and success." 
A recent report by ICF revealed that professional coaching helps employees improve their performance at work by 70%. The program, created collaboratively with ICF-NE co-president and certified coach Donna King, ACC, allows students and alumni to develop their skills in congruence with Midland's MBA program.
"ICF Credentialed Coaches go through robust training and abide by a strict code of ethics and standards to bring the highest quality of coaching to MBA students and alumni," said King. "Coaching helps set them on a path to achievement and leads to greater personal and professional fulfillment."
According to an ICF Global Consumer Awareness Study, employees who received coaching saw a significant improvement in engagement, retention, career progression and business impact. Susan Payne, a mortgage secondary market manager at Cobalt Credit Union and current Midland MBA student, worked alongside her professional ICF-NE coach, Mandy Kubicek, to increase her confidence and take more risks professionally in her current role.
"When I signed up for coaching, I was super busy with a full-time job, the MBA program, and had recently been through some major life changes," Payne said. "Mandy helped me reduce my immediate workload and prioritize my longer-term professional goals. She also helped me to discover why I sometimes doubt myself, which quickly boosted my confidence and led to both personal and professional changes."
The Midland MBA program offers a hybrid model and uses a marketplace-back approach, bringing in industry leaders to teach courses and introducing current real-world approaches and techniques into the classroom.
In offering a benefit of such value to current Midland MBA students, plus free lifelong learning opportunities such as the MBA for Life program offered to graduates, Midland University is working alongside students to help them grow professionally.
The Dunklau School of Business at Midland University helps business professionals reach new heights and gain valuable real-world experiences. Midland offers a variety of graduate level opportunities including a Master of Business Administration, and several graduate level certificates of completion.