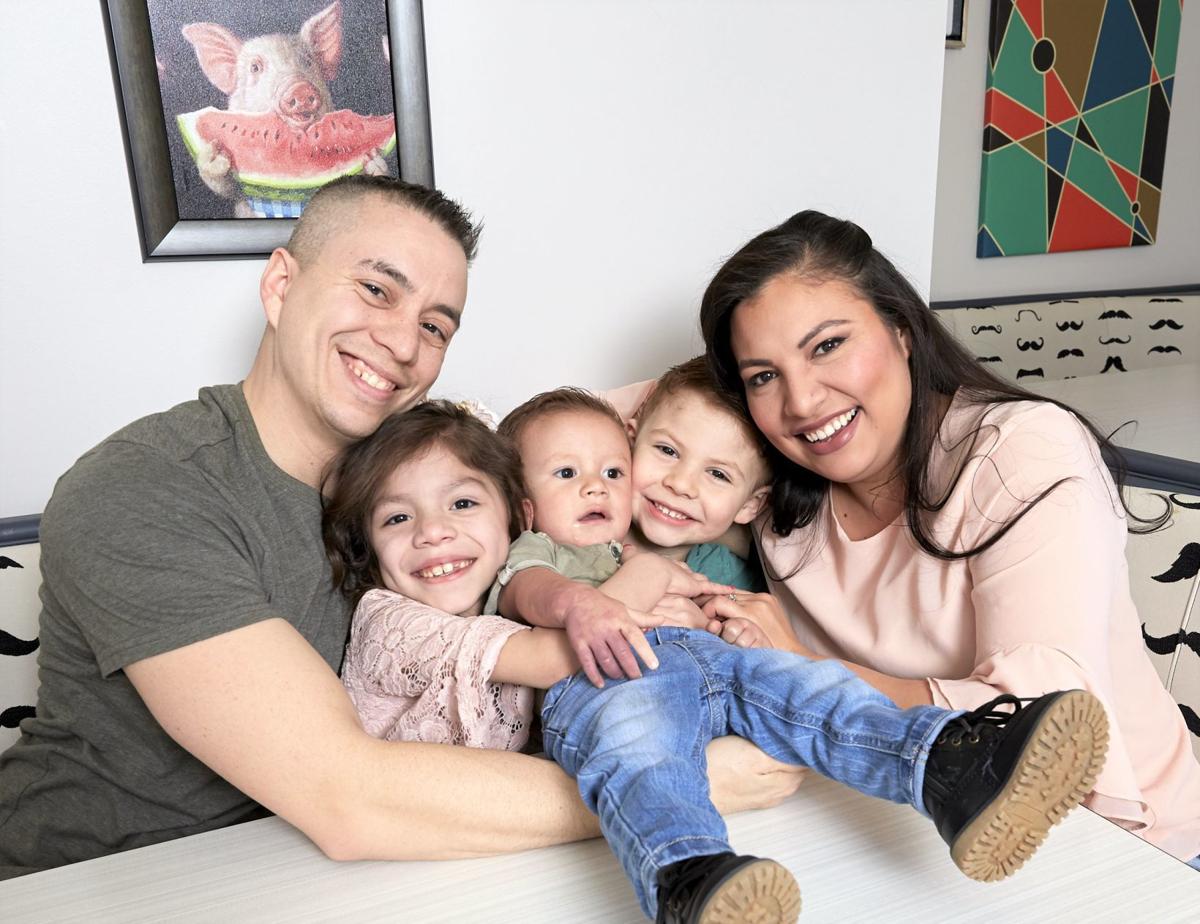 Eden Schmitz had her "best year ever" in 2018 – just two short stays in the hospital.
For most kids, those two stays would not qualify as much of a milestone.
But for 6-year-old Eden, they represented a whole new world.
"Before our move to Omaha," said Eden's mother, Theresa, "she was in the hospital nearly every month. Some stays were for two or three months."
Eden was born May 19, 2012, in Albuquerque, New Mexico. The next day, she was diagnosed with duodenal atresia after doctors found what appeared to be an intestinal blockage.
Her hometown doctors referred her to the intestinal rehabilitation program at the Nebraska Medical Center in Omaha.
Eden's parents needed a place to call home so they could focus on the newborn's care. That place was Ronald McDonald House Charities in Omaha, and it was the first of several stays there for the family.
In 2014, the family was back in Omaha so Eden could receive a triple-organ transplant – a new liver, small intestine and pancreas.
Ronald McDonald House again became a home away from home. "The meals provided by the volunteers as well as the pantry donations really helped us get on our feet," Theresa said.
"Many times we were flown from New Mexico to Nebraska without much time to prepare. As a transplant family, we just never knew if this was a 'quick' two-week stay or if we would be in-patient for months."
Theresa's husband, Daniel, said that without the Ronald McDonald House, the family would have needed to look into long-term rental housing options during Eden's lengthy stays, including one for a transplant-related cancer.
"To think about paying not only for a mortgage back home but rent on top of that, it was monumental," he said in a 2016 blog post on the House website.
"We were sinking pretty hard for a while financially, and the Ronald McDonald House helped a ton with that."
While the Ronald McDonald House did not provide direct financial aid, its other support meant a lot.
"It's gotten us through some very hard times, times that we've had less than nothing," Daniel said.
Families now have better and quicker access to financial support with the move of Angels Among Us into the Ronald McDonald House. The organization offers help for expenses such as mortgage payments, utilities and other bills for families with children battling cancer.
Because Eden faced continued care from her Omaha doctors, the family made the difficult decision to move from its hometown. Theresa said the Ronald McDonald House helped out again.
"Without their organization, we wouldn't have been able to transition from New Mexico as quickly as we did.
"With their help, Eden is so much more healthy than she's been since her transplant. We are forever grateful for all they did for our family throughout our daughter's recovery.
"From our first stay when Eden was just 2 months old to our last when she was 5 years old, they have been a huge part of our journey and have given Eden so much more than we could express."
Theresa said the family's greatest blessing in the midst of all the chaos was coming to Omaha and knowing Eden was getting the absolute best care she could get.
"The doctors in Omaha saved her life."
Eden is now in first grade with her brother Malakai, 5. Both are home-schooled. They have another brother, Ezekiel, 1. Daniel is an officer with the Omaha Police Department.
Theresa said the move from New Mexico in 2016 was "the hardest decision we've ever had to make as a family. We left all we knew and loved to get Eden to Omaha."
Two years later, they are in a home around the corner from the University of Nebraska Medical Center. The kids play sports. They attend Westside Church.
They say they have had tremendous support from the hospital staff, their church and their friends from the Ronald McDonald House.
"The staff at Ronald McDonald House will always have a very special place in our hearts," she said. "They supported us and became our Omaha family during our stays. We stay in communication with them and appreciate the friendships we've developed."