When Lincoln's South Beltway opens for traffic in 2023, Olsson's work on the $352 million project falls into the category of "out of sight, out of mind."
That's a good thing when you think about this portion of the work Olsson is providing.
Olsson is performing nondestructive testing (NDT) for each butt weld used to construct the three steel bridges along the 11-mile freeway. When the freeway is open, Olsson's NDT team will have used radiographic testing to inspect more than 500 bridge beam butt welds made by Capital Contractors, Inc., making sure each one is up to code and safe for motorists.
This work is mostly hidden from the public's eye.
"We play a small role in the overall project, but we have a major role in the quality control of the steel girders used to build each bridge," said Jessie Beach, team leader of Olsson's Lincoln and Sarpy NDT teams.
Nearly 110 steel girders will be used for the steel bridges along the South Beltway.
The South Beltway is expected to ease congestion on Nebraska Highway 2 by providing semitrucks a way to avoid city traffic. Semis account for 20% of highway traffic.
Capital Contractors tapped Olsson to provide radiographic testing using X-rays on all full-penetration butt welds done to the steel girders.
The job for Olsson's NDT technicians working on the project is to make certain each weld conforms to the requirements of the American Welding Society D1.5 Bridge Welding Code.
"We've been working with Olsson for decades — for as long as I can remember," said Chuck Sidles, owner of Capital Contractors. "We've had a long track record of great experiences working with Olsson, and they consistently produce quality work. This particular project is such a large-scale project in overall size and scope, and it requires some of the largest beams we've ever done. It was important to work with someone we know and trust."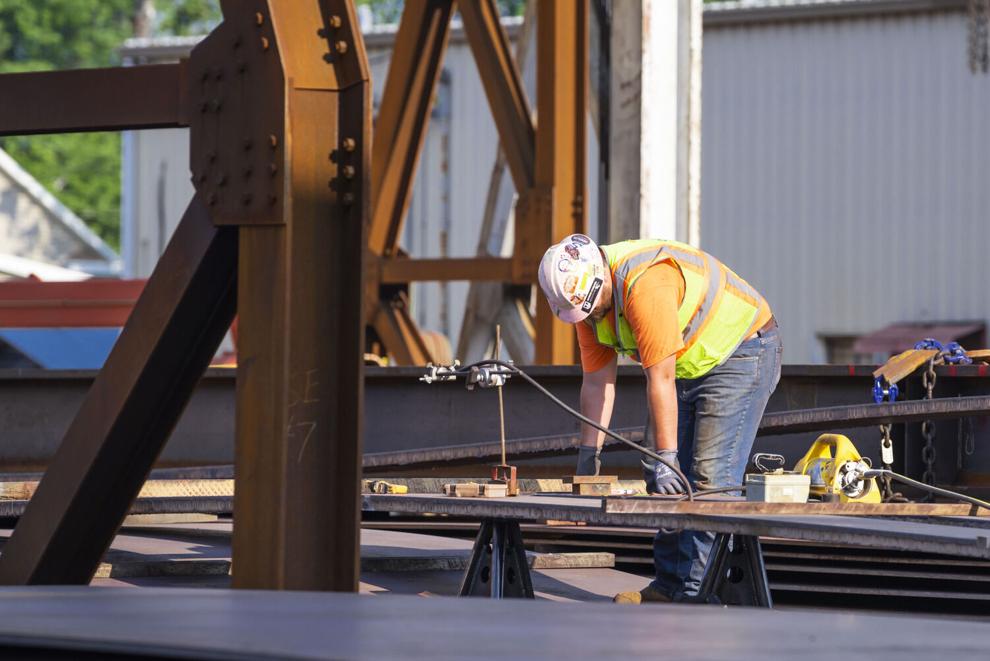 Sidles estimates about 9 million pounds of steel will be used for this project on just the three bridges. Once the steel is in Capital's facility, fabricators cut the plate into pieces to create the girders for the bridges. After a full penetration weld is completed, individual girder components must be independently tested and approved prior to integration into a finished girder.
Radiographic testing involves radiographers using X-rays, gamma rays, or similar radiation on welded joints on steel girders to detect possible embedded flaws in the welds. Only qualified personnel are allowed to administer the radiographic tests.
"Capital Contractors has its own in-house quality control function," Beach said. "They do the visual and magnetic particle testing on all the welds with their CWIs (certified welding inspectors). They also check the requirements for the camber of the steel girder."
Between Capital Contractors' in-house quality control team and Olsson's NDT teams, the steel used on the bridges goes through rigorous testing before final construction.
And that's something future drivers should feel good about.
Olsson is a nationally recognized engineering firm made up of people who craft expert solutions and designs that improve communities. The firm offers design and consulting services in planning and design, engineering, field services, environment and technology. For more information, go to www.olsson.com.