Cut Spike Distillery is known for its locally crafted, award-winning spirits. But when COVID-19 upended life, the La Vista-based business pivoted to keep its stills firing and keep people safe.
The first batch of Cut Spike hand sanitizer greeted people's hands earlier this year amid a sanitizer shortage. The owners of the small-batch, artisan distillery were unsure if making sanitizer made sense. Then they saw a need in the community.
"We never intended on entering the hand sanitizer movement initially. Then UNMC called and we realized there was a huge need," said Cut Spike president Jason Payne. "We just went for it."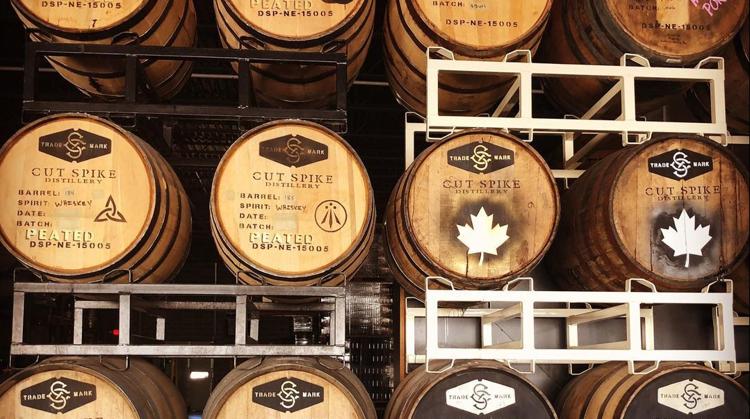 It wasn't easy. Cut Spike prioritizes quality over quantity, with an emphasis on perfecting and exploring new variations of small-batch spirits. The company was started about a decade ago by the same folks behind Lucky Bucket Brewing Company, the much-loved, local brewer based at the same facility where Cut Spike is crafted and sold.
"The fact that we're producing spirits from grain to glass is truly unique to us, and we're proud of that," Payne said.
Pivoting to hand sanitizer required nimbleness and determination. Payne said they essentially built a new company within Cut Spike.
It released the first sanitizer batch within the month at a low price point aimed to help keep the operation afloat. It sent sanitizer to first responders, assisted living centers and others in need. As the school year approached, Cut Spike ran a special for teachers.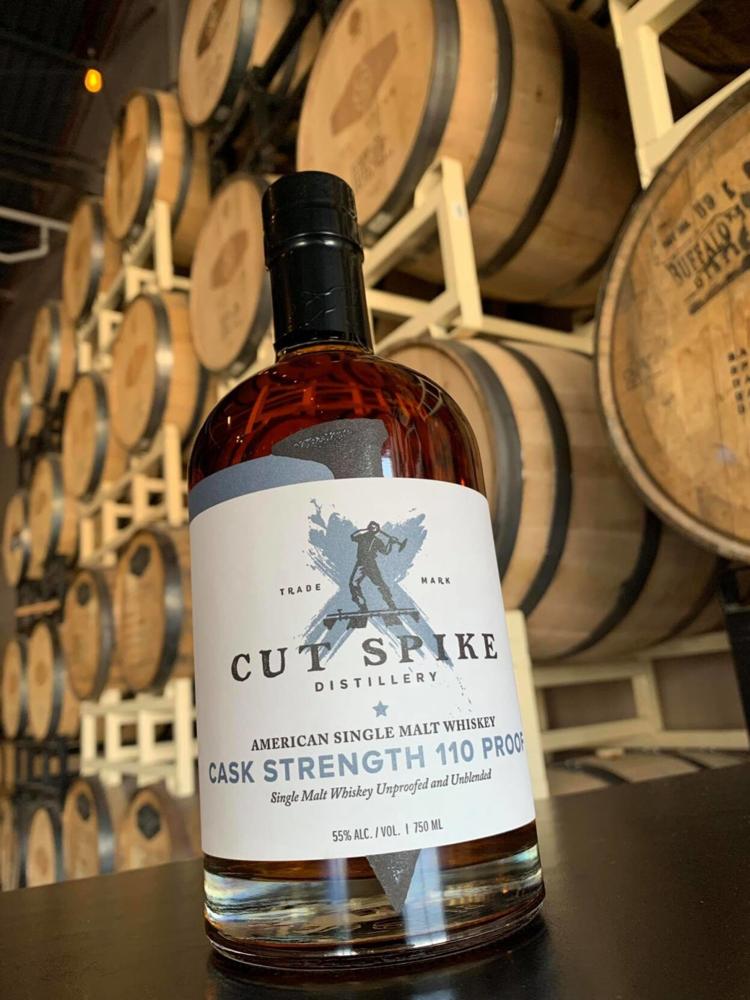 Creative adaptation is hardly new to Cut Spike, a name that signifies hard work and comes from the region's railroad legacy. The Cut Spike crew is constantly experimenting with different takes — such as the Maple Syrup Barrel Aged Whiskey — on its distinguished spirits, including its Cask Strength Single Malt Whiskey, which won double gold at the 2020 Denver International Spirits competition. Handcrafted vodka and barrel-aged rum are other offerings.
Changes are also on display at the company's eccentric tasting room, a rustic and spacious facility where patrons can enjoy and purchase Cut Spike spirits and Lucky Bucket beers. The adaptations are designed to ensure a safe, relaxing experience for customers during the pandemic.
It recently opened an outdoor patio where customers can enjoy a beverage by the roaring fire pits.
"It's a very comfortable space to sit down, relax and enjoy some good beer and good spirits," said Samantha Aistrope, manager of the tasting room.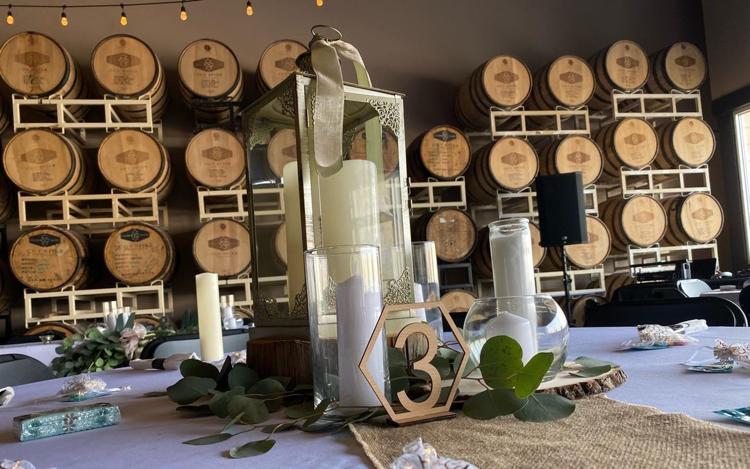 Creating barrel-aged spirits at an affordable price is no easy endeavor even in the best of times. But with community support and innovative energy, Cut Spike has navigated the pandemic while offering a sure thing during uncertain times: premium spirits a cut above the competition.
"It's a great little lesson in how the community can come together, work hand-in-hand to solve problems, and ultimately take care of each other," Payne said.
Visit the Cut Spike Distillery and Lucky Bucket tasting room at 11941 Centennial Road, La Vista. Find them online at www.cutspike.com.