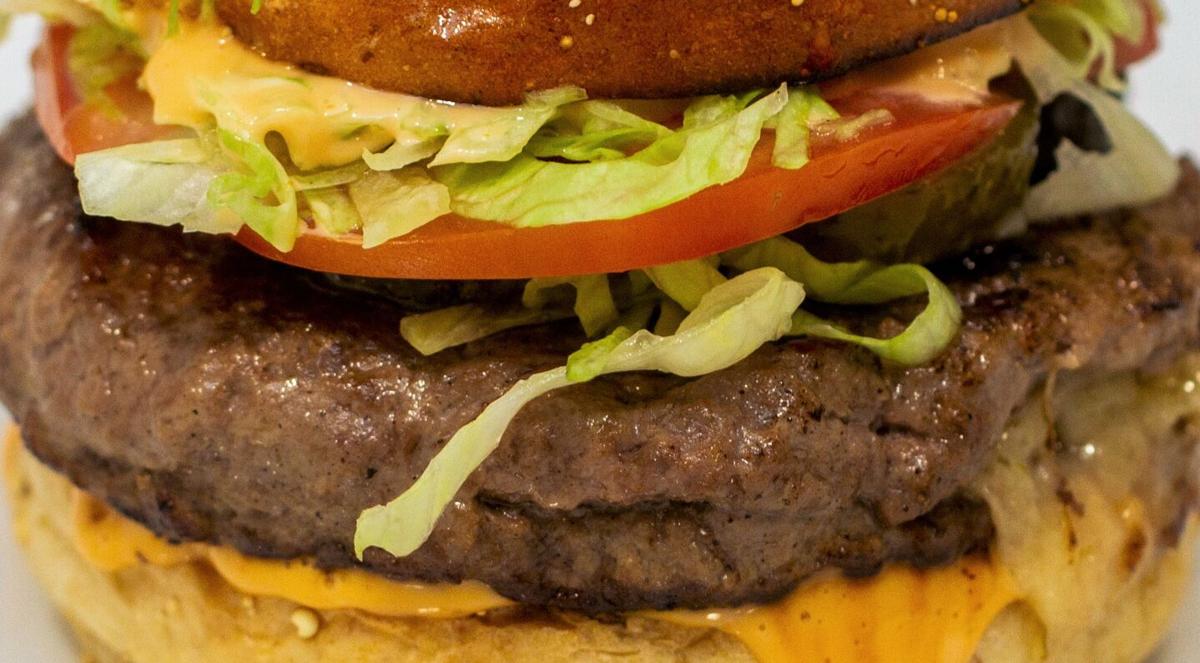 Invented in south Minneapolis in the 1950s, the Juicy Lucy is a cheeseburger with the cheese stuffed and sealed between two beef patties.
While there's an ongoing food war on who's the inventor of the Juicy Lucy, Certified Piedmontese takes the lead to bring this special cheeseburger to new heights.
Ingredients
• 2 pounds Certified Piedmontese 85% lean ground beef
• 2 tbsp fresh cracked black pepper
• 4 oz Emmental cheese (or substitute with Gruyere), roughly chopped
• 4 oz Havarti cheese, roughly chopped
• Thousand Island dressing (or your favorite burger sauce), for topping
• Lettuce, sliced tomatoes, and pickles for topping
Directions
1. Season the ground beef with salt and pepper; then mix and portion the Certified Piedmontese beef into 3-oz balls.
2. Add the cheese to the bowl of a food processor and pulse until smooth.
3. Preheat grill to medium-high (about 400°F).
4. Lay a large section of plastic wrap flat on the counter. Transfer the burger balls to the wrap. Cover with another piece of wrap and flatten ground beef balls to ¼ inch thickness. Remove the plastic wrap from the tops of the patties. Now, top half of the patties with 1-2 ounces of cheese mixture and carefully transfer the patties without the cheese on to the top of the patties with the cheese. Crimp the edges of the burgers with your fingers and gently reform the patty — transfer burgers to the grill and grill for 3-4 minutes on each side. Transfer the burgers to the buns and top with dressing, lettuce, tomatoes and pickles.
Real Nebraska beef raised in the Midwest, Certified Piedmontese is a healthier option that's naturally leaner, more tender and flavorful — it's what beef really tastes like. Learn more at piedmontese.com.