Whether you're decorating an entire room or searching for the perfect finishing touch  – a eucalyptus orb or lavender pick – you need only look for inspiration and direction at Prairie in Bloom.
Located in Omaha's emerging north downtown innovation district, it's evident that customer service is a big part of the shop's growing popularity.
"There's a lot to like about Prairie in Bloom," says Paula Lukowski, a regular customer since co-owners Mark Kanitz and Lukas Rix opened their farmhouse and industrial home décor store in 2018 in the historic J.F. Bloom & Co. building at 17th and Cuming Streets. The building, completed in 1910, served as a showroom for monuments, markers and mausoleums.
Kanitz and Rix, who have a flagship store in Wayne, Nebraska, called the 1912 Emporium, commission regional artisans and attend national markets in search of locally-made products with a Midwestern feel and appeal.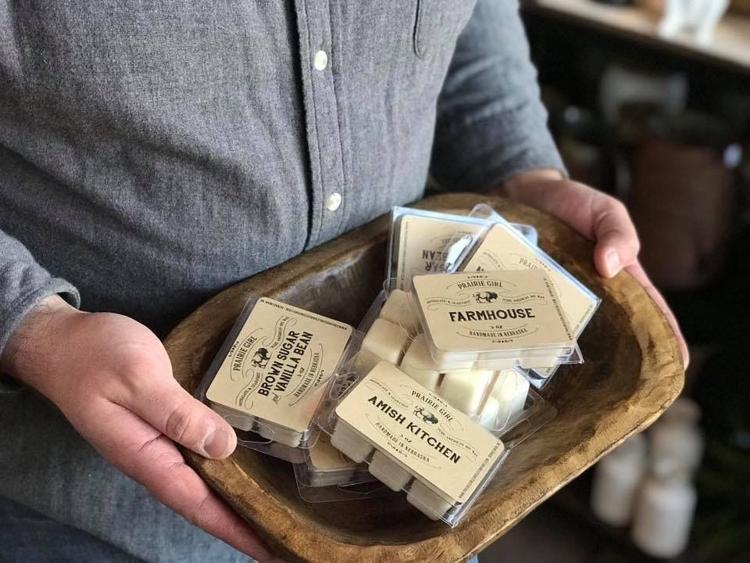 Lukowski calls the selection "useful, beautiful and timeless." She also is a fan of the extensive collection of realistic greenery and prairie flowers.
"We love developing new brands that tie local connections closer to our store," Kanitz says. "When you purchase a hand-poured candle that was manufactured in Nebraska, 90% of that revenue stays in Nebraska and usually that dollar will turn over one or two more times before leaving the state.
"With that purchase, you are not supporting only one Nebraska entrepreneur but two. When you purchase from a national website, the money leaves the state instantly and will never make it back."
Rix added that Omaha provides Prairie in Bloom with the opportunity to grow in a bigger market – an idea that began more than two years ago when he and Kanitz began looking to expand.
They were seeing an "encouraging" number of shoppers in Wayne from metro Lincoln and Omaha, so they began thinking and planning to expand their products, and most importantly, customer service standards, to an urban setting.
"We had only looked at one property – the J.F. Bloom building – and we instantly knew we had to do whatever it took to secure that space," Rix says. "We definitely wanted to restore a building with historic significance in an emerging area of town."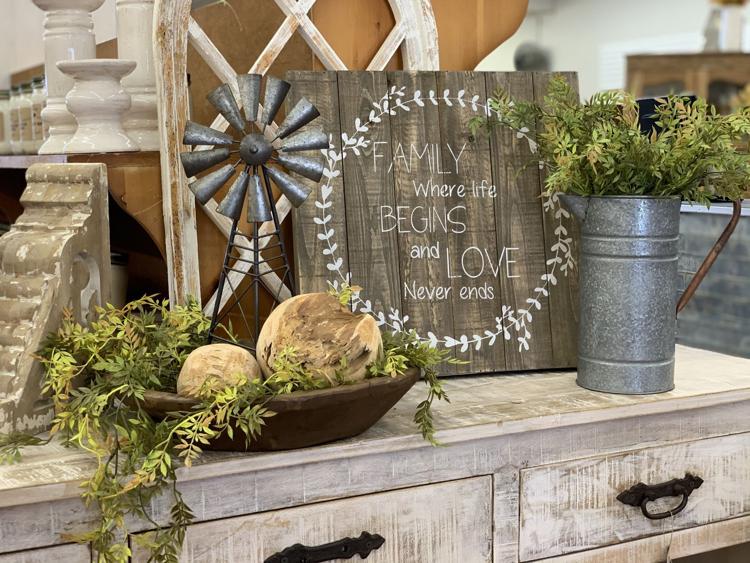 Of course, expansion also means more potential customers – 1 million in the Omaha metro vs. 5,000 in Wayne.
"More people means more homes. We really enjoy the ability to help them make their space aesthetically pleasing. When a customer comes in distraught, and they think their home is 'ugly,' it's exciting to watch them light up with excitement and love their space."
Along with a featured selection of locally-produced items, Kanitz says the true hallmark is their commitment to providing intensive customer service to a growing clientele.
"We staff the store so that every customer gets the one-on-one assistance they need with decorating their space," Kanitz says. "It seems like when you go to larger big-box stores, you get an associate telling you whether they have the item you're looking for and the conversation is over.
"We encourage customers to bring pictures of their space so we can help them find exactly what they are looking for to make it uniquely theirs. Our best reviews always mention the care the customer received while shopping."
A commitment to stellar customer service has not gone unnoticed by customers.
"I had heard rave reviews about their Wayne store, so when I learned an Omaha store was opening, I started following them on social media," says Lukowski, who has bought items for her home as well as gifts for weddings, baby showers and other occasions.
"Prairie in Bloom is a fun destination for a mother-daughter, sister, co-worker or girlfriend outing," Lukowski says. "I've done all four, and nobody ever left there empty-handed."
Be the first to know
Get local news delivered to your inbox!