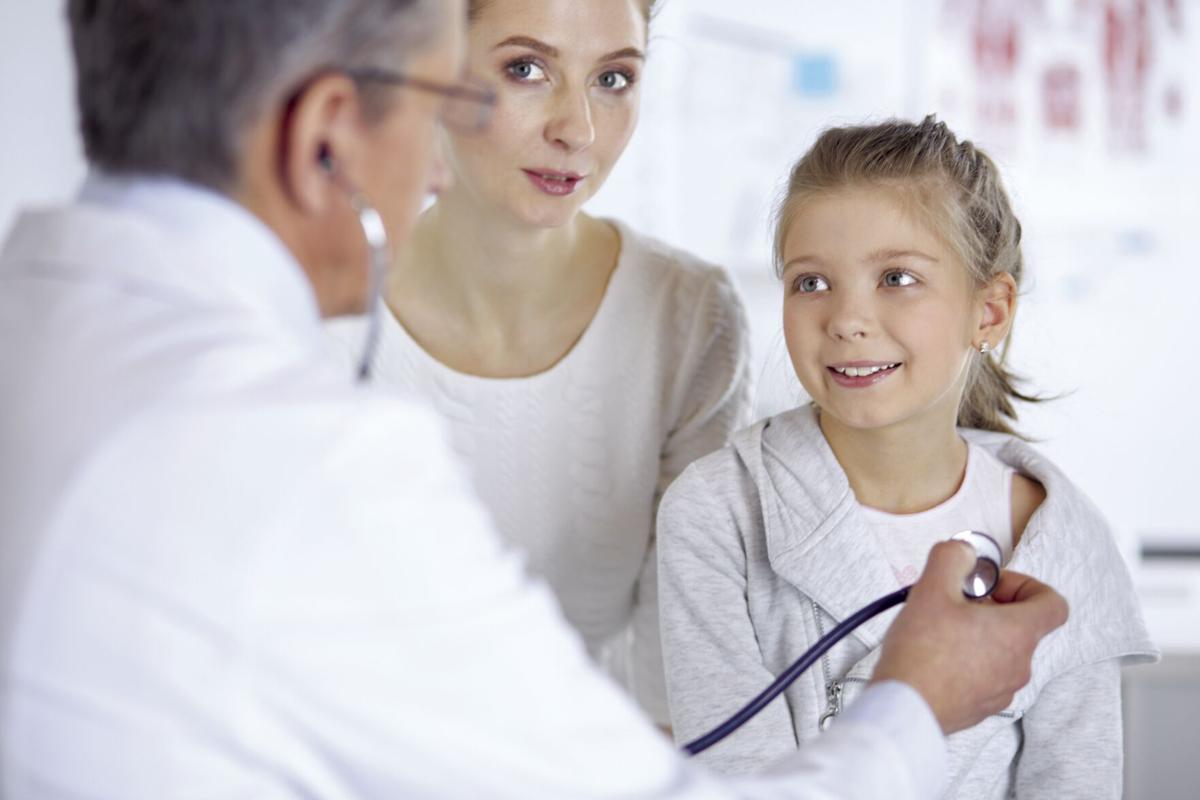 School and sports physicals bring something every middle schooler and teen looks forward to: updated vaccinations.
One vaccine we recommend – but often results in a lot of questions – is the HPV vaccine. To help clear the air, let's walk through some of the most frequently asked questions about this cancer-preventing vaccine.
HPV stands for human papillomavirus – the most common sexually transmitted infection.
Most people with HPV never develop symptoms or health problems, and the infection goes away on its own within two years. However, some people end up with a chronic infection that can lead to cancer and other ailments like genital warts. An asymptomatic carrier can unknowingly spread the HPV virus to their sexual partners – putting those partners at risk for life-threatening health problems in the future.
HPV infections can lead to six different cancers:
• Cervical, vaginal or vulvar
The great news: Being immunized against HPV can prevent most of these cancers from developing.
Who gets HPV and who needs to be immunized?
An estimated 80 million people are currently infected in the U.S. That's one out of every four people. Another 14 million become infected every year, and 85% of people will be infected with HPV at some point in their lifetimes. More than 35,000 people will develop cancer from HPV each year.
The Centers for Disease Control and Prevention (CDC) recommends two doses of the HPV vaccine for boys and girls at ages 11-12, but the vaccine can be given as young as age 9. The vaccine is most effective from ages 9-12, but teens and young adults ages 13-26 who haven't been vaccinated or haven't completed their doses should do so as soon as possible. Starting at age 15, the recommendation is three doses of the vaccine.
The HPV vaccine is approved for adults ages 27-45 but is less effective as people age. However, adults in this age range should consider the vaccine to prevent future infections and help contribute to herd immunity. Many insurance providers don't provide coverage over age 26, meaning out-of-pocket costs.
Why does my preteen need the vaccine?
For the HPV vaccine to be effective, people need to be immunized before they're exposed to the virus. We give the vaccine at an early age because this is when children will produce the strongest immune response in their bodies, and they're not typically sexually active yet.
Many parents wonder if immunizing children might make them more likely to be sexually active, but this isn't something parents should be worried about. For example, immunizing your children against tetanus does not make them more likely to try to step on rusty nails. The HPV vaccine is given to prevent cancer – nothing more.
The HPV vaccine has been approved by the Food and Drug Administration since 2006. More than 120 million doses have been given in the U.S. and more than 270 million worldwide. The vaccine has a safety and side effect profile similar to other vaccines.
Side effects are minor and can include:
• Mild pain, redness and/or swelling at the injection site
All of these symptoms are brief and temporary. They're part of a normal immune response.
HPV is dangerous. The vaccine is not.
Where can my child get the HPV vaccine?
To schedule your child's HPV vaccine, reach out to your pediatrician or family medicine provider. At Methodist Physicians Clinic, we're encouraging parents to bring their children in this summer for the HPV vaccine and any other routine immunizations missed during the COVID-19 pandemic.
Methodist is dedicated to closing the double-digit gap between the percentage of adolescents that get school-mandated vaccines and those that get the HPV vaccine. In November, the American Cancer Society designated us a Communities of Practice (COP) site – the first in Nebraska and one of only six nationwide focused on HPV vaccinations. With a three-year grant funded by the CDC, our goal is to boost HPV vaccination rates in our communities and spread awareness about this safe and powerful tool in the fight against cancer.