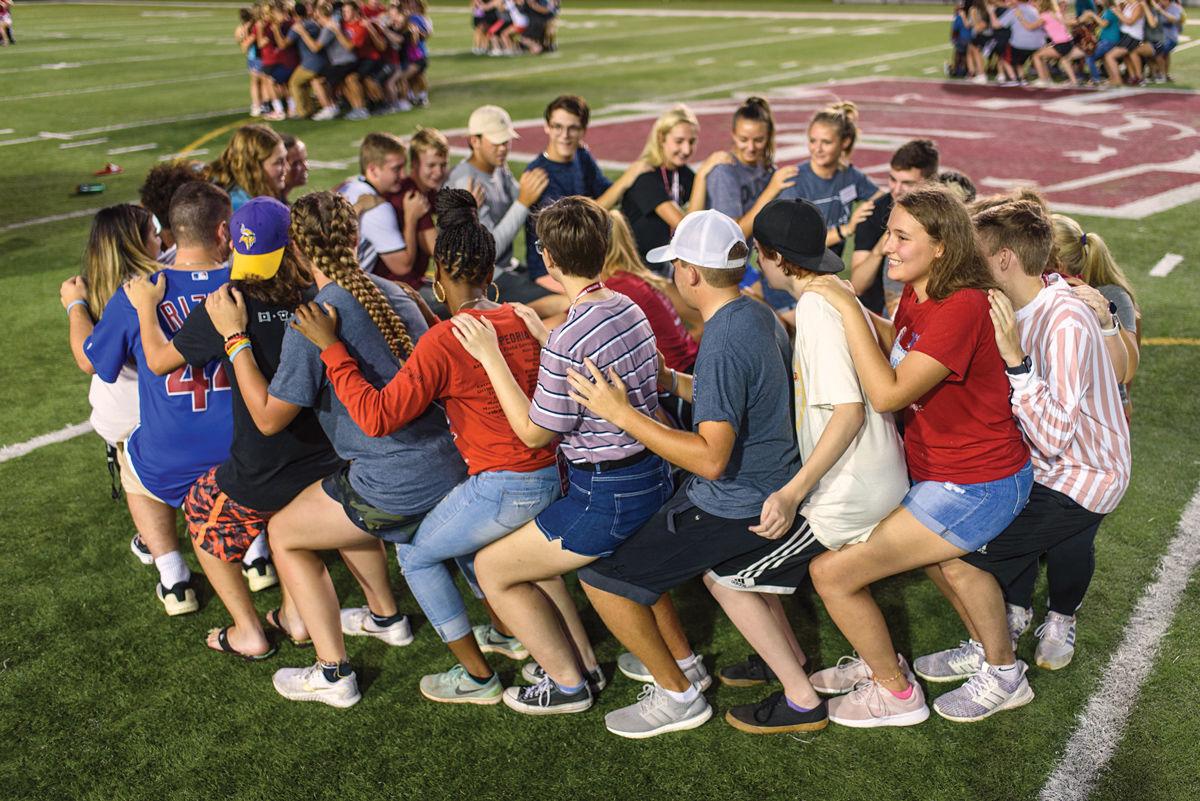 When Hastings College moved to a block-style semester schedule this fall, it created an opportunity to build a new two-week course designed to connect first-year students to their peers and shift their mindset from being high school students to more independent college students who belong to a community.
The course, CORE100, was designed, in part, by students who were then trained to facilitate the class.
"Our peer educators, who were current students, helped write and review the curriculum, and we packed it full of practical know-how, opportunities to grow as a person and activities designed to bring students together to build a common experience," says Dr. Lisa Smith, Dean of Student Engagement. "It's a way for students to learn more about themselves, college and life in general."
Smith and students brainstormed last spring to craft an outline, then Smith took a week to "hide out" off campus and draft a curriculum guide for the course. In addition to coming up with a two-week plan that builds upon itself, she created detailed notes, talking points and activities knowing that each section of the class would be facilitated by an engagement coach — a student trained to lead their peers.
Students and Smith then reviewed, revised and further developed the guide.
"We wanted a facilitated experience that gave first-year students the information they needed to know to be successful sooner," Smith says. "We wanted them to recognize how they grow through the college experience and give them the confidence and power to make choices, to put them in control of their learning situation."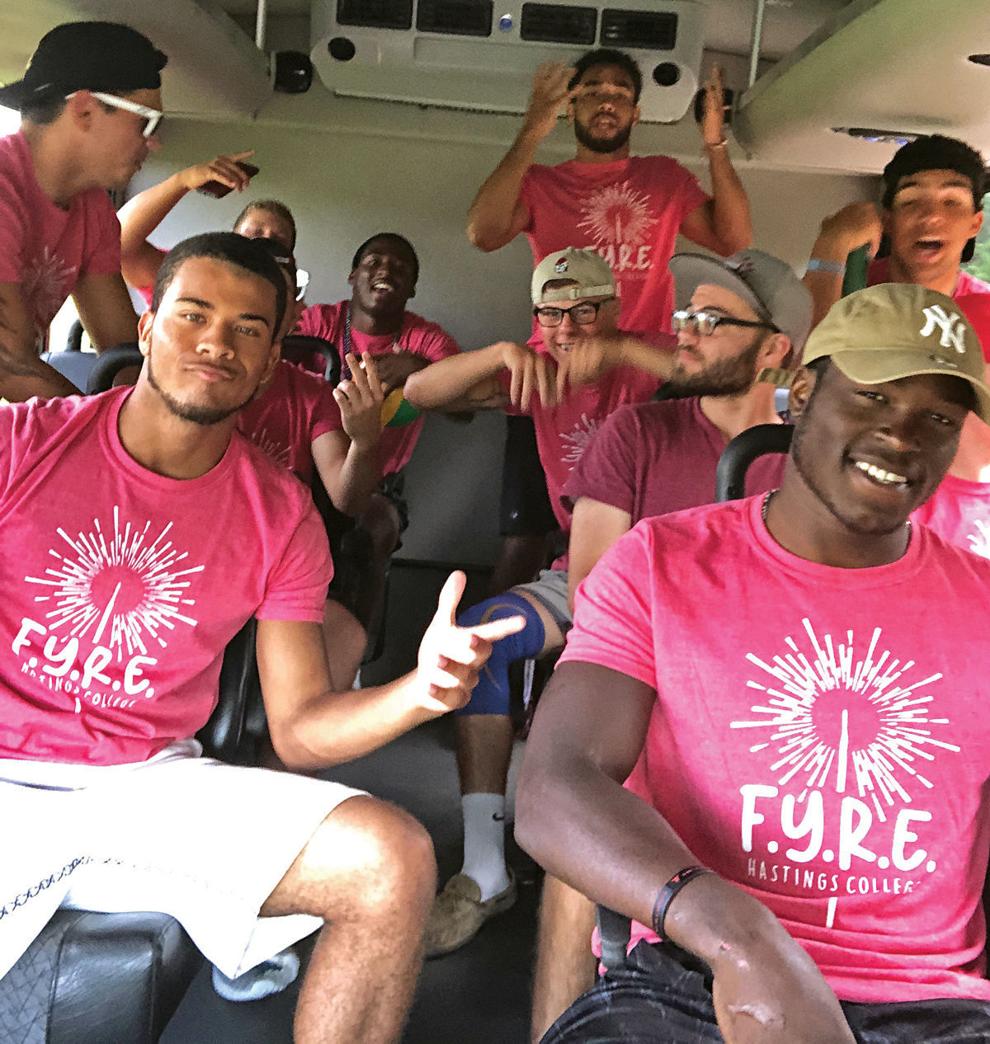 There were 16 sections of the course, which allowed more than 300 first-year students to be divided into classes of 15-20 each. Each section had an engagement coach, who would facilitate, plus two to four older students as peer connectors.
"Our goal was to create relationships student-to-student," says Maggie Rogers, a student engagement coach. "If you need help or don't know who to go to, you can come to us."
Rogers, a junior from Alabama, says she worked to empower first-year students to ask for help, to go to their professor and to speak up for what they need.
Even after the class ended, she says, engagement coaches and peer connectors continued to check in with first-year students they had in class.
"It's amazing what just saying hello to someone on campus can do," she says. "It reaffirms that someone out there knows you, and that you're seen. There's a lot of value in that, and creating connections with others across campus is valuable for everyone."
Tyler Rath, a first-year student from Thedford, Nebraska, says the course was like a "maiden voyage" from the Old World of high school where every student had a social circle or friend group to the New World of college where so much was unknown.
"During that first block we were able to connect and develop relationships with other students," he says. "You're all in the same boat. It's your first year here, and you're placed randomly with a group of students and given assignments to work on together."
Smith checked in with student facilitators every day, helping with organizational details, giving feedback and answering questions — and met with leaders nearly every evening to review for the next day.
"It was a great experience for me, and I believe for the students, too," Rogers says. "They seemed 1,000 times more confident on the first day of Block 2 than I did when I came to college. They knew where the resources were, how to navigate campus and were comfortable when they walked into their first regular class for the first time."